Yes, total sales Human Revolution and Mankind Divided exceeded 12 million copies – and this is given the edition Director's Cut first. In addition, the number of downloads of mobile franchise projects reached 2 million – the list includes Deus Ex: The Fall and Deus Ex: GO.
At the same time, the average assessment of projects for Metacritic is 83%, and in the case of mobile games – 4.4 points in AppStore.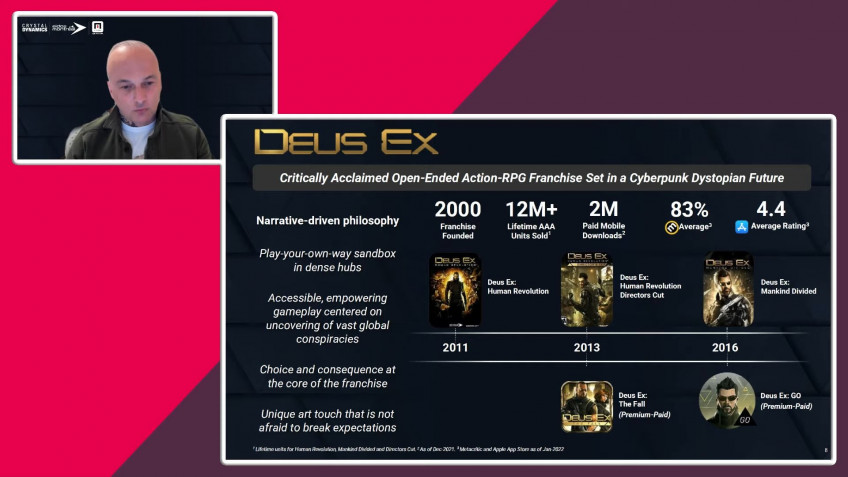 Earlier it became known that Embracer Group will buy from Suare Enix three studios and the rights to a number of popular series, including not only Deus Ex, but also Tomb Raider, Thief and Legacy of Cain. The amount of the transaction will be $300 million, and it must be closed by September this year.
Source link

www.igromania.ru

Александр Аммосов