Starting from digital assistants that automate customer service and manage company content, to solutions that coordinate and optimize the operation of IT systems and services in real time, IBM's partners in our region are introducing the watsonx platform in more and more areas to support daily business operations. The supplier supports the acquisition of the skills necessary to exploit the possibilities of AI even for free with several initiatives.
IBM made its Watsonx corporate artificial intelligence and data platform generally available from July following the announcement in May this year. A few months earlier, he launched a program called Partner Plus, which was met with great interest, and in the course of six months, more than three thousand new partners worldwide joined it.
In October, IBM held its regional partner conference in Budapest. After the event, Barbora Paulovič Deckerová, IBM's vice president responsible for the partner ecosystem operating in the Northern, Central and Eastern European region, which includes 35 countries, was watsonx we asked about its market reception in the region so far.
Computerworld: In which industries and areas did your partners and customers first introduce the new AI and data platform in our region?
Barbora Paulovič Deckerová: The development of artificial intelligence has accelerated spectacularly in recent years, and this inspires organizations to use the technology extensively, they no longer add AI capabilities to their solutions afterwards, but build on them from the beginning. According to McKinsey, corporate adoption of artificial intelligence is increasing worldwide, more than doubling since 2017. AI capabilities that increase productivity, improve customer service, and automate processes, to name just a few examples, are in demand in every industry.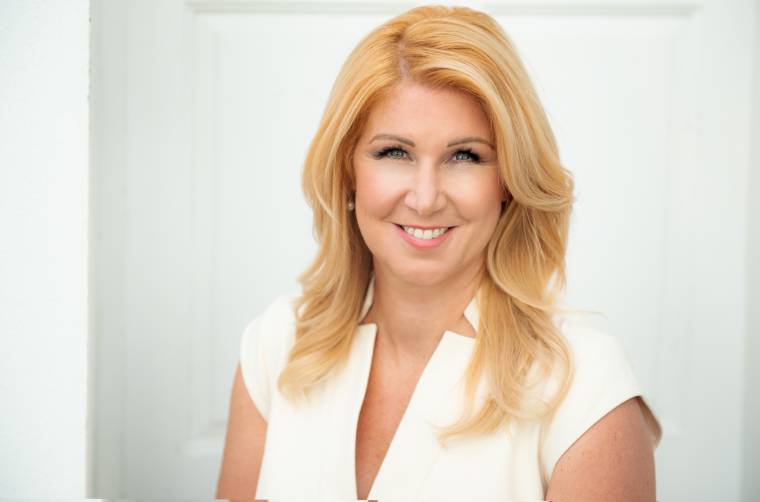 In its study of global CEOs, the IBM Institute for Business Value recently found that, according to three-quarters of managers, the competitiveness of companies in the future will be determined by the development of the generative AI they use (see our article "Business leaders' intentions AI" in issue 2023/15). For the next three years, increasing productivity has been identified as the most important priority, and they can save time and resources with artificial intelligence that automates tasks, speeds up data analysis, and supports smarter decision-making.
At the same time, the companies in our region were unprepared for the sudden development. They understand the importance of AI, but are not yet sure how to benefit from the technology – and one of the main reasons for this is that they do not have the in-house knowledge needed to apply it effectively.
With the Watsonx platform, IBM therefore helps companies to more easily introduce and scale accurate and explainable AI in hybrid cloud environments. The role of our partners is crucial in all of this. We also launched our Partner Plus program so that they can further develop their expertise in these two areas, which are also the most important for our customers. Since its launch at the beginning of the year, more than 82,000 people have signed up for courses, after completing which 46,000 have already obtained their badges. So far, 250 new partners in our region have registered for our Partner Plus program, and more than 600 of our partners have already received at least one badge on the courses.
CW: What are your first hands-on watsonx experiences here?
Barbora Paulovič Deckerová: In our region, companies would primarily improve their efficiency and processes with the automation capabilities of AI, as shown by the latest projects of our partners.
As an expert in process management, machine learning and corporate content management, the Swedish apendo AB helps its customers in their digital transformation. For example, our partner updated the existing virtual assistant Apendo Digital Assistant (ADA) with the capabilities of IBM watsonx. ADAx provides highly accurate answers to users' questions by searching the customer's knowledge base. apendo hosts its new AI platform in data centers in Sweden, which guarantees data sovereignty. And the watsonx platform enables the use of the best open source and customized models, for which it also provides management functions that ensure the transparent, reliable and ethical application of AI.
Among our Polish partners, the IT service provider Boat.Systems integrated IBM Instana technology into its own Boat.Alert solution, which increases the performance of IT systems and the effectiveness of their supervision with real-time monitoring in the company's large corporate clientele, from the automotive industry to the food, pharmaceutical and energy industries through to telecommunications. As an integrator of IT solutions, Cloudware Polska recently introduced IBM Instaná at one of its clients, which significantly improved the company's services with its real-time observability and performance optimization capabilities. Our partner, which has played a decisive role in shaping the country's IT industry for 12 years, has therefore decided to seamlessly integrate Instana into its service portfolio and make it more accessible to its entire customer base.
TUATARA, based in Warsaw, also helps organizations with its consulting and technological expertise in creating an outstanding customer experience. Its leading solution, Actionbot, based on IBM watsonx Assistant, is a 24/7 digital assistant that increases customer service and sales efficiency with automation and multilingual, multi-channel communication capabilities.
Starting from telecommunications, through the banking sector and trade to public education, TUATARA has already implemented its Actionbot solution at several domestic and global customers. Together with the Generali Poland team, for example, he created the insurer's new digital assistant in one month. Based on IBM watsonx Assistant, Leon has brought an extremely high efficiency increase in customer service, as it answers 97 percent of incoming questions automatically, without human intervention. With this, Generali Poland saves about 120 person-hours per month, so it was able to shorten the working hours of customer advisors by one hour per day.
CW: In September, IBM expanded its platform with a series of Granite models supporting the development and scaling of generative AI, and in October with the speech-based search function of Conversational Search for watsonx Assistant. Do Central and Eastern European organizations also find models optimized for the languages ​​spoken in our region in this offer?
Barbora Paulovič Deckerová: The ready-to-use Granite models developed by IBM are available in 13 languages, including Czech in our region, but companies can also work with the universal model of the series, which can be adapted with our partners to support any other language, translations can be quickly implemented – depending on available resources.
Companies can learn about watsonx Assistant's capabilities in the context of a personalized demo held by a product specialist of our partners, or after registration, they can do so in a self-service, self-guided tour. In a similar way, by contacting local IBM specialists and partners, you can test the capabilities of the watsonx platform for free, I would encourage all organizations to do so.
In our survey, many managers said that their company is not yet ready to use AI because they do not have enough knowledge to do so in-house, and retraining employees may be too expensive for them. However, most of them are concerned about data security (57 percent) and accuracy and reliability (48 percent). The development of skills around artificial intelligence and data is therefore a significant step towards the widespread use of AI in the enterprise.
All rapidly developing technologies, including artificial intelligence, can become dangerous. If it is developed, taught and applied poorly without sufficient competence, AI will not only be in debt with the expected benefits, but it can also make mistakes, hallucinate, or – with its poisonous language, for example – outright harm the business. The importance of human knowledge and skill development cannot therefore be emphasized enough.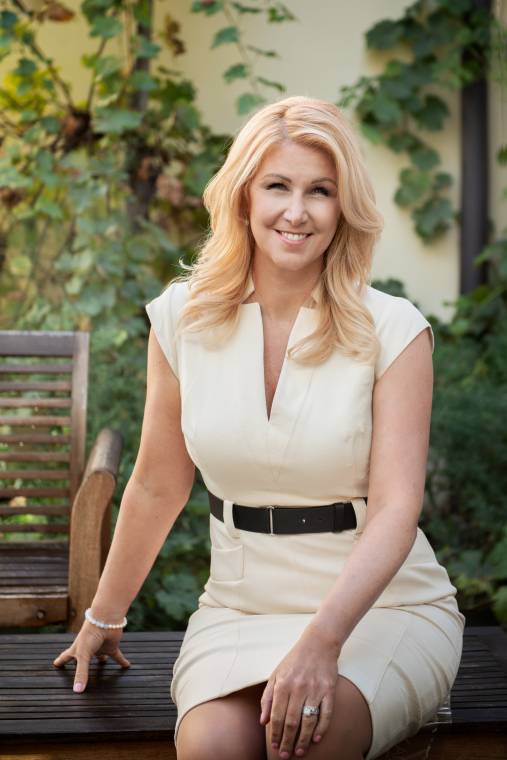 CW: IBM's SkillsBuild training program is also free. What does it offer to develop skills and who can participate?
Barbora Paulovič Deckerová: With this company-wide initiative outside of its partner ecosystem, IBM is also helping to develop technology skills, especially in communities that are underrepresented in the industry. Our SkillsBuild program is open to high schools, universities and individuals, students and adults alike. It is not a prerequisite for the applicant to be an organization or an IBM partner, anyone who wants to learn can sign up. Everyone is really capable of this, I say this from experience as I have done it myself.
The SkillsBuild program offers over 1,000 online skills-based courses in 20 languages ​​in AI, including cloud, data analytics, and cybersecurity. Everyone can complete online courses according to their interests and obtain digital badges and certificates recognized in the market. By adding these badges to their profiles, program participants can present their new workplace skills on professional social networks, thus broadening their career opportunities.
In September, IBM announced that by the end of 2026, it would reduce the global AI skills gap by training 2 million students in AI. In order to achieve this goal, we are not only expanding our existing cooperation with universities and adult education actors with appropriate content, but also broadening the offer of our SkillsBuild program with new courses in the field of generative AI.
CW: What watsonx innovations are IBM and its regional partner ecosystem preparing for 2024?
Barbora Paulovič Deckerová: Even before the end of this year, in December, the third component of our platform, watsonx.governance, will arrive, which will provide a set of tools for AI management. With its help, companies can develop and apply artificial intelligence in their daily operations in a reliable, accountable, ethical and auditable manner, according to compliance requirements.
Next year, we will increase partners' and customers' access to the watsonx platform and its embeddable technologies with new models, libraries and applications. Our independent software vendor (ISV) partners, for example, can flexibly choose the capabilities that suit their purpose from the palette of ready-to-use, plug-in functions, with which they can provide their customers with an outstanding user experience. Our Watsonx solutions are open and managed software elements that speed up the implementation process, the achievement of targeted business results, and thus help the members of our partner ecosystem gain a competitive advantage.
In addition to the continuous expansion of our platform, the development of human knowledge, skills and competences necessary for the effective corporate application of AI will be an important task for us next year as well. Our IBM TechXchange Conference EMEA 2024, debuting in Barcelona in January, will also help with this, to which we welcome technology specialists from the European, Middle Eastern and African regions.