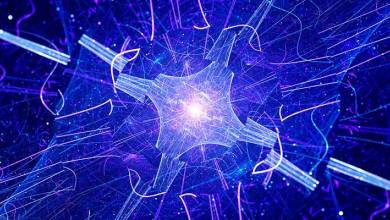 IBM is creating a leading quantum computing center in partnership with Fundación Ikerbasque, the Basque Science Foundation in Spain's Basque Country. This is the second such IBM Quantum Computing Center to be announced in Europe.
The IBM-Euskadi Quantum Computing Center will provide Qiskit Runtime services from a 127 kwbit IBM Quantum System One system located in San Sebastian and managed by IBM. The goal of the initiative is to promote quantum research, build a quantum workforce, promote economic development, and provide the quantum computing infrastructure necessary to achieve these goals.
The IBM-Euskadi Quantum Computing Center promotes the use of advanced technology throughout the Basque Country government and general governorships (Araba, Bizkaia and Gipuzkoa), further raises the standard of research institutes by expanding international research collaborations, conducts world-class basic scientific research and increases the number of quantum-trained talents in the region.
"It is very risky to say what the future of quantum computers will bring. No one knows for sure. But we know for sure that the Basque Country must prepare for the future. It is essential that we are in a good starting position when the situation calls for it. Euskadi joins IBM Quantum Computing today To a selected group of centers. We will actively cooperate with this network and contribute with all our knowledge to the further development of this technology. IBM's commitment to the Basque Country reflects a new recognition of our science, technology and innovation system. The Basque Country believes in science and invests in it. We do this with that conviction that our prosperity will be realized through progress and scientific development," explained the president of the Basque Country government, Iñigo Urkullu.
"The IBM-Euskadi Quantum Computing Center is further proof of our commitment to building open communities of innovation to solve the most challenging problems of our time. This partnership will make the full range of IBM quantum technologies available to the Basque Country's world-class scientific and industrial communities. We are proud to , that we can work together with the government of the Basque Country, as well as with private sector and university partners, to take innovation in Spain to a new level," said Dr. Darío Gil, senior vice president and director of research at IBM, according to ConvergeDigest.
Hardware, software, tests, interesting and colorful news from the world of IT by clicking here!