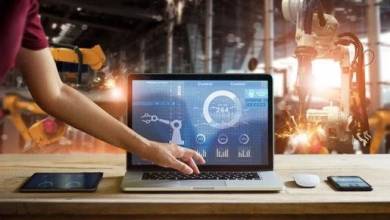 IBM is restructuring its partner program to serve clients with the same expertise through partners as it does directly. According to the company, customers should receive the same service from partners as they receive from IBM.
That's a big deal for all but its biggest customers, as IBM has shifted most of its revenue to indirect sales channels over the past two years. IBM now has just 400 direct customers, down from 5,600 two years ago, CEO Arvind Krishna said in October 2022.
The new program, Partner Plus, covers IBM's hybrid cloud and AI activities. (The company's Red Hat division maintains its own partner ecosystem.) What distinguishes Partner Plus from its predecessor, PartnerWorld, is that partners will have to demonstrate a certain level of expertise in order for the three – still Silver, Gold and Platinum – level. Partners will start Partner Plus at the same level as in PartnerWorld and will have six months to meet the new requirements to maintain their rank, said the CIO.com.
To help partners develop the expertise they need, IBM gives them free access to the same training materials used by its own employees. "The goal of the IBM Partner Plus program is to provide partners with a streamlined, modern program that, through support and transparency, provides them with the expertise to drive their success and create value. We also want to make it easier for new partners to connecting with IBM technology and getting IBM technology into the hands of more customers," said Kate Woolley, general manager of the IBM ecosystem.
To that end, IBM aims to enroll new partners in the program within a day, give them registered partner status, and give them access to the Learning Hub, the TechZone demo environment, and the Seismic sales enablement tool to take them to the next level.
There will also be a top tier, Blue, whose members will include AWS, Microsoft, Adobe, SAP, Samsung, Salesforce and others, Woolley said. "This is for a selected coalition of our most strategic partners, where we have a deep partnership in both IBM Consulting and IBM Technology," he added.
For Anurag Agrawal, Senior Global Analyst at Techaisle, level is not the most important factor when choosing a partner. CIOs should consider four characteristics in the partner identification and decision-making process: competence, specialization, certification and levels. Ideally in that order.
"There are differences between competence and specialization. Competence measures the broad technical capabilities of a supplier's products or technology, while specialization demonstrates in-depth capabilities in specific solution areas," he said.
According to Agrawal, the changes in IBM's partnership program are in line with the way companies buy services. "Clients are moving from turnkey systems to hybrid environments that adapt to their changing needs. The choice of clients also requires an accelerated frequency of (not opportunistic, but strategic) cooperation between partners. This is an ecosystem approach that IBM is betting on" – He told.
However, CIOs who turn to IBM for help with a project may not have the opportunity to apply Agrawal's advice on partner selection, as IBM plans to automate the partner selection process with the help of artificial intelligence.
According to Woolley, one of the benefits that IBM will provide to partners under the new program is access to a common lead management system. ""Within our partner portal, which is the single point of contact, the routing of leads is controlled by an AI engine, and the leads are routed to the most suitable partner based on our partnership, their success, their qualifications (all the criteria we can count on)," he said.
Partner Plus opens on January 4, 2023. Its new sales incentives will go into effect in April, and affiliate marketing and lead generation programs will begin on July 1, 2023, when partners must meet the requirements for the new tiers. During the development of the new program last year, IBM asked the opinions of existing partners about what they expected.
Bo Gebbie, Evolving Systems' long-time IBM partner and president of Evolving Systems, was one of the interviewees. He praised the simplicity and transparency of the new program. "We want our key supplier partnerships to be simple and predictable, and I think IBM has delivered that," he said.
He also welcomed the opportunity it provided to further train sales and technical staff. "It's no longer separate what that training looks like at the channel and what it looks like internally at IBM. We're hiring a lot of new sales people and new technical staff, and the opportunity to have the same training as the IBM team is going to be fantastic for us." " – He told.
Within the framework of the new program, reseller partners can count IBM software sold through AWS Marketplace as well as direct sales in their committed spending goals.
However, Agrawal does not expect this to affect their recommendations to their clients. "Partners recommend hyperscalers to their end users based on several factors, commitment to the hyperscaler, number and type of services required, integrated solutions, modernization and migration initiatives, type of workloads, etc. I don't expect that from Azure or they would move from GCP to AWS," he said.
Hardware, software, tests, interesting and colorful news from the world of IT by clicking here!