It's called Motorola Defy 2 and it's developed together with the Bullitt Group: off-road construction, satellite connectivity and a twin brother that will be marketed as the CAT S75.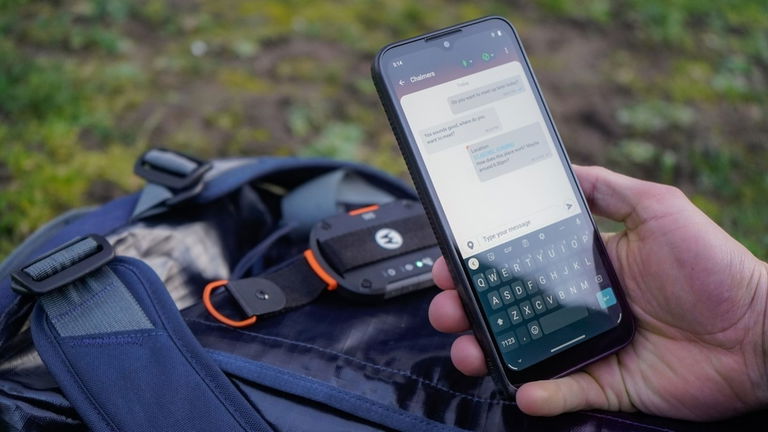 In an unprecedented agreement to date, the British Bullitt Group it has brought a lot of news to the Mobile World Congress 2023 not only with the signature of CAT, but also with an illustrious seal like that of a Motorola which, now in the hands of Lenovo, dares to launch together with the most reputable manufacturers in the sector 'rugged' the satellite connectivity that, Apple through, seems to be one of the next incentives of the mobile industry.
We already introduce you to both Motorola Defy Satellite Linka small accessory compatible with any smartphone with Bluetooth, such as al [CAT S75](Motorola Defy Satellite Link), but the big surprise of this agreement was to come also branded as Motorola and named Defy 2in the form of a smartphone and with the same two-way satellite connectivity thanks to the original MediaTek communications chip in which Bullitt has integrated 3GPP NTN technology.
In fact, it's that the CAT S75 and this Motorola Defy 2 are twin brothersintended for different markets but with the same hardware platform and the same features, based on that connectivity Bullitt Satellite Connect That in will allow you to have SOS messaging anywhere in the world we have no access to mobile networks.
Motorola Defy 2, all the information
Data sheet
As you will see, we are before a mid-cut smartphone in terms of specifications, whose great incentives will be its above average stamina and its global messagingwith additional cost, yes, starting in addition to the base of Android 12 with the Bullitt software and the promise of two major updates android up to android version 14 which should arrive in 2024, with 5 years of security support.
Ordered in the classic table that we all like so much geeks, these are all the technical possibilities from Motorola Defy 2:
Motorola Defy 2, data sheet
Dimensions
171 x 80 x 11.9mm
Weight
268 grams
Screen
6.6 Inch IPS LCD, FHD+ (2,408 x 1,080 pixels), 120 Hz, 20:9 aspect ratio, 400 ppi
Software
Android 12 with Bullitt software
CPU
MediaTek Dimensity 930 'octa-core' @ 2.2 GHz, PowerVR IMG BXM-8-256 GPU
RAM
6GB RAM
Storage
128 GB, expandable with microSD
main chamber
Triple camera: 50 MP (wide, f/1.8, PDAF);
8MP (ultrawide, f/2.2);
2MP (macro, f/2.4);
Dual LED flash, HDR, FHD@30fps video
Frontal camera
8 MP (wide, f/2.0)
connectivity
5G dual-SIM
Bullitt Satellite Connect
Wi-Fi 802.11 a/b/g/n/ac
Bluetooth 5.1 LE
aGPS + GLONASS + GALILEO + BDS
nfc
USB v2.0 type-C
Others
Gorilla Glass Victory
IP68 & IP69K certification
MIL-STD-810H certified
rear fingerprint reader
Hygiene+ technology
SOS messages via satellite
Battery
5,000 mAh, 15-watt fast charge, wireless charging
Motorola Defy 2, photo gallery
This will be the "first" Android smartphone to have commercial satellite connectivity
It won't be the first technically because in reality there will be two who will share the milestonebut this Motorola Defy 2 and its brother the CAT S75 are going to be the first general and commercial mobile phones with Android that will have satellite messaging with global coverage, at least as long as you have a clear view of the sky.
The service works with a chip of origin MediaTek which integrates access to this bidirectional connectivity through geostationary satellites, thanks to the 3GPP NTN technology that will allow us to have the service Bullitt Satellite Messenger whether or not we have mobile coverage or Wi-Fi.
messages sent can be received from the app Bullitt Satellite Messenger whether or not we are subscribersand is that anyone can receive a message at no cost on their current smartphone, where you will see an SMS that will invite you to download the application of the service in order to read the communication.
Obviously, this kind of messaging along with the smartphone's military-grade toughness, will make it the friendliest for all who visit harsh environments or venture into the wildalso counting on a service of Integrated SOS messaging 24/7.
Motorola Defy 2, prices and launch
Motorola's new Defy 2, with its global connectivity, will be available in North America, Latin America and Canada at a price of 599 dollars to changeincluding a 12-month free trial of the messaging service Bullitt Essentialwhich later it will cost 4.99 euros each month in subscription mode.
Right up here we leave you all Bullitt satellite messaging service planswith everything they will offer us from the beginning.
For his part, with a slightly different rear and the CAT brand, although maintaining the same possibilities, in Europe, the Middle East and Africa we can purchase the CAT S75 at a price of 629.99 euros on the same dates more or less, with the same prices for the services of Bullitt Satellite.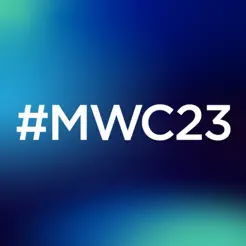 Mobile World Congress 2023
Alternative name MWC 2023 Start date 02-27-2023 Ending date 02-03-2023 Web page https://www.mwcbarcelona.com/