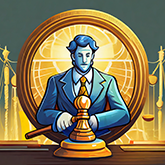 All services based on artificial intelligence algorithms or machine learning needed the so-called training data. They were mainly based on content taken from the Internet without anyone's consent or knowledge. It was only a matter of time before various artists whose works had been stolen – especially when it comes to all kinds of image generators – claimed their copyrights. A decision has just been made in one of such court cases.
The issue of copyright infringement with all current image generators like Midjourney has actually been present since the very beginning. There have already been many court cases that were supposed to finally resolve it – in one of them the verdict has just been announced.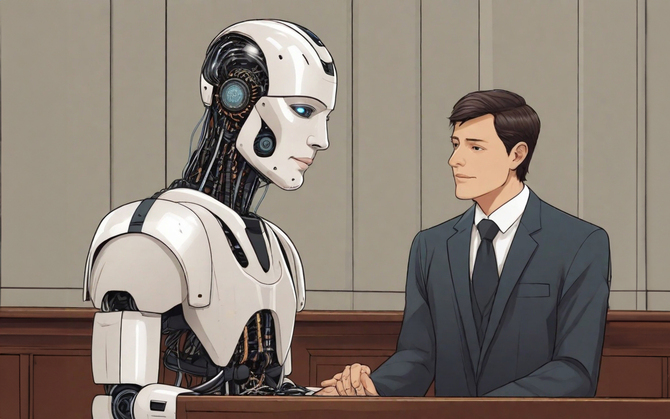 The case in question concerns class action lawsuit by various artists, represented by three women: Sarah Anderson, Kelly McKernan, and Karla Ortiz. The defendants included companies such as Stability AI, Midjourney and Deviant Art (DreamUp), which the plaintiffs claim illegally used huge amounts of internet data to train their Stable Diffusion-based services, including many copyrighted images – in particular those from from the LAION database. However, as it turned out, the proposal of the mentioned people was wrong from the very beginning. The women referred to the fact that their works were used to train the mentioned services, while two of them did not register the copyright to their images with the appropriate institution, while Sarah Anderson had rights to only 16 works out of a really large number of those that were included in the application.
Defendants, of course, filed a motion to dismiss. However, the US District Court for the Northern District of California, or more precisely, Judge William H. Orrick, issued a statement in this case that he was in favor of dismissing it because the entire lawsuit had too many inaccuracies. At the same time, he emphasizes that the defendants should submit another application that will be more specific – that is, it will refer to the fact that the companies used copyrighted works to train their services. However, the objection relating to the 16 works by Mrs. Andersen, to which she had full rights, was upheld. It is true that the services used literally millions of different works for their learning, but the output image that is generated contains a part of many works, not just one person – therefore it is not so easy to make an appropriate accusation. The generated graphics must also contain some element that would constitute a violation of copyright. So the fight for the violation of these rights will continue, but the final verdict is not as obvious as it may seem.
Source: VentureBeat