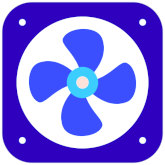 With a lot of enthusiasm, willingness, time and, of course, money, you can do many things. Sometimes the completed works turn out to be so impressive that a man stops for a moment and looks with delight at what he has accomplished. A Reddit user with the almost perfectly matching nickname "psychoOC" shared the effects of his work on the portal – a desktop computer with custom water cooling, additionally illuminated with UV LED strips. The whole thing looks really great.
A Reddit user boasted about his water cooling project. After two months of work, the visible effects are spectacular.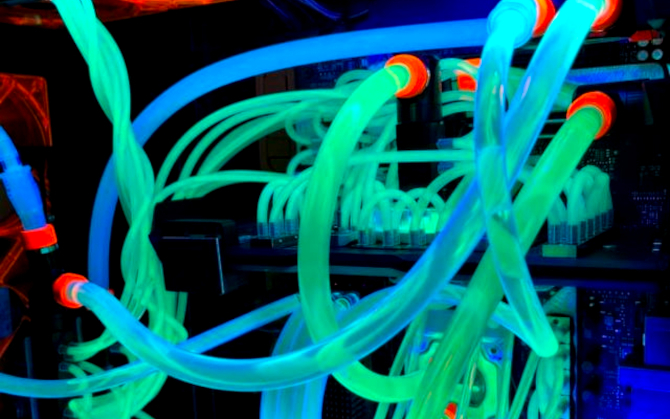 Going straight to the specification of the set: the presented unit consists of the ASUS ROG STRIX B650E-E motherboard, 4 DDR5 RAM sticks (no information on capacity), AMD Ryzen 7 7700X processor and Radeon RX 7900 XTX graphics card. So we are talking about a very decent configuration. The proprietary cooling system also has something to boast about. It is made of 69 water blocks that cool almost every component of the unit. The system consists of almost 30.5 m of pipes, which are filled with almost eight liters of liquid. Six radiators are used here, of which 5 are 360 ​​mm models and one 1240 mm. The whole thing is driven by six D5 pumps set to 100% power.
The author tried very hard to refine the configuration. So much so that he even found the original unpackaged orange fans from 2004 – the Cooler Master 120mm UV Orange Silent Quiet. Of course, such a set had to cost money. From the entry we learn that the whole amount was not less than $ 7,500, which is approximately PLN 33,000. The amount is as staggering as the results of this work. However, such a successful design does its job perfectly. The maximum temperature of each component reached under load during the 3D Mark Time Spy test was only 26°C compared to 22°C room temperature. It must be admitted that the project not only looks like "alive taken out of the Matrix", but is also very efficient. You will find more information in a separate thread on Reddit.
Source: Reddit