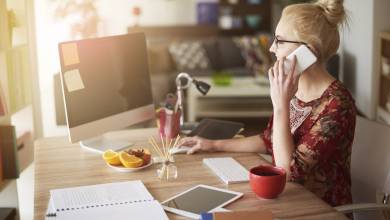 However, with appropriate frameworks, remote work – in addition to its many other advantages – does not cause efficiency problems.
In a regional comparison, telecommuting is still not popular in Hungary, according to a research, while based on experience it does not cause efficiency problems – drew attention in the latest analysis of Trenkwalder, which deals with labor hire and mediation.
According to Eurostat data, 10.6 percent of Hungarian workers of working age worked at home or hybrid jobs last year, which is less than half of the 22.4 percent of the EU-27 countries. The backlog can be further increased by the fact that this year – primarily citing reasons of efficiency – a significant number of employers began to reassign (partially or fully) their employees to office work.
Home is the main place of work for barely 2.8 percent of Hungarian employees, and another 7.8 percent carry out their work in an office and home environment. The country's lagging behind in the field of home office is significant not only compared to Northern and Western European countries, but also compared to the countries of the region: while in Hungary 10.6 percent worked at least partially from home in 2022, in Poland 12.6 percent, in Slovakia 13, This rate was 1 percent, 15.7 percent in the Czech Republic, and 27.5 percent in Austria.
József Nógrádi, the commercial director of Trenkwalder, explained according to the announcement: recently, companies have started to significantly narrow the time frame that employees can spend working at home, citing, among other things, the better controllability of office work and the easier possibility of intervention. However, the available technology makes all of this fully possible even in the online space, so in the majority of cases, the efforts regarding personal supervision do not bring any real benefit, he pointed out. According to Trenkwalder, with the right framework, remote work – in addition to its many other advantages – does not cause efficiency problems.
An important positive effect of the home office from an economic policy point of view is that it helps to mobilize the reserves of the labor market with its flexible conditions, sometimes triggering part of the demand for foreign labor. In this way, a significant number of additional workers can be recruited to the market, especially from among the disabled, parents with small children, home care workers, and students.