The Indian team has started the series successfully by winning the ODI match against Sri Lanka by 67 runs.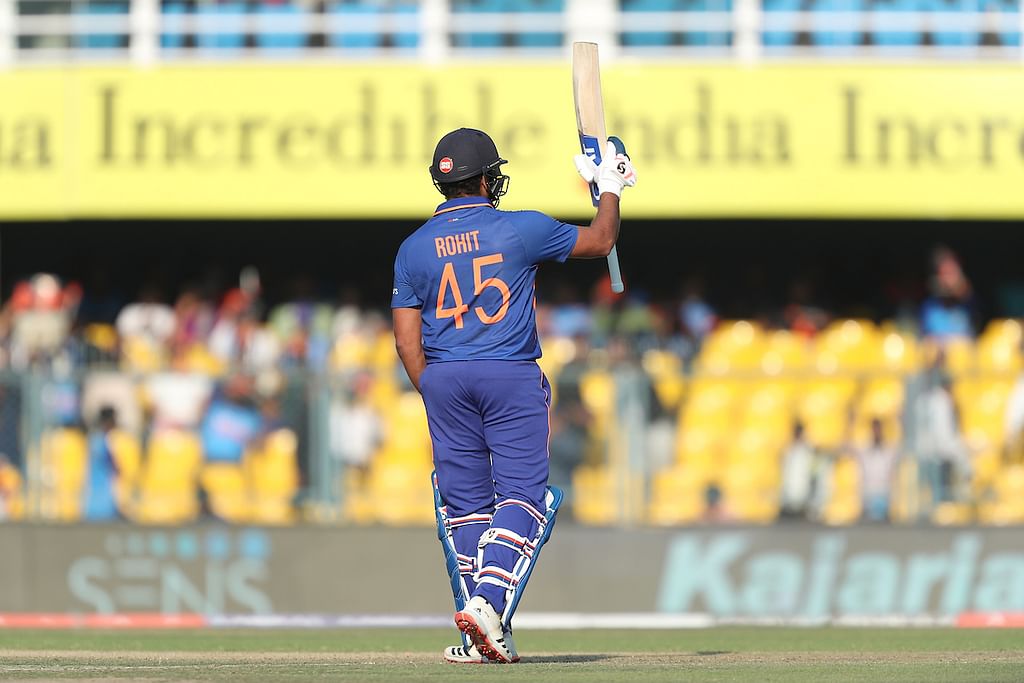 Losing the toss or batting first was like a "Blessing in Disguise" in favor of India. As Rohit said during the toss, it's not just doing the basics right, but a different approach and tough situations that can help you reach previously unattainable heights. So the interest was already raised as to how the Indian bowlers would face the challenge of snow in the second half.
Rohit's earlier statement that Gill would be the opener had sparked protests from many quarters. The reason is the fear of sitting out Ishan, who recently scored a double century. In fact, Gill has a measured ODI style that no one can deny. Gill proved it without doubt in this match as well.
This is the first time that Rohit, who is used to opening with Rahul and Dhawan, will go down with Gill. The synergy between them was amazing from the very first match. This left-right combination also troubled Sri Lanka on the batting pitch. To score on the kill off side, Rohitho ruled the leg side. It was their batting that gave the bowlers some swing and movement but did not let them get involved. A hat-trick boundary in Madushanka's over and Rajitha's over which Rohit hunted are proofs of that. This 143-run partnership laid the foundation for the next phase of action.
The movement of the moving wheel revolves around the axis in the centre. Kohli has always been that stalwart in the ODI format. Once again we got to see that swagger of Kohli. The Kohli-Sreyas combination filled the middle overs at an average run rate of 7 per over and kept the score level.
Unusually, the run rate started to increase after the arrival of KL Rahul. Rahul also played somewhat better, although at the other end Kohli, who had settled down, started to show action. Kohli has always been like that when it comes to how to structure an innings in ODIs. Same in this match.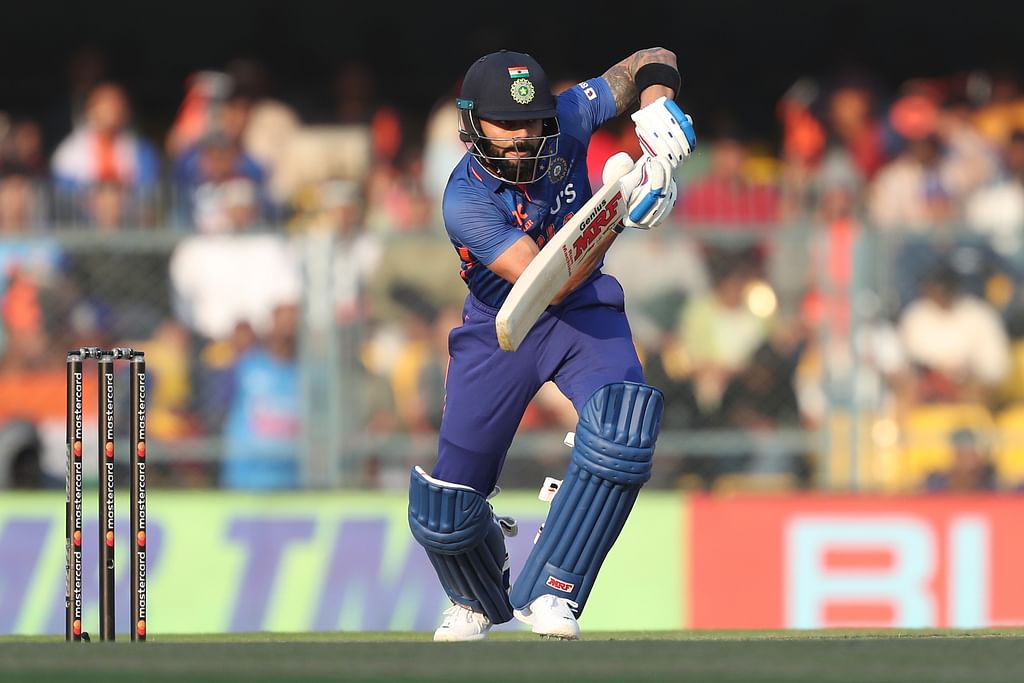 Kohli, who had scored just 31 runs even off 29 balls, started to shift gears with a 47-ball half-century by flying Dhananjaya's spin over midwicket. Many have expressed concern about his difficulty facing spinners recently. That weakness had disappeared in this match. Same is the case with Hazaranga and Dhunith balls. The hundred which came in just 80 balls is also a sign of his confidence.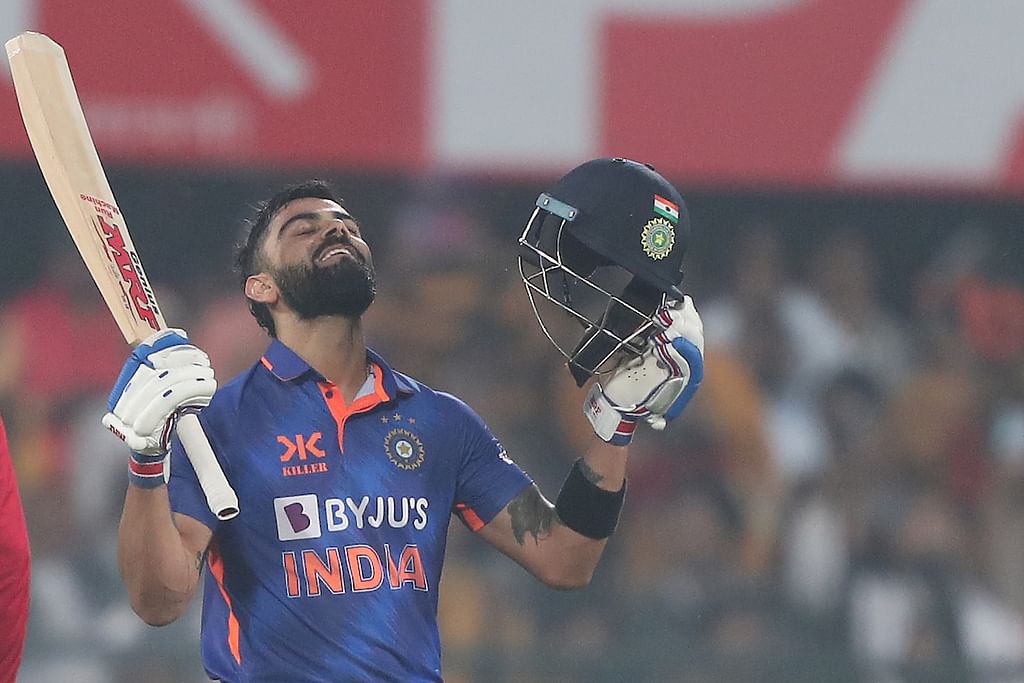 Sri Lanka had left the wicket twice when they were on 52 and 81 runs. It was after this that his action started and Costly's Sri Lankan miscue ended. However, India's side has not been without hiccups. India crossed 300 runs in the 41st over. India managed to score only 70 runs in the remaining 9 overs. Just like T20, in ODIs it is important to score runs quickly in the final overs. India failed to do so.
The opening was great, the middle overs were great but India failed to give the finishing touch. 400 is not possible but still 15-20 runs is achievable. India will have to look forward to this as well, having fixed the opening breach.
As for Sri Lanka, their bowling is also not intimidating. In the T20 series, the spinners and fast bowlers were amazing in one. Everyone's spell in this match was average. Shanaka, who bowled 3 overs and gave away 22 runs and took a wicket, could have changed if he had bowled a few more overs.
374 is difficult but India had reached 414 here in an earlier match, while chasing Sri Lanka had reached 411. The snow's interference also made Sri Lanka hope to open the window of opportunity wide open.
It is always Bumrah who bears the brunt of the new ball. It turned to Siraj-Shami as he was still not fully fit. With the new ball the onus was on them to guarantee some wickets in the powerplay. A difficult goal but the right start and a great partnership can make anything possible. So it is the duty of the bowlers to cut to grow. The Indian side did it very well.
It was the dismissal of Siraj, Fernando and Mendes within 10 overs that got Sri Lanka off to a shaky start. Sri Lanka was stuck at 38/2 at that time. Earlier in the same interval, India had reached 75 runs without losing a wicket. It was this difference that continued to accumulate throughout the tournament.
Nishanka, who came in as the opener, was struggling to prevent the collapse of the dam on one side. If Mendes and Asalanga, who were out in succession, had patiently supported him for a while, it would have brought changes in the course of the match. Sri Lanka's entire confidence rested on Nishanka, who had finally settled down, and Shanaka, who was in superb form.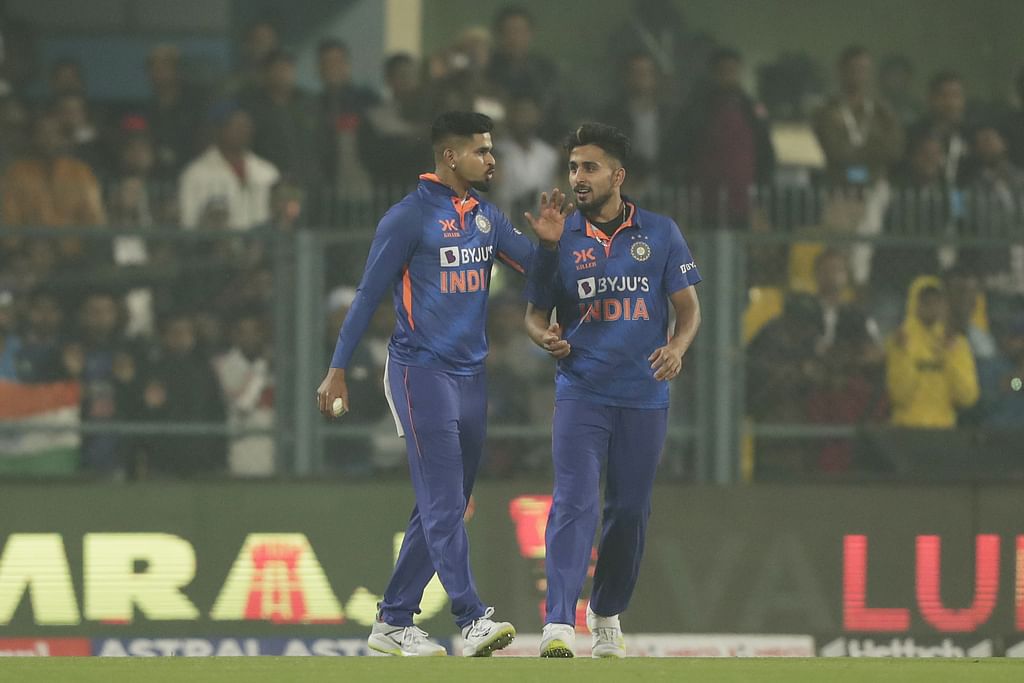 31 – 33 overs were the ones where most of the drama was staged. Nishanka was disturbed by Umran's speed. Nishanka was out after taking a catch at mid-wicket after a pull shot. Umran Malik bowled brilliantly, giving away only 2 runs in that over. Chahal bowled the next over as Hazaranga came in.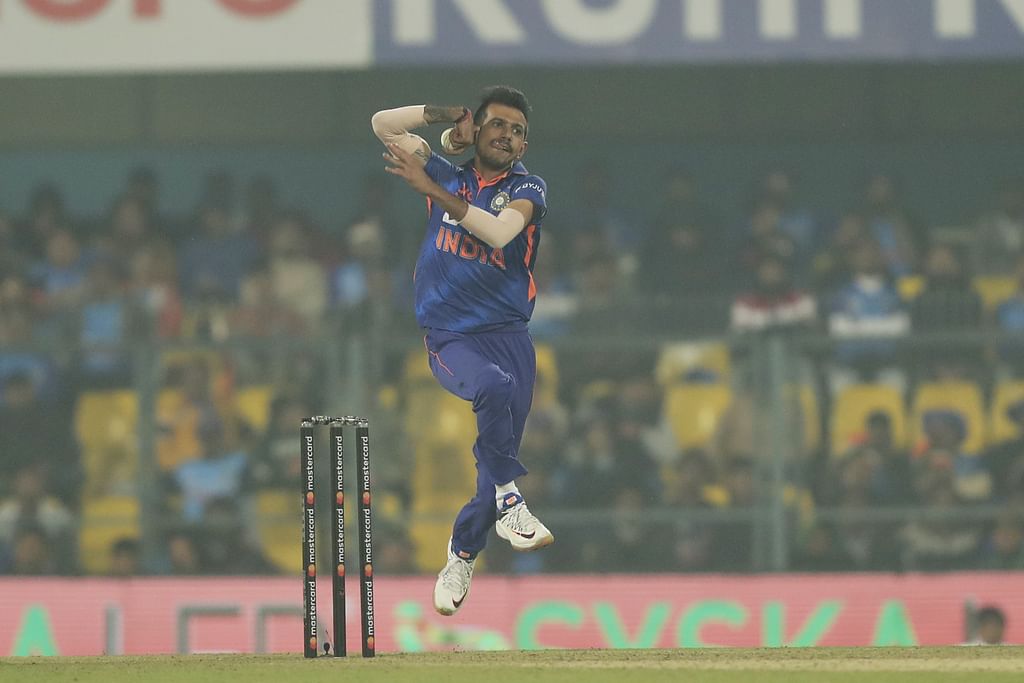 Hazaranga struck two sixes and a boundary off the next three balls in a leg-spinner-vs-leg-spinner match, only for Chahal to come back with 16 on the last ball of the over. In the 33rd over, Dunit Wellelage tried to drive a full length ball outside Umran Malik's off-stump and it was caught by Edzaki Gill.
Amid all the chaos, only Shanaka's struggle continued. At 179/7, Shanaka took the team from a point where they could reach at least 200 runs, with just 10 runs in the field at that time. In the end, Sri Lanka scored 127 runs after seven wickets fell. Only Shanaka had scored 98 runs. Especially the Shanaka-Rajitha partnership really tested the patience of the Indians. They played well as big shots for each other without any fear. Rajitha hit only 19 of the 73 balls that the partnership faced. The way Shanaka carried it without putting pressure on him was fantastic.
It has become a common sight nowadays. Shanaka's innings is getting better and better. It is much more difficult to balance and pull a broken chariot without a wheel than to pull a chariot in good condition. That is what Shanaka does on many occasions. His composure and team-carrying style continue to ensure that the Sri Lankan team has an excellent leadership. There is no doubt that Sri Lanka will once again emerge as a strong unbeaten team if the rest of the players are supportive.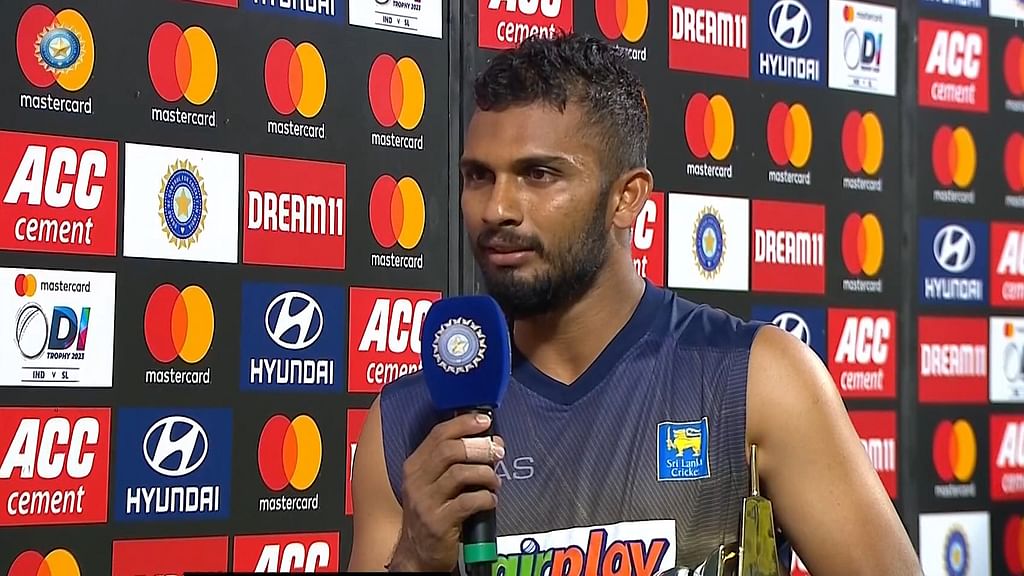 All in all, it is not less than Kohli's century, Shanaka's century can be said to be more. It was Shanaka's one-man struggle that brought the innings from an abysmal defeat to a 67-run draw where it should have been a draw.
For India, the bowlers struggled to complete the tail-enders as did the batsmen who failed to score runs in the death overs. It was a sign of weakness to be able to take just eight wickets in what should have been an all-out match. India should also focus on this in the next matches.
India has taken a 1/0 lead in the series. Will Sri Lanka retaliate in the second match as scripted T20 series?