New Zealand have been a formidable team for India to beat in recent ICC series. The last time India beat New Zealand was in the 2003 World Cup. Since then, India has been beaten by New Zealand in every World Cup. That and Dhoni's run out in the semi-final of the last World Cup and India's defeat is a tragedy that fans will never forget.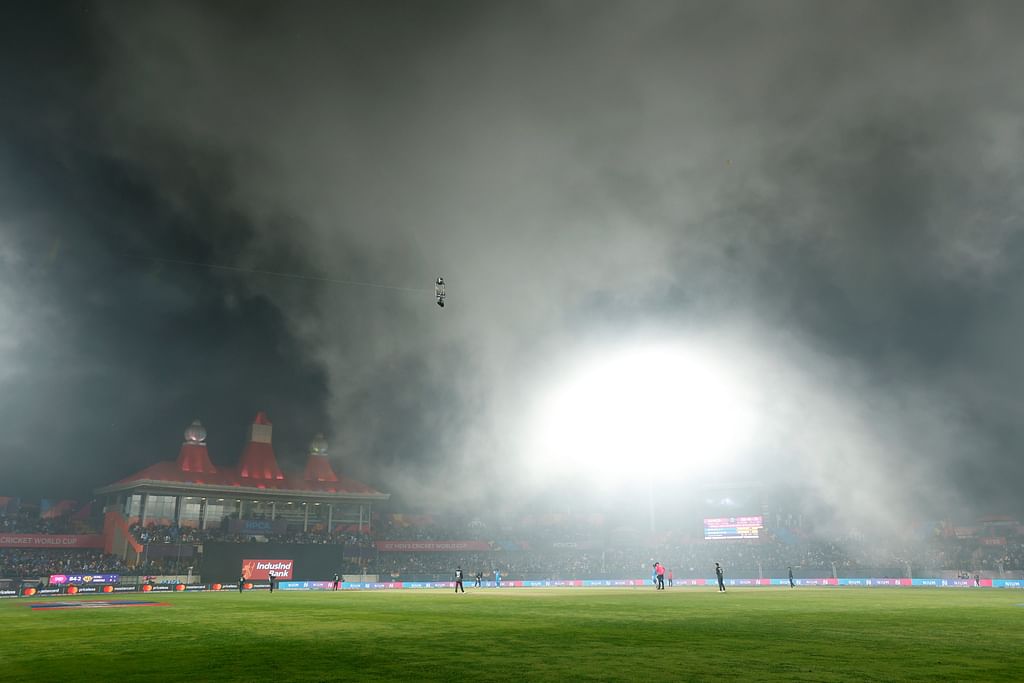 Almost 20 years later, the Indian team has responded to the New Zealand team with Kohli's responsible play and Shami's action bowling.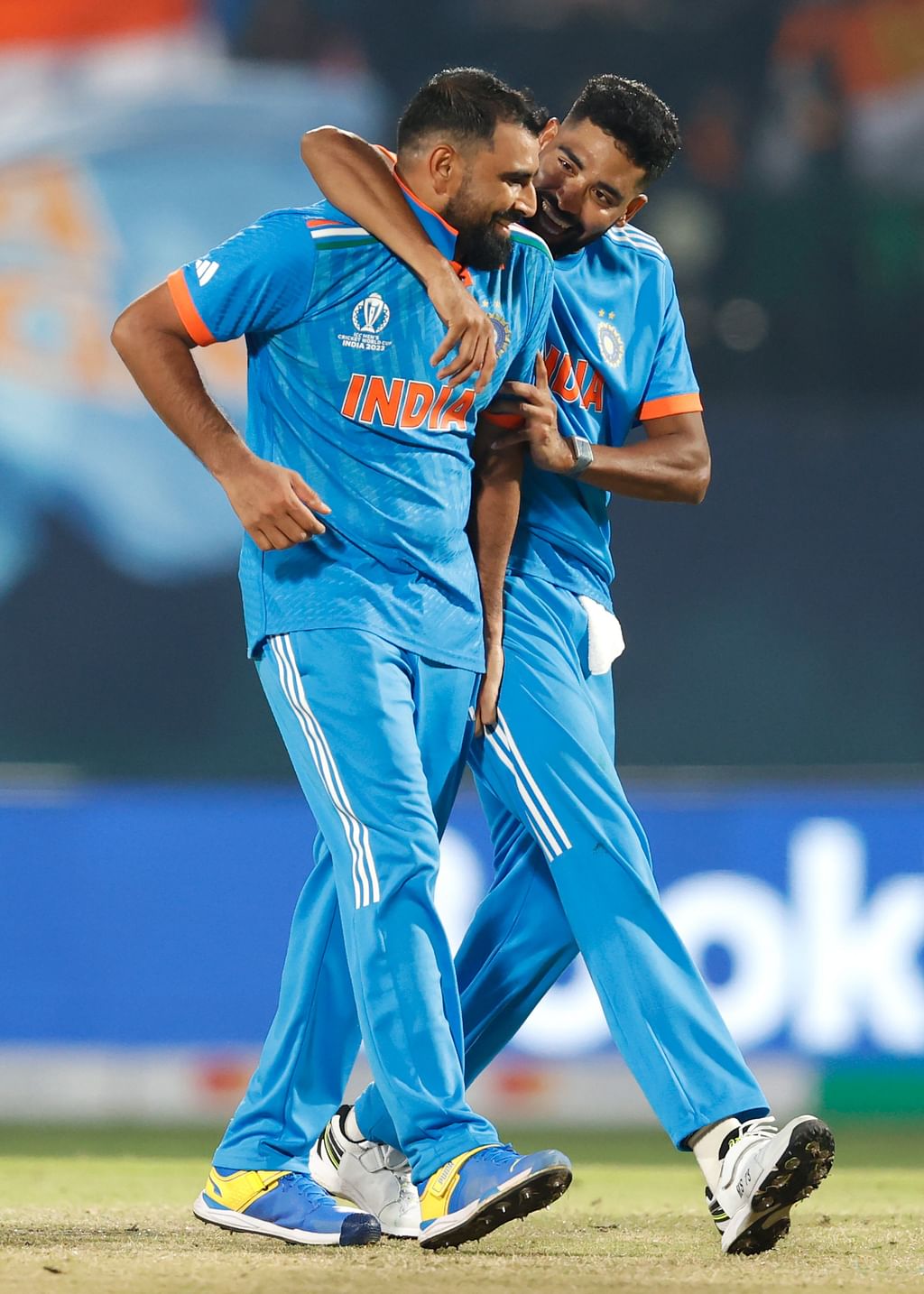 Indian captain Rohit Sharma won the toss in this match at the Dharamsala ground. He also announced that he will bowl first. India has won the first 4 matches by chasing the target. It was in that belief that Rohit opted for chasing. Shami replaced Shardul Tagore and Suryakumar Yadav replaced Hardik Pandya in the Indian squad.
The first 10 overs were entirely in India's possession. Bumrah started the first over with a maiden. Siraj took the wicket of Devon Conway, the key player of the New Zealand team. Conway was out without a run after facing 9 balls. Shami, coming off the bench, took the wicket of another opener, Will Young. Shami started with a roar by taking a wicket in the very first ball and was amazing in this match by taking 5 wickets.
Although the first 10 overs were in India's possession, New Zealand came into the game with a strong partnership in the middle overs. Racine Ravindra and Darryl Mitchell faced India's bowling attack with maturity. Instead of fast bowlers, they attacked against spinners. Moreover, Kuldeep Yadav, who is in good form, was bowling fours and sixes. This partnership, which was joined in the 9th over, lasted till the 34th over. They lifted the team which was stumbling at 19-2 towards a good score. Both had scored 159 runs together. The fielding of the Indian team was modest. The Indian team also stumbled with a lot of miss fields and a lot of catch drops.
Ultimately Shami was the one who split this alliance. In 75 runs, Rachin was caught at long on by Shami. Daryl Mitchell continued to field despite Rachin being out. He continued to play well and scored a century and was dismissed by Shami in the penultimate ball of the innings.
It looked like the New Zealand team with Racine and Daryl Mitchell would cross the 300-run mark. But New Zealand floundered after that alliance broke down. The run rate decreased. Wickets fell quickly. Shami took a 5 wicket haul. A player who was kept on the bench and was not given a chance, the wicket-hunting as soon as he came in, gave a great impetus to the team.
New Zealand team scored 273 runs. Indian team needs to score 274 runs. As usual, Rohit hit fours and sixes in the opening and gave the Indian team a good start. The Indian team will not have any run rate pressure at the start given by him. The same thing happened in this match. Even though the Indian team lost a few wickets at a rapid pace, the pressure of the run rate did not get on India's back.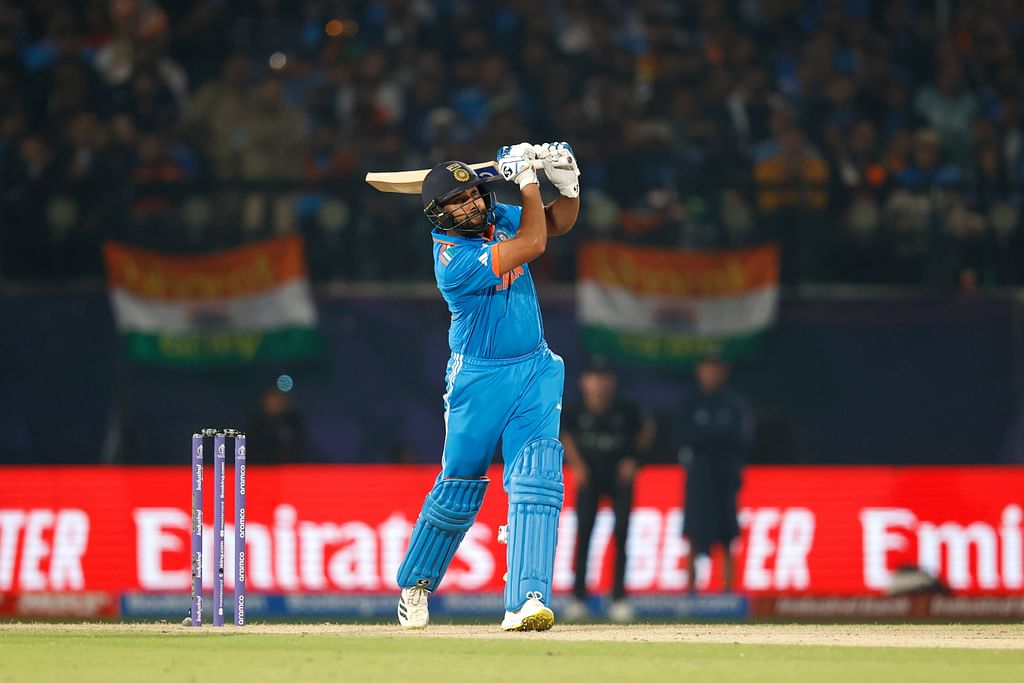 At the end of 10 overs, the Indian team scored 63 runs without losing a wicket. But suddenly Lockie Ferguson bowled both the Indian openers in his subsequent overs. Rohit scored 46 runs and Gill scored 26 runs. Meanwhile, when the Indian team was on 100 runs, the match was interrupted for a few minutes by another fog. Shreyas Iyer and Kohli put on a 52-run partnership. Kohli formed another half-century partnership with KL Rahul as Shreyas Iyer fell to a short ball bowled by Boult. Expected to last, KL Rahul got out lbw for 27 runs off Chandner. Suryakumar Yadav, who took a rare opportunity, was run out for 2 runs.
On one side it seems like wickets are falling and the pressure is mounting on India but on the other side Virat Kohli stood alone and kept pulling the team forward.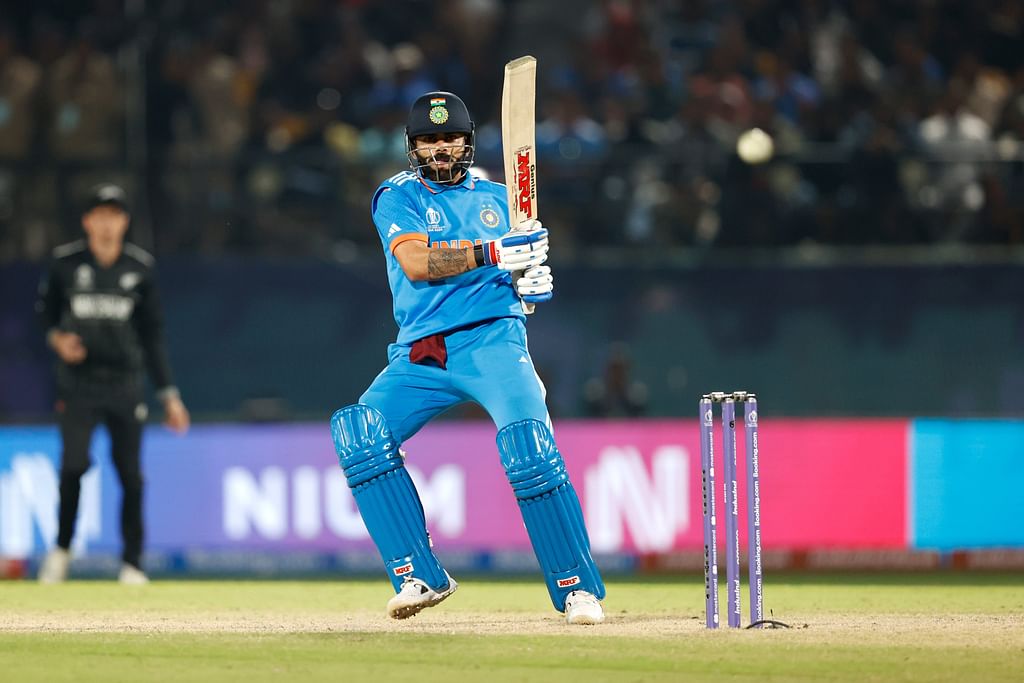 Against all the bowlers of New Zealand like Trent Boult, Matt Henry, Sandner, Racine, he showed his matured game through his experience. The cover drive against Matt Henry was classy. Kohli proved that he is a chase master by scoring a lot of runs and only occasionally hitting boundaries without losing a wicket or causing the run rate to fall. Another half-century partnership was formed with Jadeja also contributing his part. Even though the game was thrilling till the end, for more than one stage, the New Zealand team could do nothing but watch India's victory and Kohli's frenzy. Kohli hit a boundary and a six in Trent Bould's over to make the runs needed for victory and Kohli's century almost equal. Kohli, who was trying to complete the century by turning a six into the winning shot off Matt Henry in the next over, was unfortunately caught and out. Kohli scored 94 runs off 105 balls. Indian team won by 4 wickets due to Kohli's excellent performance.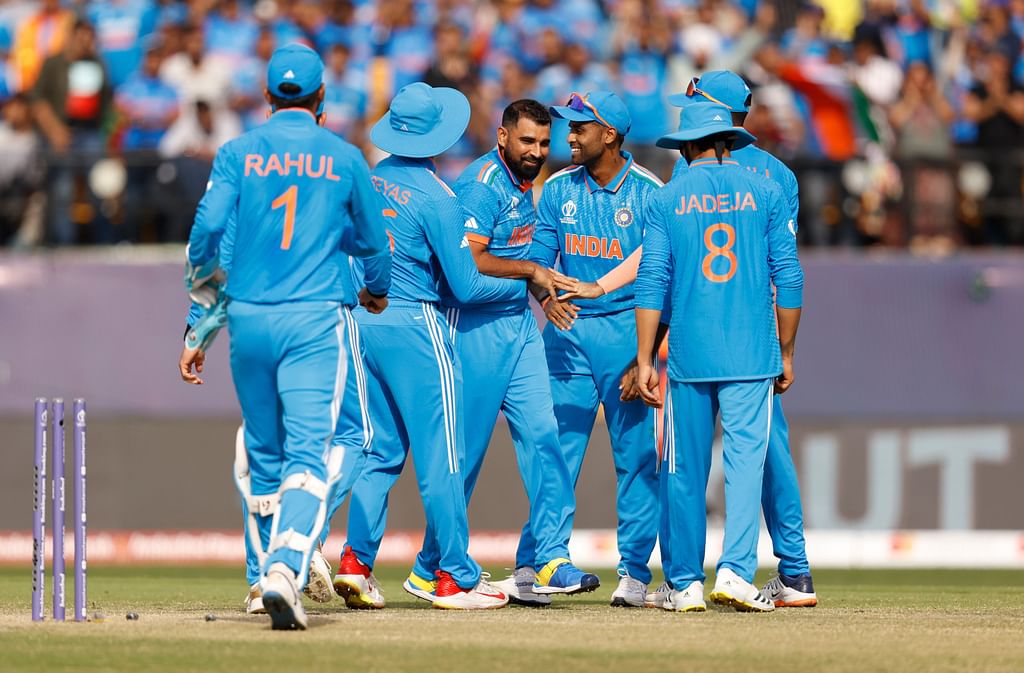 After 20 years, India beat New Zealand in an ICC World Cup series. Also, with this victory, they have won all the 5 matches played in the current World Cup and have taken the first place in the points table. Men in Blue Rocks!