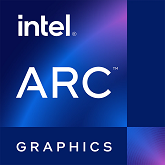 Last year, Intel introduced the first ARC desktop graphics cards from the Alchemist family and based on the Xe-HPG architecture. It was certainly not a trouble-free premiere, because in addition to multiple delays, there were also problems with optimizing drivers, especially for older DirectX libraries. The manufacturer is currently constantly improving their quality, but what about future premieres? YouTuber Red Gaming Tech has published Intel's unofficial release plan, which assumes both the refreshed Alchemist chips and the second generation of Battlemage. We'll have to wait a bit longer for the latter.
According to the unofficial release plan, Intel is preparing the premiere of refreshed ARC cards from the Alchemist family for the second half of the year, and the first Battlemage graphics cards for the second quarter of 2024.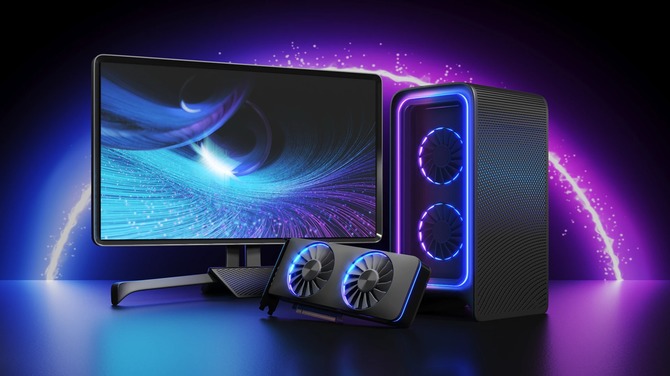 Intel during CES 2023 does not announce any specific news related to graphics cards. However, an unofficial release plan has been published online, dating back to the third quarter of 2022. Since then, plans may have changed, but analyzing what has leaked into the network, you can see that Intel was planning the debut of refreshed ARC graphics cards from the Alchemist + family at least a few months ago. These models are to be characterized by power consumption in the range of 175 to 225 W and from 75 to 100 W. The former is to use the ACM-G21 system, and the more energy-saving versions from the ACM-G2 graphics system. Earlier, at the turn of Q1 and Q2 2023, two more card models are to appear, in both cases equipped with 6 GB of GDDR6 16 Gbps memory and with a power consumption of 150 W. These cards are to be positioned between the ARC A380 and ARC A750, which have already entered the market.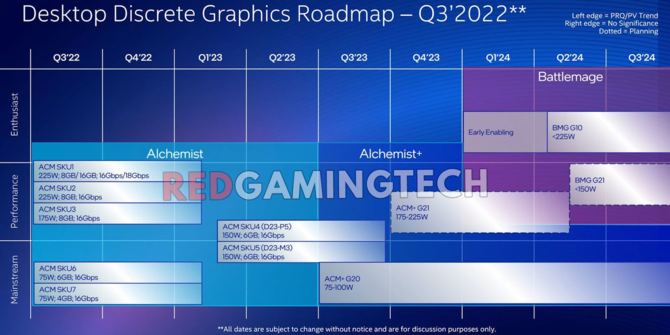 If the published release plan is authentic, it shows that Intel decided to postpone the premiere of the second generation of Xe-HPG – Battlemage – to 2024 already in 2022. According to the schedule, the first cards with the BMG-G10 chip with a power consumption below 225 W would debut somewhere in the middle of the second quarter of 2024, most likely at the turn of April and May next year. Soon after, cards with the BMG-G21 graphics chip with a power consumption below 150 W are to appear. The first samples will be sent to partners for testing and development of original constructions from the beginning of 2024. However, we emphasize that this is not official information, and by now Intel's plans may have changed once again.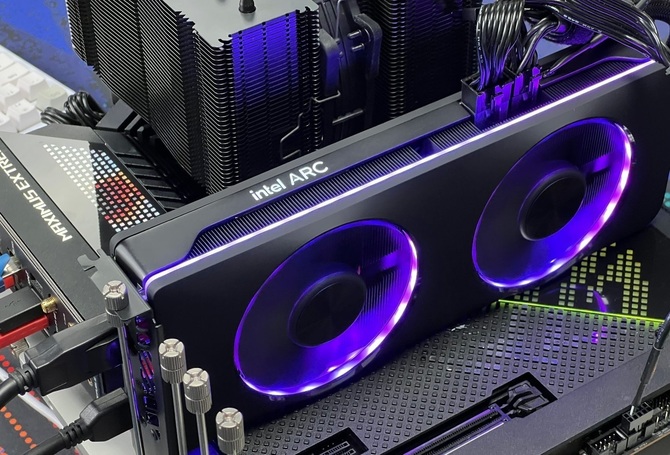 Source: VideoCardz, RedGamingTech