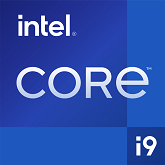 Recently, Intel Raptor Lake Refresh desktop processors (14th generation) debuted on the market in the form of Core i9-14900K(F), Core i7-14700K(F) and Core i5-14600K(F). We expect that at the upcoming CES 2024 in Las Vegas, the manufacturer will also show more energy-efficient versions of the 14th generation with TDP 35 W and 65 W, as well as mobile versions of Raptor Lake-HX Refresh. It is possible that the next processor Intel will show at the fair will be an even more overclocked Core i9-14900KS.
According to the first information, the Intel Core i9-14900KS processor will offer a maximum Turbo clock of up to 6.2 GHz. Of course, we are talking about default settings, without additional OC.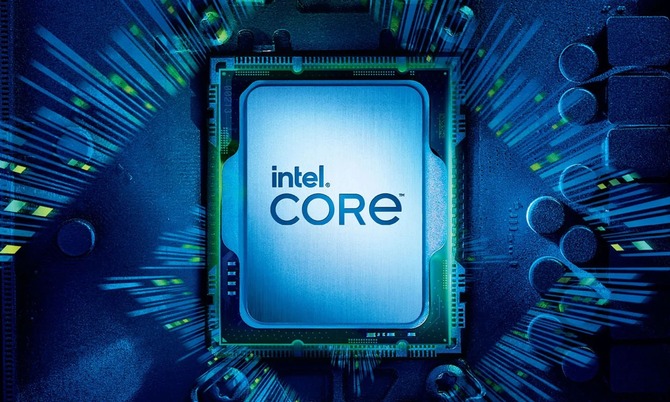 The first traces of the Intel Core i9-14900KS desktop processor were discovered on the Internet. Issuing systems from the "KS" series at a later time has become a tradition and, as can be seen, in the case of the 14th generation of Raptor Lake Refresh, it will be retained. The core configuration will remain unchanged, so it will still be a system with 24 cores and 32 threads (8 P-Core + 16 E-Core). Intel Core i9-14900KS is to be characterized by an even higher clock speed in Turbo mode (most likely Intel Thermal Velocity Boost technology, i.e. the highest clock possible in specific conditions), reaching up to 6.2 GHz. The current Core i9-14900K offers a maximum of 6.0 GHz.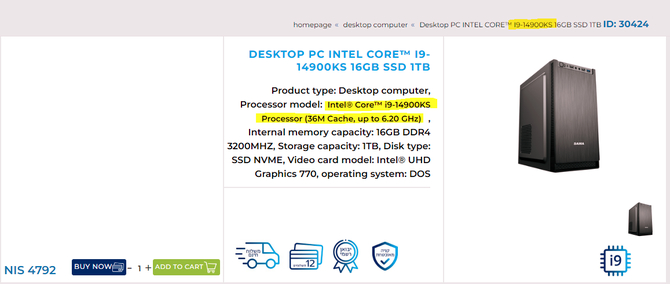 The mobile Intel Core i9-14900HX processor from the 14th generation Raptor Lake-HX Refresh is also to be clocked very high. The processor was captured in the Acer Predator Helios 18 laptop. The base clock for the Performance cores is 2.4 GHz, but the highest Turbo clock in this case reaches close to 5.8 GHz. We expect that this will also be the official chip specification for notebooks. The very high clock allowed for nearly 3,000 points in the single-thread test in the GeekBench software. Taking into account the history of Intel's premieres, we also expect to see the Core i9-14980HX model, which has a chance of reaching a clock speed of 6.0 GHz in Intel Thermal Velocity Boost mode.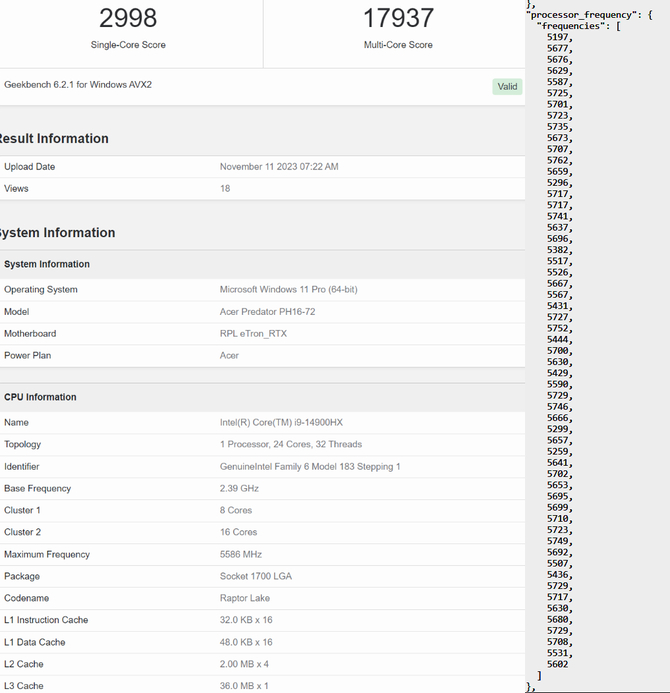 Source: VideoCardz