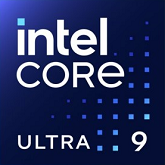 Last month, Intel further discussed the new architecture behind Meteor Lake processors (the first generation of Core Ultra chips). During this year's Intel Innovation, we received a handful of details about the Redwood Cove and Crestmont architectures, i.e. new variants of the Performance and Efficient cores. In addition, the new SoC block will include two energy-saving cores that will be used where there is no need to use cores from Compute Tile. The graphics system will also be new, using the Xe-LPG architecture. This is what Intel focused on in the new demonstration.
From December 14, the first laptops with Intel Meteor Lake processors will go on sale. The manufacturer has just prepared the first presentation, focusing on the new, integrated graphics system.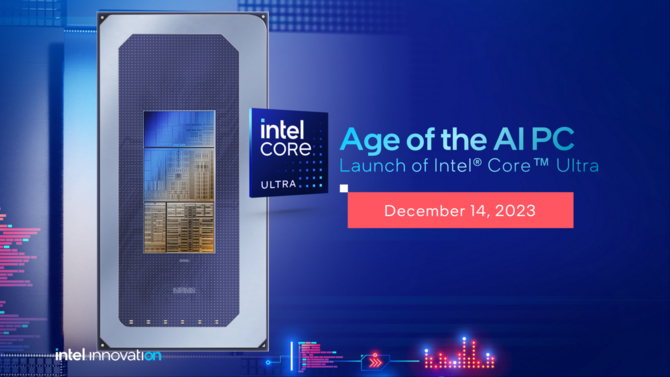 We can expect that the closer we are to the premiere of Meteor Lake systems, the more often and bolder they will be promoted by the manufacturer. The new video (we post it below) shows how the XeSS scaling technique works in Dying Light 2. It uses a new, integrated graphics chip built into the Meteor Lake (Core Ultra) processor. Unfortunately, despite a relatively interesting show, the most important thing was missing, i.e. a specific frames per second counter. However, we found out what performance gains we can expect in the new graphics system after activating the XeSS technique.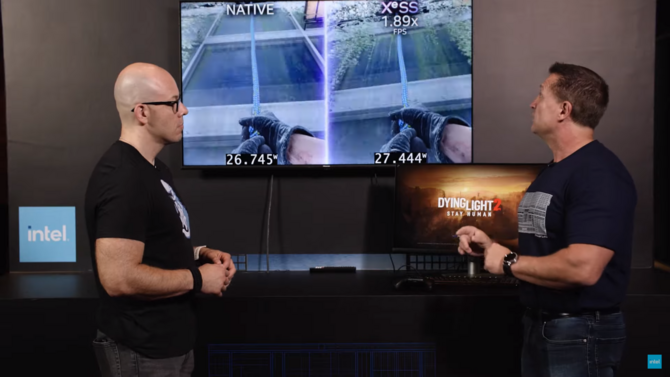 In the case of Dying Light 2, depending on the scene on screen, the performance increase can range from 65 to even 85% compared to the base frame rate counter. The increase in performance will not translate (or will translate in a symbolic way, which is even a measurement error) into virtually no processor power consumption. In the demonstration, we see that the Meteor Lake system draws approximately 27 W, so it is a very energy-efficient unit. All we can do is wait for the premiere of new units and count on a truly noticeable increase in efficiency, while maintaining high energy efficiency.
Source: Intel