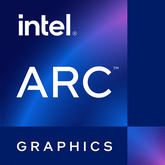 Intel, thanks to its ARC chips, has become the third significant player in the market of dedicated graphics cards. Although the proposals of the American company cannot compete with the top products of NVIDIA and AMD in terms of performance, they are a good proposition for people with a smaller budget. Intel decided to compete for customers by introducing also sets composed of its graphics cards and processors.
Intel presented an offer in which customers can purchase well-chosen sets of graphics cards and processors. This applies to entire computers as well as packages of GPUs and CPUs.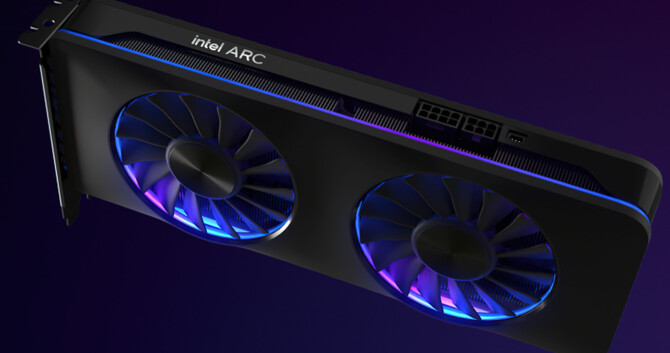 Components are selected to ensure optimal performance. The American company has conducted numerous tests to check how the performance of ARC chips looks like in combination with individual processors. It's not a big surprise that using Intel Core i9 units paired with Intel ARC cards is not the best solution. The manufacturer is of course aware of this and suggests using weaker processors in such cases. As you know, the most expensive CPUs perform well in the case of top graphics systems, where there is no bottleneck phenomenon.
A graph has been presented, which shows that the Intel ARC A750 and A770 graphics cards achieve their full power in conjunction with the 12th and 13th generation Intel Core i7 CPU, although the performance drop in the case of using Core i5 is not excessively significant. For Intel ARC A380, Intel Core i3 and possibly Core i5 processors from the lower performance shelf are the most suitable. In order to obtain data, a total of 15,000 tests were performed. tests in over 50 games.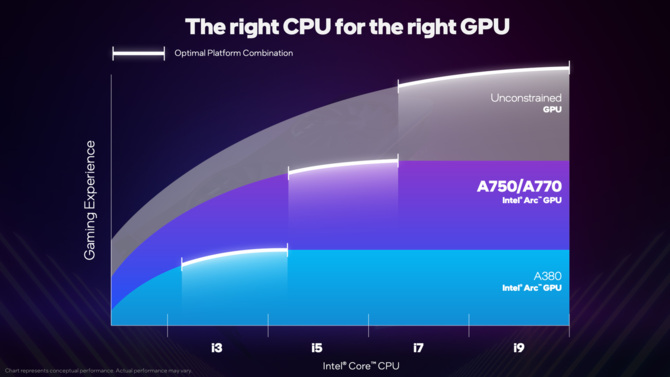 According to Intel, games running on the DirectX 12 API are much less sensitive to processor speed. Using the Intel ARC A750 card with the Intel Core i5-12400F processor gives almost the same results as using more expensive units. Of course, in this case, you can doubt whether the graphics system does not limit the processor, but it does not change the fact that tests on DirectX 11 show much greater differences in the average FPS after using a more powerful CPU. This does not apply to all titles, but in some cases the disproportion is significant.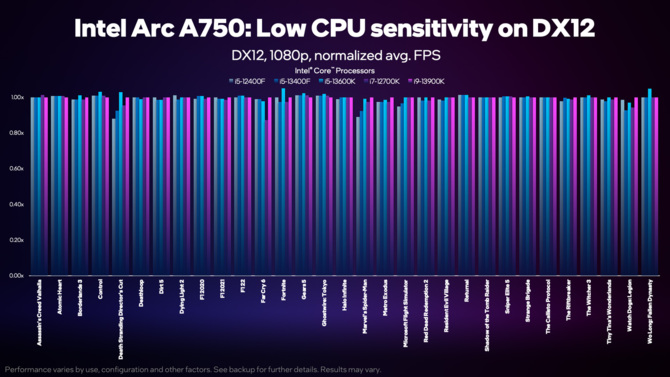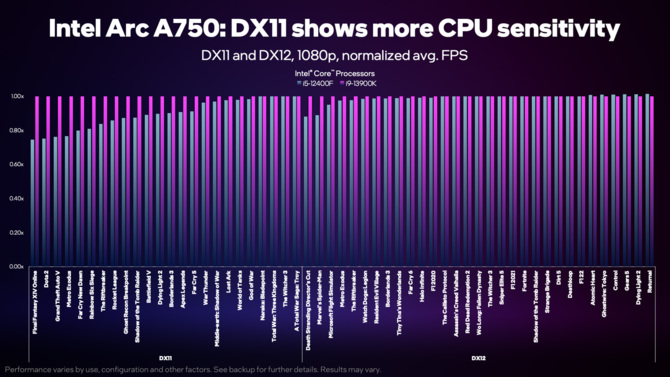 In order to provide players with balanced sets, Intel decided to combine their graphics cards and processors into well-matched ones packages. They are to be characterized by a slightly lower price than when buying components separately. One of the first packages of this type to hit the market includes the Intel ARC A750 chip and the Intel Core i5-12600K processor. It was priced in the United States at $423. There is also a Polish store on the partner list, but for now you can only buy entire computer sets with Intel components, for which you have to pay about PLN 3,960 (ARC A750 in combination with Core i5-12400F) and PLN 4,610 (ARC A770 and Core i5-12400F).
Source: Intel