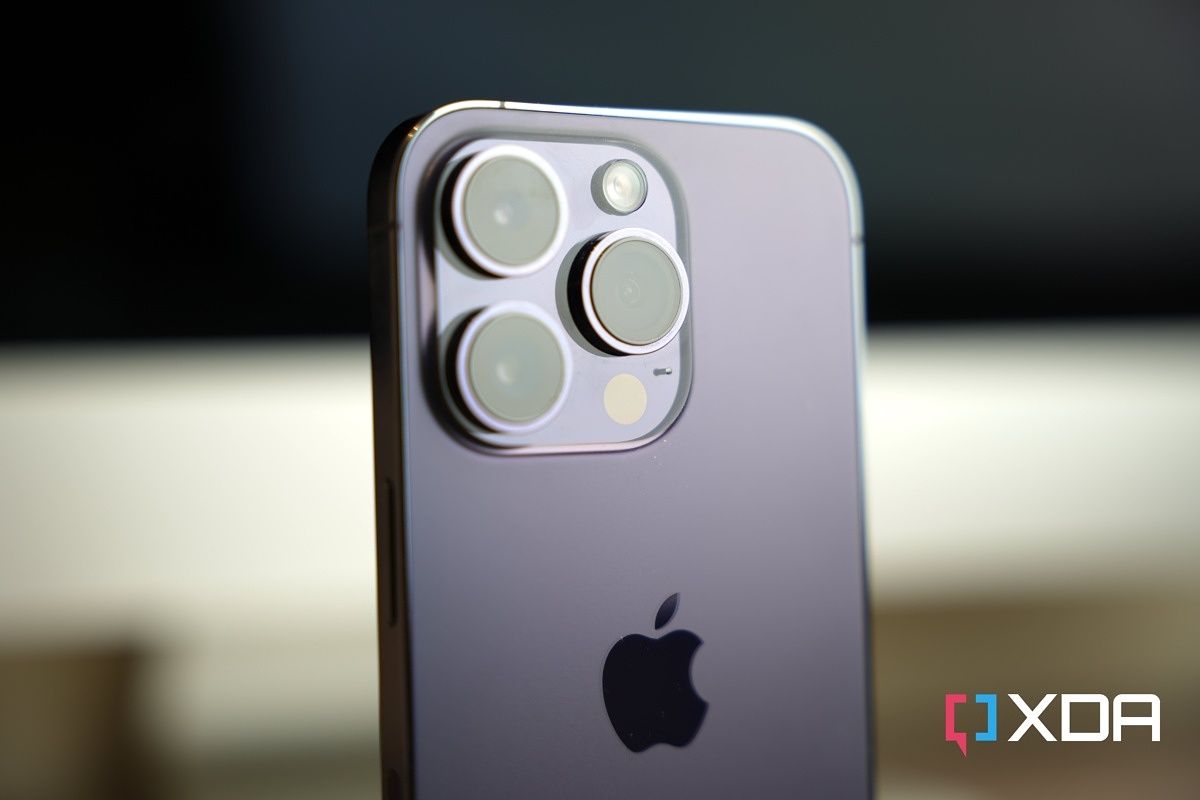 Key Takeaways
Rumors suggest that the iPhone 16 Pro, set to launch in 2024, will come with an enhanced ultrawide camera and improved wireless connectivity.
Analyst Jeff Pu has reported that the phone will feature a 48MP ultrawide sensor and upgrade to Wi-Fi 7.
This upgrade in camera technology could provide better picture and video quality when shooting wide, and improved Wi-Fi connectivity when compatible networks are available.
The iPhone 15 hasn't even launched yet and there are already rumors swirling about the iPhone 16, which should arrive sometime in 2024. Despite the phone being a year out from release, reports are surfacing that the iPhone 16 Pro will come with an enhanced ultrawide camera, and improved wireless connectivity.
The news was first reported by MacRumors, with information from Jeff Pu, a tech analyst at Haitong International Securities. Pu has issued numerous reports in the past, with information about the reported solid-state buttons that might arrive with the iPhone 15 Pro, micro-LED display on the next Apple Watch Pro, and more. Now, Pu has shed light on what's coming down Apple's pipeline in 2024, with reports that the iPhone 16 Pro will feature a new upgraded ultrawide sensor coming in at 48MP. Furthermore, the phone will also have enhanced connectivity, making the jump to Wi-Fi 7.
Of course, there isn't any more information beyond what's mentioned above, but if Apple is indeed bumping up to a larger sensor for its ultrawide camera, this could be a huge change. Apple currently uses a 48MP sensor in its main camera found in the iPhone 14 Pro, while it relies on a much weaker 12MP sensor for its ultrawide. While pictures can look good in the most optimal conditions with 12MP, things tend to break down when shooting in lower light. By upgrading to a 48MP sensor in the ultrawide, Apple can create better parity between the main and ultrawide cameras, providing a more enjoyable experience for its consumers.
As far as Wi-Fi connectivity, Apple is currently making use of Wi-Fi 6 in its iPhone 14 Pro, and many expect that the next iPhone will bump up to Wi-Fi 6E. As you can imagine, since the technology is available, it doesn't take much imagination to see where Apple will go when it comes to 2024. Of course, these are just reports for now and things can change a lot in just one year. So while we can hope, we won't know for sure until Apple unveils its iPhones in 2024.