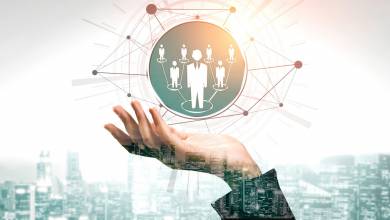 Apple and Meta have been the cream of the crop of tech companies for years, with employees raving about their culture, values ​​and benefits. But according to new data from Glassdoor, the two tech giants no longer stand out like they once did.
Glassdoor published its report on About 100 best places to work in 2023. Apple and Meta are also absent from the list of American companies. Last year, Meta ranked 47th, a significant drop from 2021's 11th. Similarly, Apple moved to 56th last year, after being 31st in 2021.
To define the list Glassdoor analyzed anonymous reviews posted by employees on the platform. Data from companies with 1,000 or more employees between October 19, 2021 and October 17, 2022 were taken into account. Winners were ranked based on their overall Glassdoor rating using a 5-point scale, with 1.0 being very dissatisfied and 5.0 being very satisfied.
Daniel Zhao, chief economist at Glassdoor, said the absence of Apple and Meta from this year's list is "pretty glaring." "Apple has been in the top 100 for the last 15 years since the list started. And Meta has been on the list since 2011 and was actually number one before… This is not to say that Meta and Apple are bad jobs, they're just a little bit down given how competitive this year's list is," Zhao told CNBC Make It.
In addition, according to the specialist, both companies "face challenges", which may have played a role in their failure to achieve the required score.
"For Apple, the push to return to the office over the past year has had mixed reactions from employees. And for Meta, they're going through a major strategic shift. And we're seeing from employee feedback that employees are still uncertain about how it's going to play out." to develop," he said.
After several delays due to Covid, Apple has hit back at plans to return, and from September 5, 2022, employees will have to spend three days a week in the office. Months earlier, Apple's employee advocacy group Apple Together hit back over the company's return policy. Tech.co, a business technology news source, reported that at the time, 67 percent of employees were dissatisfied with the policy, and 56 percent expressed a desire to leave the company.
Meta made headlines on November 9, 2022, when it announced its biggest tech layoff of the year – the company cut 13% of its staff, amounting to more than 11,000 employees. CEO Mark Zuckerberg told employees in a letter that they are "taking several additional steps to become a leaner and more efficient company by reducing discretionary spending and extending the hiring freeze through the first quarter."
After the announcement, some remaining employees expressed their views on Blind, an anonymous employee discussion forum. CNBC Make It's Jennifer Liu reported that at Blind on November 10-11. According to a survey of 1,179 U.S. Meta employees between 2016 and 2018, 31 percent of employees remaining on the platform said they would recommend their employer to a friend, and 55 percent said the company was prudent in firing them.
Going into the new year, Meta and Apple have "more uncertainty about how things will play out in the near future" for the remaining employees, Zhao said. This decline gave way to newcomers to the Best Places to Work list, including Spotify, Lego Group and Gainsight.
Hardware, software, tests, interesting and colorful news from the world of IT by clicking here!