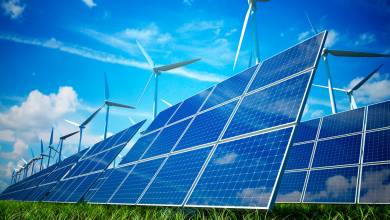 The original objective was doubling, but there are quite a few countries that are already exceeding this goal.
There is only a week left until the big world meeting on climate protection, the COP28 until the beginning. There will be plenty to discuss at the much-anticipated event, which will be held in Dubai this year. Chairing the event Sultan Ahmed Al Jaber, Minister of Industry and Technology of the United Arab Emirates, quite gloomy statement made public in September, in which he expresses his doubts about the sustainability of the jointly set goals and the expected results. Now Ember, an American think tank organization, has nuanced these doomsday voices, adding other aspects and prognoses to the discourse.
According to the analysis published a few days ago by the organization, which at the time of its establishment was founded with the aim of reducing the use of coal, many countries are on the right track towards meeting their national objectives, and there is a good chance that they will even exceed it before reaching the 2030 target date.
The report examines the commitment of the EU and 57 other countries to renewable energy sources, which together account for 90 percent of the global energy sector's emissions. If the targets are met, global renewable capacity will reach 7.3 terawatts by 2030, more than double the 3.4 terawatts in 2022. According to the current situation, the amount of renewables by 2030 would be "only" twice as much as it is now, if we kept the current pace of the transition, but the growth curve predicts an even greater increase. At this rate, it is much more likely that we will build three times the current clean energy infrastructure by the target date.
Human reports that current national targets ignore the recent acceleration of renewables. In twenty-two countries, there are already so many projects under development that far exceed those indicated in the objective, and the development of another twelve countries is progressing at a faster pace than what is necessary for the original objectives. In addition to the optimistic conclusions, according to the report, this could even encourage the countries concerned to revise their targets.
So far, there are ten countries that would rather triple their renewable energy production capacity, but to a lesser extent, another thirty-two have revised their commitments for 2030 upwards. The report also highlights countries that still have a long way to go to catch up: Japan, South Korea, the United Arab Emirates and Australia are not doing very well in this respect.