Jio Data Loan
Jio Data Loan – Get FREE 5 GB Jio Data On Loan | Pay Later
---
Jio Data Loan – Hi Guys, Hope You Are Enjoying Our Free Recharge Tricks & Free PayTM Cash Tricks. Meanwhile , Here is One More New Offer Launched From The Reliance Jio. Jio is Now Giving Away Jio Data Loan For Emergency Use. This Will Be Usable If You Are Unable To Recharge Immediately After Exhausting Your Existing Data Pack.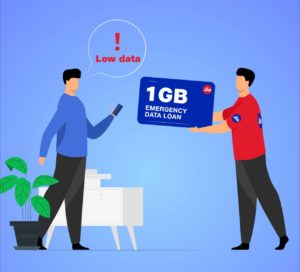 Recently, We Have Posted The Jio Free Data Internet Tricks & Jio Free Recharge Tricks. Hope You Have Enjoyed The Both Loots & You Are Getting Huge Free Benefits From It. You Can Grab The Upto 10 GB Data From The Various Methods.
Jio Emergency Data Loan Packs Of 1GB
This Newly Announced Jio Emergency Data Loan Facility Offers User the flexibility of 'Recharge Now and Pay Later' For Those who run out of their Daily Data quota Or Pack and are unable to recharge immediately From Nearby Sources Due to Any Reason.
So, if you are not able to pay for the Jio data Pack after exhausting it, then you can instantly get Jio Emergency 1GB Data on loan and pay later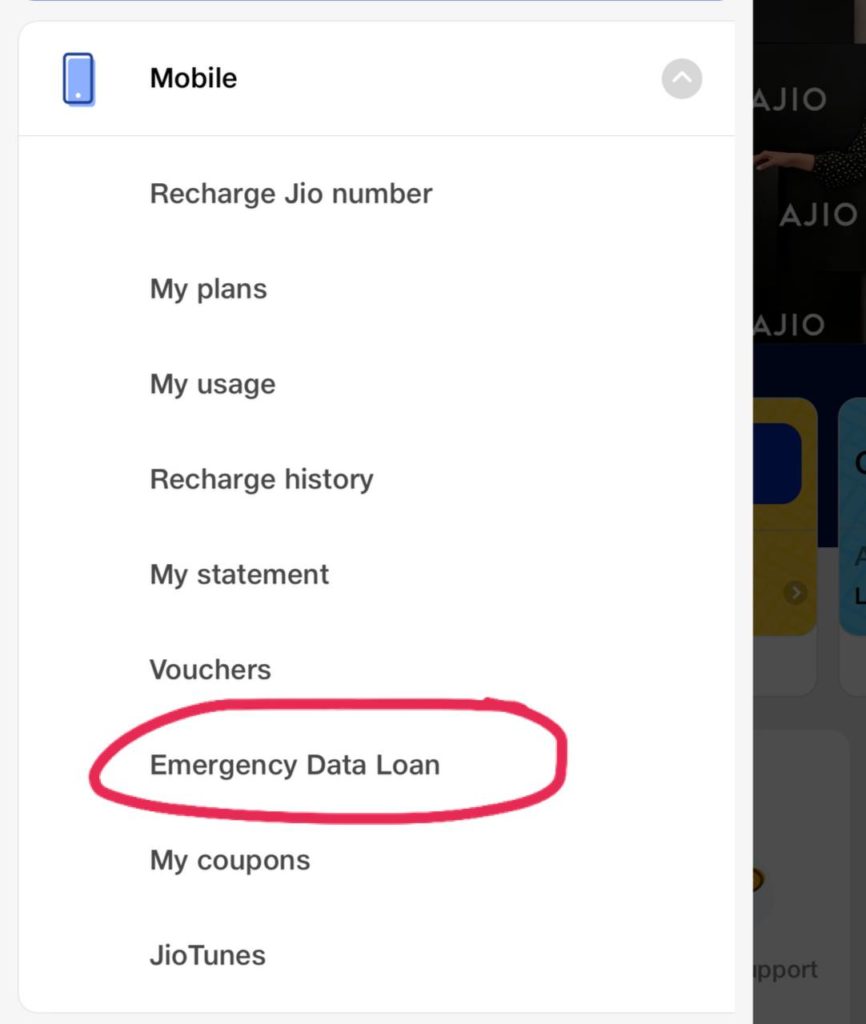 Jio Data Loan – How To Get FREE 5 GB Jio Data On Loan
First Of All Just Open MyJio App (Update From Playstore)
Now Select / Login with your Jio Number on which emergency data loan is required
Go To Menu Option Which is On Top Left Corner
There You Can Select 'Emergency data loan' Option and Click On 'Proceed'
Next Page Click On "Get emergency data" option
You Will See Banner Of Get 1GB high speed data -click-on 'Proceed' Button.
Press 'Submit' or 'Later' option
You Will Instantly Get 1 GB Jio Data as Loan.
You Can Take Loan 5 Times Means 5 GB Highspeed Data. This Data Will Be Usable To Watch Any Content From Any OTT Platforms. You Can Play Later By Following Method
How To Pay The Amount Of Jio Emergency Data Loan ?
You need to follow the below step to apply emergency data loan offer:
Login in MyJio App.
Login with your Jio Number
Select Recharge option
Go to 4G Data Voucher Tab
Payment option with Recharge ₹11 each (1GB high speed data) -click-on Payment of Emergency data loan.
Total loan amount reflected for payment.
Select any online payment option to process.
Payment confirmation.
Jio Emergency Data Loan offer counter auto resets
You can reuse your data loan offer quota
How Jio Data Loan Works
Jio had already launched the 'Jio Emergency Data Voucher' service. Users can borrow data from the organisation using this service. It is intended for consumers who do not have access to funds to pay for telecom data purchases. Reliance Jio offers a variety of 4G data vouchers. If you want to get one, you'll have to pay for it in advance. However, if you require it urgently and do not have the funds to pay for it, you can obtain it as a Jio data loan through the company's Emergency Data Voucher option.
By heading to the MyJio app, logging in with your Jio number, going to the top left menu, selecting Emergency Data Voucher under mobile services, and tapping on proceed, you can get a Jio data loan. Then click the 'activate now' button after selecting the 'receive emergency data' option. Your emergency information will be made available.
What Is the Process for Repaying My Jio Data Loan?
Log in to your MyJio app and pick 'Emergency Data Vouchers' to reimburse the data. After that, pick 'Pay' for an emergency data voucher by clicking the continue option. Any outstanding sum owed to Jio will appear there, and you can pay it using any online method.
Jio Data Loan is Free?
Clearly not! As previously stated, the firm costs Rs 25 for 2GB of emergency data, which is acceptable and the same price as the 2GB 4G data prepaid voucher available to users.
What If You Don't Pay Jio Data Loan?
If you don't pay back the Jio data loan, the firm won't give it to you again until you pay off your debts. Jio also has the authority to take legal action against the consumer if the amount is not paid for an extended length of time.
Jio Data Loan – FAQs
How many times can I avail the Jio Emergency Data Loan offer?
You can avail up to 5 Emergency Data Loan packs (worth ₹11/per pack) without paying instantly. The minimum loan amount is ₹11 (or 1 pack) and maximum loan amount is ₹55 (or 5 packs)
Who is eligible to avail Jio Emergency data loan offer?
Currently, this facility is available to Jio prepaid smartphone users only.
Will my Jio Emergency Data Loan pack work post validity/expiry of my main plan?
No, Jio Emergency data loan pack works as per the validity of your underlying main plan.
Are there any extra charges applicable while applying for the Jio Emergency Data Loan Offer?
There is no extra charge while availing the Emergency Data Loan Offer. For example, if you bought 1 data pack, then you need to pay ₹11 and if you took 5 packs, then you need to pay ₹55 (₹11*5) for your data loan.
How long do I have to pay for the 5 Emergency Data Loan packs?
Your timely data loan payment will ensure that you can avail data loan packs in-case of future emergency situation.
What will happen in case I apply for Emergency Data Loan pack and don't use the data quota?
Your emergency data quota will expire along with main plan validity.