In addition to design details, the range is said to be improved with an LFP battery and the interior will be filled with the latest technology.
Although Kia already presented a hybrid car in 2008, the first fully electric model, the Soul EV, had to wait until 2014. This was followed by a whole series of hybrids and electric cars. The EV6, which debuted in 2021, was already a great success when it was released, which was only enhanced by the fact that it was chosen as the car of the year last year. The massive SUV with 580 horsepower is still one of the most sought-after vehicles in its category.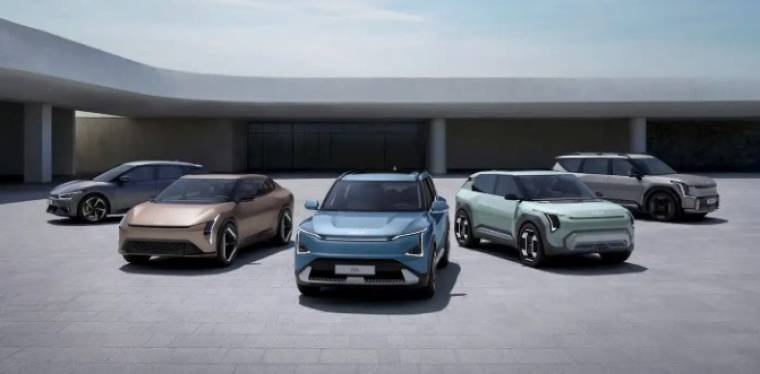 Despite all this, according to the company, in order to preserve the competitiveness of the model, the time has come for a thorough repair of wrinkles, which has already been announced by the South Korean manufacturer. By the way, the EV6 not only has to contend with competitors, but also with the equipment of Kia's own models, the EV3, EV4 and EV5, presented a month ago, as well as the EV9, which also arrived this year.
MOCAR is a Chinese-based car startup whose video shows a spiffed-up version of the classic EV for the first time. The first thing that stands out is that its headlights, like the EV4, are more triangular in shape. Its appearance is very similar, perhaps only the wheels and door handles have changed somewhat. The rear of the car hasn't changed much either, but the line of lights and the rear lighting are expected to be renewed.
Inside, everything looks pretty much the same, including the paddle shifter and wireless charging pad, even the cup holders are the same, but despite the similarity, it is expected that the accessories and controls will be equipped with new technology. It is expected that the renewed model will receive the Kia Connected Car Navigation Cockpit (ccNC) operating system, including two-panel 12.3-inch dashboard displays.
The KIA EV6 set a record in the US in October, but sales were still down 12% from last year. Sales also fell in Europe and Korea, which may also have contributed to the renewal. According to the manufacturer, the updated Kia EV6 will be available at a starting price of $49,500.