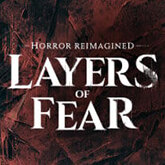 To celebrate the upcoming release of Layers of Fear, its developer and publisher (Bloober Team, Anshar Studios) announced its demo version for PC. It will be available on Steam from May 15 to May 22, so for a limited time. The demo is classically designed to allow players to jump into the first few minutes of the game and get acquainted with the opening cinematic, which introduces the story of the main character. The film can be seen on YouTube right now.
We will play the new Layers of Fear in June. However, in a few days a demo version of the game will be published on Steam.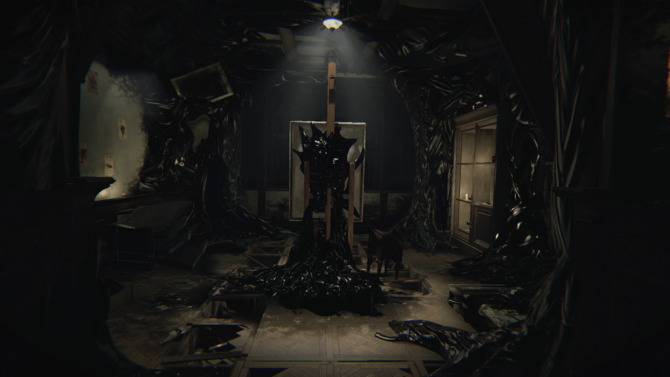 The demo version is not the end of good news. Well, next week (May 15, 17:30) on Steam there will also be a livestream, in which the creators of the game will take part. So we can count on the fact that we will learn something about it before the premiere of the production (June 2023). And what do we know now? It's just that Layers of Fear is to be a reinterpretation of the previous productions in the series. After all, it was created on the foundations of the first two installments of the cycle, but it will tell a completely new story, additionally presented on the Unreal 5 engine.
As for the rest of the technical issues, so far it was known that the game will offer fun in 4K and HDR, but also with solutions such as DLSS and XeSS. Today, key information for many players was also given, i.e. hardware requirements. These look really reasonable. To play, you only need a processor like Intel Core i5-4690 / AMD Ryzen 3 1200 with an NVIDIA GTX 1060 / AMD RX 580 graphics card. However, to enjoy the highest quality (4K, ray tracing) you will need to purchase quite high-end equipment , i.e. the Intel Core i7-9700K / AMD Ryzen 7 3700X system paired with NVIDIA RTX 3080Ti graphics.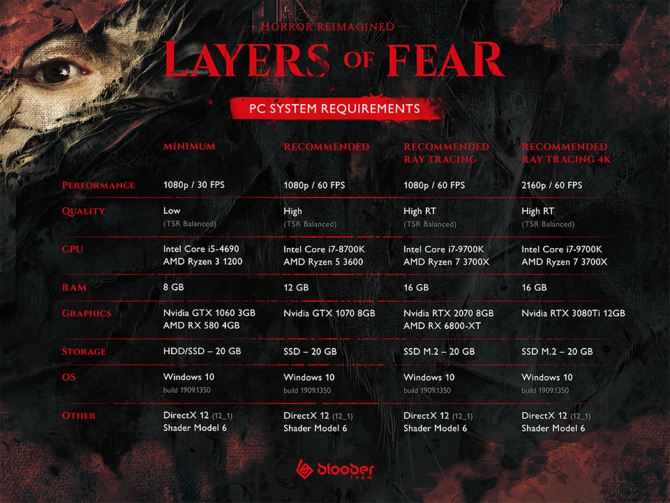 Source: Bloober Team