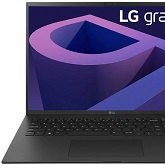 LG is another company that quite strongly emphasized its presence at this year's CES in Las Vegas. We have already written about the new LG OLED TVs, including models equipped with a new OLED panel with Micro Lens Array technology. What is new when it comes to laptops? LG primarily develops a series of slim and light ultrabooks and convertible devices LG Gram. This year, the portfolio will be additionally expanded by the LG gram Ultraslim and LG gram Style lines.
At CES, LG unveiled a new generation of LG gram laptops, including the new LG Gram Ultraslim and LG Gram Style series.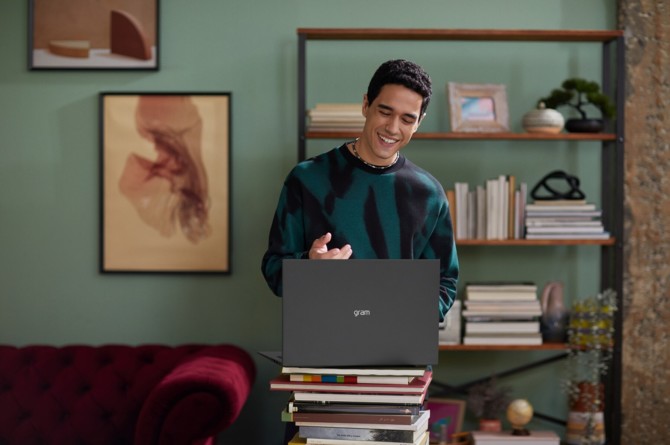 This year, the offer will include four LG Gram models: LG Gram 14 (14Z90R), Gram 15 (15Z90R), Gram 16 (16Z90R) and Gram 17 (17Z90R). The last two devices will be optionally offered with the NVIDIA GeForce RTX 3050 Laptop GPU 4 GB VRAM and a larger 90 Wh battery instead of 80 Wh. All laptops will be powered by 13th generation Intel Core processors from the Raptor Lake family (probably Raptor Lake-P, although the manufacturer did not specify which group of processors it is) and up to 32 GB of LPDDR5 memory. All models, except LG gram 15, will again receive screens with a 16:10 aspect ratio. Interestingly, the matrices in the 16 and 17-inch version support VRR in the frequency range from 31 to 144 Hz, which will probably have an even stronger (positive) impact on battery life.
LG gram 14 (14Z90R)
LG gram 15 (15Z90R)
LG gram 16 (16Z90R)
LG gram 17 (17Z90R)
Processor
13th Generation Intel Core (Raptor Lake)
Integrated layout
Up to Intel Iris Xe Graphics, 96 EU
Dedicated layout
–
–
NVIDIA GeForce RTX 3050 Laptop GPU 4GB GDDR6 (Optional)
RAM
8/16/32GB LPDDR5
Data warehouse
1x PCIe 4.0 x4 NVMe SSD (256GB to 1TB)
Screen
14″ 1920×1200
16:10, IPS, 60 Hz, 350 nits
15.6″ 1920 x 1080
16:9, IPS, 60 Hz, 350 nits
16″ 2560 x 1600
16:10, IPS, 144 Hz (VRR), 400 nits
VRR in the range of 31-144 Hz
17″ 2560 x 1600
16:10, IPS, 144 Hz (VRR), 400 nits
VRR in the range of 31-144 Hz
Connectors
2x Thunderbolt 4
2x USB 3.2 Type A Gen.1
1 x HDMI
1x microSD memory card reader
1x 3.5mm audio jack
Communication
WiFi 6E, Bluetooth 5.2
webcam
Full HD + IR sensor
Battery
72 Wh
80 Wh
80Wh (iGPU)
90Wh (dGPU)
80Wh (iGPU)
90Wh (dGPU)
audio system
2 x 1.5W
iGPU version: 2 x 3W
dGPU version: 2 x 2W
Libra
999 grams
1.14 kg
1.19kg (iGPU)
1.29kg (dGPU)
1.35kg (iGPU)
1.45kg (dGPU)
Dimensions
312 x 213.9 x 16.8mm
356.1 x 222.9 x 17.4mm
355.1 x 242.3 x 16.8mm
378.8 x 258.8 x 17.8mm
System
Windows 11
New this year will be one LG gram Ultraslim model and two LG gram Style computers. The first is simply an even slimmer and lighter device, but with an OLED Full HD screen on board. LG gram Style models, in turn, have a special glass coating on the outer cover, thanks to which the colors in this place will change depending on the angle from which we look at the equipment. LG Gram Style ultrabooks are also equipped with OLED matrices (16 "3200 x 2000 or 14" 2880 x 1800) with an aspect ratio of 16:10. The last two devices are LG gram 2-in-1 convertible laptops, which use IPS panels with a 16:10 aspect ratio and Gorilla Glass Victus glass coating. All laptops in this group will also be equipped with Intel Raptor Lake processors and up to 32 GB LPDDR5 RAM. Prices and the exact store launch date will be revealed at a later date.
LG Gram Ultraslim (15Z90RT)
LG Gram Style (16Z90RS)
LG Gram Style (14Z90RS)
LG gram 2in1 (16T90R)
LG gram 2in1 (14T90R)
Processor
13th Generation Intel Core (Raptor Lake)
Integrated layout
Up to Intel Iris Xe Graphics, 96 EU
Dedicated layout
–
RAM
8/16/32GB LPDDR5
Data warehouse
1x PCIe 4.0 x4 NVMe SSD (256GB to 1TB)
Screen
15.6″ 1920 x 1080
16:9 OLED, 60 Hz, 400 nits
16″ 3200 x 2000
16:10 OLED, 120 Hz, 400 nits
14″ 2880×1800
16:10 OLED, 90 Hz, 400 nits
16″ 2560 x 1600
16:10 Touch IPS, 60 Hz, 350 nits
Gorilla Glass Victus
14″ 1920×1200
16:10 Touch IPS
60 Hz, 350 nits
Gorilla Glass Victus
Connectors
2x Thunderbolt 4
1x USB 3.2 Type-C Gen.1 (PD 3.0)
1x 3.5mm audio jack
2x Thunderbolt 4
2x USB 3.2 Type A Gen.1
1x microSD card reader
1x 3.5mm audio jack
Communication
WiFi 6E, Bluetooth 5.2
webcam
Full HD + IR sensor
Battery
60 Wh
80 Wh
72 Wh
80 Wh
72 Wh
audio system
2 x 2W
2 x 3W
2 x 2W
2 x 2W
2 x 2W
Libra
998 grams
1.23 kg
999 grams
1.48 kg
1.25 kg
Dimensions
356 x 227.5 x 12.5mm
355.1 x 241.3 x 15.9mm
311.6 x 213.9 x 15.9mm
356.6 x 248.3 x 16.9mm
314 x 219.5 x 16.7mm
System
Windows 11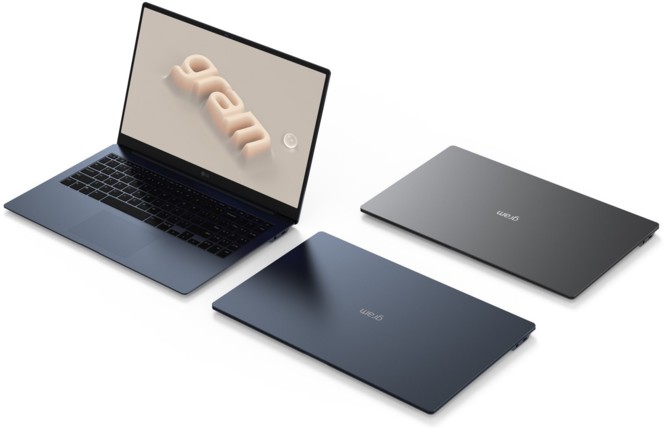 LG I play Ultraslim (2023)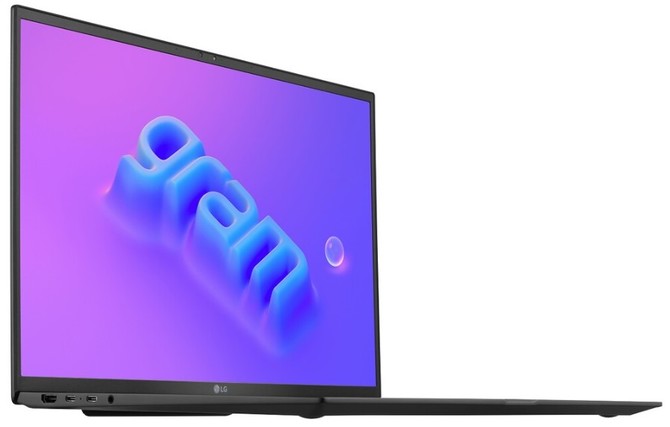 LG I play Ultraslim (2023)

LG Gram Style (2023)
Source: LG