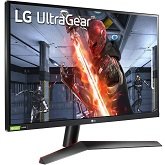 LG UltraGear is one of the most popular brands when it comes to gaming monitors. Today we will focus on one of the cheapest representatives of this series – the UltraGear 27GN800-B model. This is one of the most popular choices by players at a price of around PLN 1200-1300 (from time to time there are smaller or larger promotions). LG UltraGear 27GN800 is praised above all for its low response time, which makes it also great for dynamic multiplayer games. As it turns out, the matrix used is actually one of the faster ones, but the manufacturer did not avoid several minor or major problems that shed a less favorable light on the profitability of such a choice.
Author: Damian Marusiak
LG UltraGear 27GN800-B is equipped with a 27-inch IPS screen with a resolution of 2560 x 1440 pixels. At a price of about PLN 1,300, it is already a standard, also found in many other monitor manufacturers. The proposal of the Korean company LG also offers full support for Adaptive Sync in the form of NVIDIA G-SYNC Compatible as well as AMD FreeSync Premium. There is also no shortage of HDR support in the form of the basic HDR10 standard. Or at least that's how it's advertised, because in reality it's not so colorful anymore. The refresh rate is 144 Hz, which will allow for smooth gameplay in both AAA games and smaller productions, but still extremely popular, which are focused on online games.
The LG UltraGear 27GN800-B monitor is one of the most popular gaming monitors at a price of around PLN 1,300. It offers an IPS screen with a diagonal of 27 inches, a resolution of 2560 x 1440 pixels and a 144 Hz refresh rate.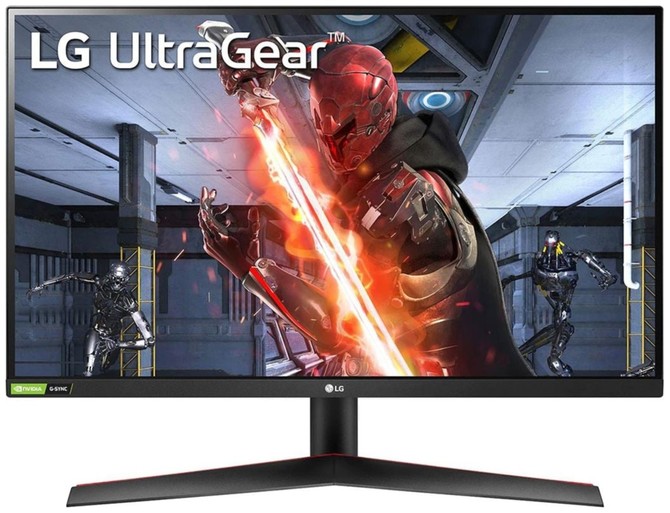 The LG UltraGear 27GN800-B monitor uses an IPS matrix, i.e. In-plane Switching. The IPS type screen is characterized by a specific arrangement of liquid crystals in relation to the screen surface – they are arranged parallel to the surface, and thus differently than, for example, in TN matrices, where the crystals are arranged more perpendicularly. The main features of IPS panels are more faithful color reproduction and very good viewing angles – because these are equally wide when viewed from above, below or from the sides. Monitors with IPS matrices are often recommended for graphic designers because of the aforementioned viewing angles, which do not disturb the colors and because of the possibility of a wider mapping of the Adobe RGB color palette. However, this is not a technology without flaws – a relatively low contrast makes black more like gray shades.
LG UltraGear 27GN800-B
Matrix
IPS
Diagonal
27 inches
Resolution
2560 x 1440 (16:9)
refreshing
144 Hz
AMD FreeSync
FreeSync Premium
NVIDIA G-SYNC
G-SYNC Compatible
Curvature
–
Response time
1ms GtG
Static contrast
1000:1
Luminance
350 nits
HDR
HDR10
Digital connectors
2x HDMI 2.0
1x DisplayPort 1.2
Loudspeakers
–
Coverage of the sRGB space
~100%
DCI-P3 space coverage
~90%
Weight with base
5.31 kg
VESA compatible
100×100
Dimensions (with base)
614 x 365 x 53.3mm
Price
PLN 1299
In the test of the LG UltraGear 27GN800-B monitor, we focus on a few of the most important aspects from the point of view of everyday use. So we will take a closer look at the build quality and the use of the OSD menu. There will also be a colorimetric verification of the sRGB, Adobe RGB and DCI-P3 color space, along with an indication of errors in the presentation of colors. We will also check backlight uniformity, luminance in several scenarios, and the presence of backlight bleeding. There will also be a discussion of viewing angles, input lag (matrix delay), smudging and power consumption.