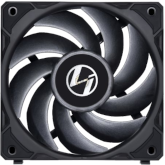 Lian Li is a Chinese company known for very good quality products and accessories for PCs. The company has released a new efficient fan UNI FUN P28 on the market, which has been deprived of built-in LED lighting. However, a suitable accessory was presented to add the removed functionality. So let's see what the new products from the premium brand will offer us and how the innovative ARGB accessory works.
Lian Li presented new efficient fans with a thickness of 28 mm. We are talking about the UNI FAN P28 model, which has been devoid of built-in LEDs. However, the manufacturer has prepared an additional Side ARGB Strip accessory for users, which adds ARGB lighting to the fans.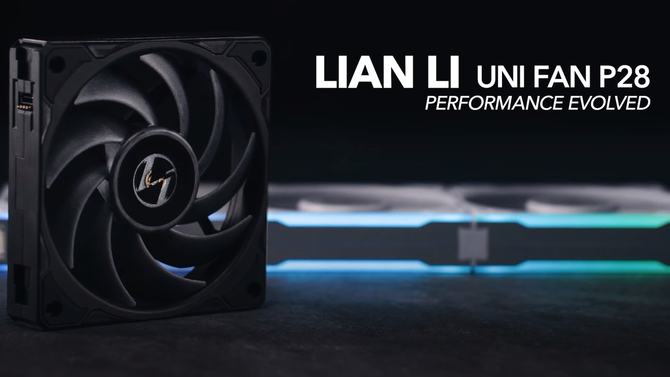 Lian Li UNI FAN P28 is a 120 mm PWM fan with a thickness of 28 mm. The product is equipped with 9 LCP liquid crystal polymer blades and an efficient FDB oil bearing. Like the entire UNI series, this model can be chained up to a maximum of 3 units, requiring only one power cable. Three operating modes are available to the user: noise optimized, performance/noise balanced and performance optimized. Each setting changes the fan's maximum speed limit, and thus its parameters.
| | | | |
| --- | --- | --- | --- |
| | Lian Li UNI FAN P28 – noise optimized mode | Lian Li UNI FAN P28 – performance/noise balanced mode | Lian Li UNI FAN P28 – performance optimized mode |
| Fan speed | 200 – 1300 rpm | 200 – 2200 rpm | 200 – 2600 rpm |
| Maximum airflow | 44.94 CFMs | 77.76 CFMs | 92 CFMs |
| Maximum generated static pressure | 1.3mmH2O | 3.62mmH2O | 4.79mmH2O |
| Maximum fan volume | 20.4 dB | 28.1 dB | 32.1 dB |
The fans have also been devoid of LEDs, which may appeal to people who do not like RGB in their PCs. However, for those who would like to use additional lighting, Lian Li also presented the SIDE ARGB STRIPS accessory. It is nothing more than a strip of ARGB LEDs powered by a standard 5V ARGB cable. Like the fans, the belts can also be chained up to a maximum of 3 pieces. The add-on is mounted on the sides of the fan frame. Thanks to this accessory, you can get a visual effect similar to UNI FAN SLV2 fans. Both SIDE ARGB STRIPS and UNI FAN P28 come in black and white colors. A single piece of the fan costs $ 25.99, around PLN 121. Packs of 3 cost $74.99. A three-pack of LED strips, on the other hand, sells for $19.99, which is roughly PLN 83.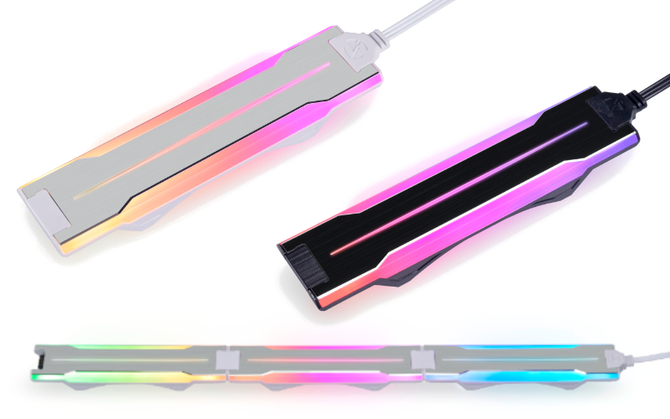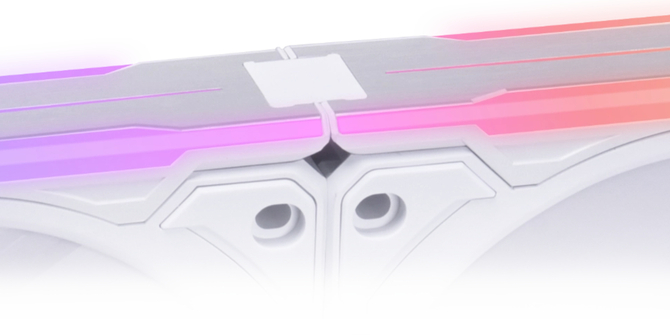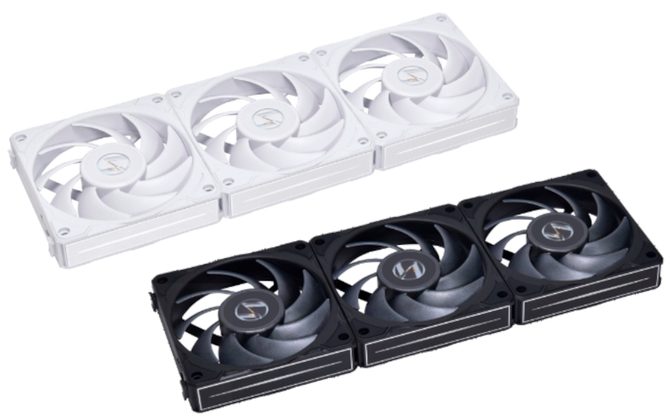 Source: Lian Li