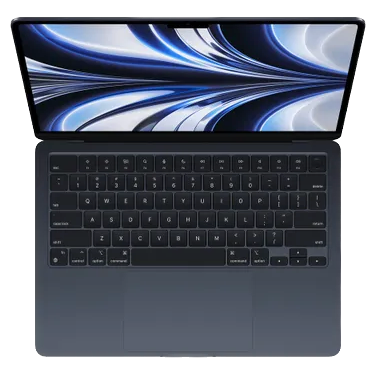 Apple MacBook Air M2
$899 $1099 Save $200
The latest MacBook Air 13 comes with Apple's M2 chip, offering tons of power, long battery life, and for a limited time, comes priced below retail.
This is the best Mac you can buy that features a compact size, beautiful 13-inch display, and plenty of power. Right now, the MacBook Air 13 with M2 processor is $200 off, dropping the price down to its lowest yet, coming in at $899. While this isn't the first time we've seen it at this price, it's certainly one of the most outstanding deals that you'll find on Apple's latest 13-inch MacBook Air.
With that said, you'll be able to choose between four different color options: Starlight, Space Gray, Midnight, and Silver. Furthermore, if you have an older laptop, you can also trade that in to get up to $825 in credit and those that have a Best Buy credit card will be able to take advantage of 24 month financing. For the most part, you really won't find a better deal than this one, so grab it while you still can.
What's great about the MacBook Air M2?
First and foremost, you're getting an incredibly thin design that comes in at just 0.44 inches, and it's relatively lightweight at only 2.7 pounds. This model on sale comes with Apple's M2 processor, 8GB RAM, and 256GB of internal SSD storage. As far as the display, you're going to get a 13.6-inch Liquid Retina display with beautiful colors and a resolution of 2560 x 1664 pixels.
As far as other hardware on the computer, it has a 1080p FaceTime HD camera with a three microphone array for better sound capture and the four speaker sound system pumps out excellent audio with crisp highs and robust lows with support for Spatial Audio. When it comes to the ports, you're going to get two Thunderbolt ports and one 3.5mm headphone jack. And last but not least, on top of all of the above, you're going to get up to 18 hours of battery life on a single charge.
For the most part, you really can't go wrong with this laptop if you're looking for something light, compact, and powerful. While it normally comes priced at $1099, you can now snag it for hundreds off, with the price coming in at just $899 for a limited time. As mentioned before, you're already getting a lower price, but you can also take advantage of some of the other incentives like financing and trade-on offers by buying with Best Buy.