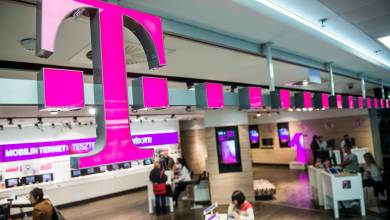 Magyar Telekom subscribers can expect higher monthly fees soon.
Magyar Telekom announcement issued "on the implementation of the annual inflation-adjusted fee adjustment effective March 1, 2023", in which it is practically described that a 14.5% inflation-adjusted fee adjustment, or price increase in Hungarian, is forced to be introduced. They have the opportunity to do this because from September 1, 2022, Magyar Telekom's General Terms and Conditions of customer contracts contain an inflation-tracking fee adjustment clause, according to which Telekom's fees will be adjusted according to the average consumer price index of the previous business year published by the Central Statistical Office (KSH).
From the changes just announced, Telekom hopes to increase revenue by no less than HUF 3 billion, with which they are trying to offset the cost effects caused by inflation.
By the way, Magyar Telekom indicated in its invoice sent to subscribers last year, in July 2022, that it would raise its subscription and usage fees from September 1, 2022, mainly for older tariff packages and options. At that time, he also gave information that from 2023 onwards, he will carry out an automatic inflation-proportional price adjustment every year (the passage has already been included in the to the contractual conditions of Yettel Hungary and Vodafone Hungary). This is due now, and by definition the same can be expected next year as well. If all of this did not suit some people, they could use a 45-day notice period (still in the fall of 2022) – however, if they did so and previously bought a phone with a device discount, then they had to refund the entire amount.
The subscribers themselves will also receive information from Telekom about the amount of the current price adjustment following inflation in the company's February 2023 invoice supplement.
Broken down by services, you can already know when we can expect the first higher bills: those with business landline services will first receive these bills in March 2023, while residential landline, residential mobile and business mobile subscribers will receive the first bills only in April He added a "14.5% inflation adjustment" to their monthly bill.
Are you more seriously interested in IT? You can find our news and analyzes for IT and infocommunications decision-makers here.