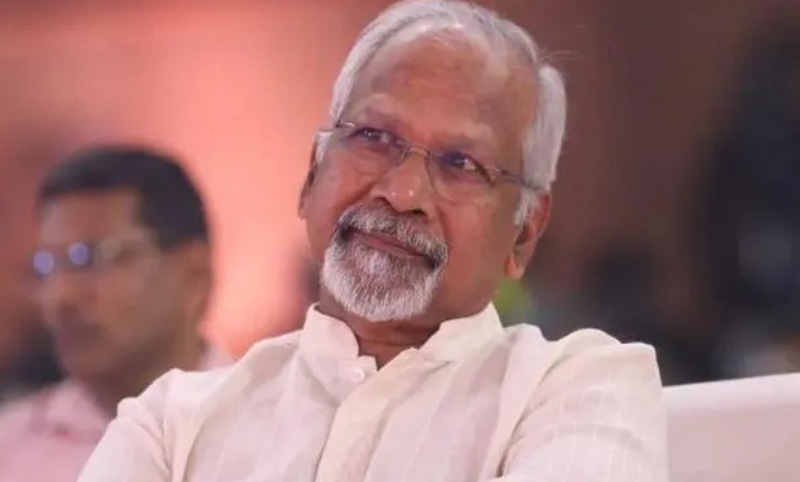 Manikam Narayanan has produced many movies like "Coolie", "Honourable Student", "Vetayadu Phradu". He has also produced many TV serials like "Jiyukkay" and "Nadi Genge Gengai".
Manikam Narayanan, who participated in an interview recently, said that he had suffered a huge loss due to the release of Mani Ratnam's film.
In the year 2002, Mani Ratnam directed Madhavan, Simran and Keerthana's movie "Kannathil Muthamitaal". Even though the film was a flop when it released, the film is still being talked about for its screenplay.
Since Manikam Narayanan and Mani Ratnam's wife Suhasini are good friends, Manikam Narayanan has bought and released the movie "Kannathil Muthamithal" in North Arcot, South Arcot, City, Chengalpattu. And since the previous movie "Alaipayuthe" directed by Mani Ratnam was a huge success, he is expecting this movie to be a success as well.
But after watching the preview show of the film, Manikam Narayanan was disappointed. It seems that the film will definitely not run. Similarly, the film released and was a flop.
Manikam Narayanan has bought the movie "Kannathil Muthamithal" for 1 Crore 58 Lakhs. The owner of the theater has approached Manikam Narayanan saying that the people who saw this film in the theater in Thiruvannamalai area have torn the tickets of the theater. Also, in two days, all the film boxes from theaters in many areas have returned to him.
Unable to refund money to theater owners, he fled to Malaysia. After preparing the necessary money there, he returned to Chennai. It is noteworthy that when Manikam Narayanan spoke about this in the interview, he said, "Manirathnam bit me after taking a picture asking me to kiss him on the cheek".