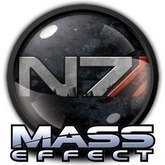 The next Mass Effect is already a certainty – it was announced at the end of 2020 by BioWare itself. We also know that the game will follow the plot of the trilogy, although as we know – this one seemed to leave no door for a continuation. In addition, almost nothing more is known about the next ME, including the release date of the game. And suddenly, BioWare publishes a tweet that may suggest that we will play faster than we think.
BioWare has just released a tweet that may suggest that we will play another Mass Effect this year. That's what the heart says. Reason suggests that there are no miracles and it is rather something else related to the ME universe.
A short video of the Normandy flying in space appeared on the official BioWare Twitter profile. Nothing special if not for the description above this material. And it reads as follows: Do any of you have any plans for a big trip this year? No wonder the players picked up on this taunt and concluded that Mass Effect 5 will be played later this year.
Does anyone have big travel plans this year?#TravelTuesday #MassEffect pic.twitter.com/O6imVhm22m

— BioWare (@bioware) January 10, 2023
However, it is best not to get your hopes up too high, lest you be disappointed later. The tweet (below) can only suggest that this year the developer will finally announce the target release date of the game. After all, some time ago it was suggested that players would first receive the next installment of the Dragon Age series, and only then Mass Effect, which (according to BioWare) was supposed to be in the very early production phase in February 2022.
Source: BioWare