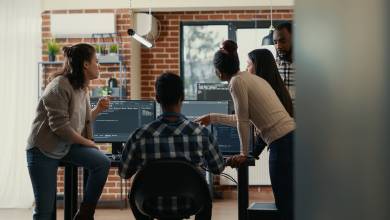 From molecular developers to printers, everyone will find an answer.
Mastermind groups are used to prepare sales managers for the latest economic and social challenges across the country, where classic, face-to-face trainings do not provide adequate answers for companies – according to the summary of Comline Budapest, one of the largest training companies founded in Hungary.
The recession, the fear of recession, and the economic and social transformation confronted domestic small and medium-sized companies with such challenges that mentoring and common thinking became the key. Perhaps one of the most famous former figures of mastermind groups was JRR Tolkien, who was inspired and helped by his own mastermind group while writing The Lord of the Rings.
Tolkien's path for domestic SMEs
Mastermind groups have existed for nearly 100 years, which provide an extremely powerful tool for those who seek answers to current challenges with openness and problem-oriented thinking. JRR Tolkien also discussed the manuscript of The Lord of the Rings in a small group of such writers, and today it has infiltrated the practices of domestic companies as well. The Hungarian training company Comline Budapest, which trains nearly 1,200 salespeople from 120 companies every year, is experiencing with its current domestic client base that it is increasingly difficult to find answers to today's challenges, especially in the field of company management and sales, from textbooks. "A group like this is suitable for the participants to give each other feedback that they rarely get in the otherwise lonely company manager's chair. And if they manage the feedback wisely, the result is not far behind, according to our experience, with the new exercises, up to 50 A 60 percent increase is also possible," said Béla Nagy, owner and chief trainer of Comline Budapest.
From molecular developers to printers, everyone will find an answer
The dynamics of a group depends on the diversity, openness and current problems of the participants, as well as on the guidance of the participating trainer. "We have been experimenting with different groups for almost a year, and the results are often surprising and lead to long-term success. It is very difficult to deviate from worn-out sales techniques and outdated habits, companies become almost blind to their mistakes. A good mastermind group can help you out of this." Béla Nagy added. The more colorful the group of participants, the more creative solutions are created for each challenge, for example, how to motivate sales colleagues or what methods to measure performance.
Mastermind at home
There are hundreds of mastermind groups in Hungary, on various topics, but the training-oriented approach, the rules laid down in advance and the pre-screening of individual members are key to the group's success.
Hardware, software, tests, interesting and colorful news from the world of IT by clicking here!