Mechanical engineering students studying at the Faculty of Technology and Informatics of the University of Pécs (PTE MIK) designed and produced the missing parts of inoperable looms that are more than a hundred years old.
According to the announcement of the higher education institution in Baranya, textile artist Lívia Pápai, an instructor of the university's art faculty, asked the students to put into use the tools that were given to them as a gift for educational purposes, and which are now unobtainable due to missing parts. After learning about the operation of the machines, the mechanical engineering students set about designing and manufacturing the missing parts.
The faculty of art faculty and students helped to find the mechanisms of the machines, and the mechanical engineering students obtained information by studying the working looms. Based on these, the form and function of the missing parts were created – Gyula Vasvári, acting head of the mechanical engineering department of PTE MIK, was quoted in the announcement.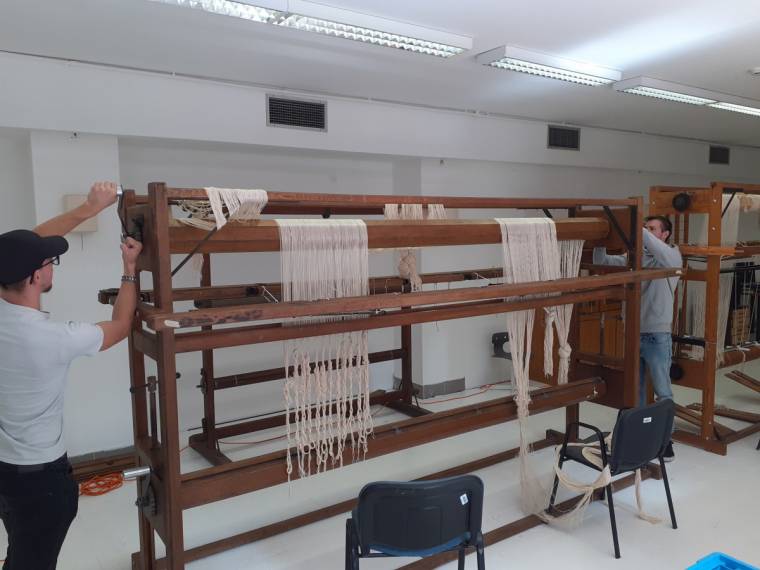 A 3D printer was also used in the design, the designed pieces were first printed out of plastic, so it was easier to modify them, and then the final parts were molded from metal. Among other things, the students designed ratchet wheels, produced custom-sized screws, latches and cranks.
Machining required turning, milling, and welding, which was also taught in the mechanical training course, and one of the faculty's industrial partners helped in the creation of one of the irregularly shaped parts with laser cutting.
The assignment was also useful for the future engineers, because they were able to get to know a special tool that they do not find in companies operating today. Studying hundred-year-old mechanics and mastering the thinking of the masters of that time develops the understanding of connections and the creativity that engineers need and will have in every age – it was emphasized in the announcement of the PTE.
Hardware, software, tests, interesting and colorful news from the world of IT by clicking here!