It may seem like a strange statement at first, but corporate digitization is a challenge similar to learning to play the piano. There are a lot of things to deal with at the same time, while the show can't stop.
According to Micro Focus experts, the burdens and risks can be reduced by selecting and applying appropriate, modern technologies so that companies can focus on their truly important activities.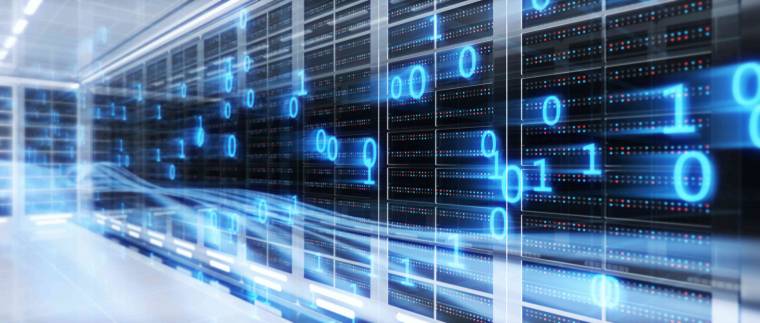 Digitization has been an important buzzword for years: today, the company that bases its operations on a digital basis can remain competitive. This is the only way to quickly respond to the changing market environment and consumer needs. However, during digital transformations, organizations have to pay attention to a lot of things at the same time, since they cannot stop for a moment while modernizing their systems and processes.
Anyone who has tried to do several things at once knows well how difficult this task is. A good example of this is when we want to learn to play the piano. We have to do different things with the fingers of our two hands while following the sheet music with our eyes, which we read in two keys. And our brains have to coordinate the whole process and pay attention to other things related to music, such as rhythm and dynamics, not to mention artistic interpretation.
It takes a lot of practice to get it all right and coordinated. However, there is no time in the life of companies to wait for the fruits of practice to ripen for such important things as, for example, the digital transition. However, they can draw on the examples and experiences of others. Micro Focus experts offer five tips to help companies reduce the tensions associated with digital transformation.
1. Instead of discarding, let's update
Companies invest heavily in technology and are reluctant to part with it. Fortunately, digitization does not necessarily mean that everything has to be completely replaced. Even in the case of older technologies, it is possible to gradually digitize them. A good example is COBOL and mainframe systems, which are still used by many large companies. Thanks to the collaboration between Micro Focus and Amazon, it is available service, which significantly simplifies the modernization and migration of mainframe applications to the cloud. Thus, companies can run their familiar applications on a modern platform.
2. Let's rely on feedback
"Digital native" consumers are used to providing feedback about products and services, which manufacturers and service providers then use for subsequent improvements. If a company can utilize these insights quickly and well, and find a way to incorporate them into the software development lifecycle, it can stay ahead of its competitors. With a tool like the Micro Focus Product and Portfolio Management this is easy to do because the product supports the modernization and acceleration of software development, the use of data and the coordination of work processes.
3. Let's test it
It is only possible to keep up with development and changing needs if the applications meet expectations in every respect. And this can only be done if testing is also an integral part of the software development life cycle, covering all important areas. The Micro Focus portfolio includes all the necessary tools for organizations to easily and quickly monitor applications performance, functions and safetyfind potential errors and bottlenecks and fix them in order of importance.
4. Let's automate to reduce risks
There is a possibility of error in any work process that is carried out by humans, because to err is human. However, there are computer robots that can be used to automate simpler, repetitive tasks. In this way, not only the risk of errors can be excluded, but also the processes become faster and smoother, and the human workforce can deal with more important things. Micro Focus robotic process automation solution (Robotic Process Automation – RPA) they will be employed in more and more areas, from the preparation of financial and accounting statements and payroll, to the management of orders and sales transactions to the simpler processes of the HR department.
5. Let's take advantage of artificial intelligence
In the past, organizations collected data in tables that were thousands of rows long. The human workforce was able to collect useful information that helps the development of the business by manual work. Today, however, companies can collect information in data lakes, from which they can analyze the information much more efficiently and comprehensively with the help of analytical solutions based on artificial intelligence and machine learning, revealing critical points in minutes and thus supporting the making of business decisions. This possibility is available in more and more areas, for example in software development obsession when organizing databut also in specific areas such as law enforcement.