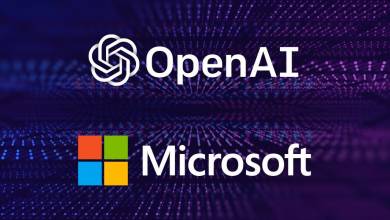 Microsoft is pumping billions of dollars into OpenAI behind ChatGPT, giving it exclusivity in key areas.
After reportedly being in talks to invest $10 billion in OpenAI, Microsoft has now confirmed that it will extend its partnership with the creator of ChatGPT in a third phase. The full size of the new investment is unclear, but the software giant calls it a "multi-year, multi-billion dollar investment."
"Our partnership with OpenAI was driven by our shared ambition to responsibly advance cutting-edge AI research and democratize AI as a new technology platform. This next phase of our partnership will give developers and organizations across industries access to the best AI infrastructure, models and toolkits using Azure to build and run applications"
– said Satya Nadella, the president and CEO of Microsoft.
Microsoft first invested one billion dollars in OpenAI in 2019, and then signed an exclusive license agreement for GPT-3's technology in 2020. Now, the Redmond company has said it will continue to help OpenAI's independent AI research by investing more in the development and deployment of specialized supercomputing systems. An additional benefit of the investment is that Azure is OpenAI's exclusive cloud provider, serving OpenAI workloads in research, products, and API services.
For the software giant, this means it can deploy its OpenAI models in its consumer and enterprise products, with plans revealed the other day to first integrate ChatGPT into Bing, hoping to put it in a better position to compete with Google. According to other reports, the plan would also extend to Microsoft's Office applications, including Word, PowerPoint and Outlook. This was followed by the company's confirmation that they will soon introduce ChatGPT to Azure's OpenAI service, which is now generally available.
The benefits of OpenAI technology may soon be seen in other Microsoft products and services, including security software and Teams. In Redmond, they added that "new categories of digital experiences based on OpenAI technology will also be introduced", writes the MS PowerUser.
Hardware, software, tests, interesting and colorful news from the world of IT by clicking here!