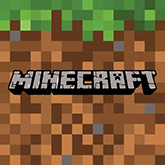 Few current video games can boast as cult status as Minecraft. The title, which was released in full at the end of 2011, almost took the entire market by storm and remains an extremely popular game in virtually every age group to this day. Thanks to this year's edition of the Minecraft Live 2023 virtual event, we learned about many new things coming to the series. The number of copies of the production sold was also given – the numbers are really impressive.
After the latest statistics were revealed, it can be concluded without a shadow of a doubt that Minecraft is the best-selling game in history. At the same time, the creators mentioned new products that are planned for production.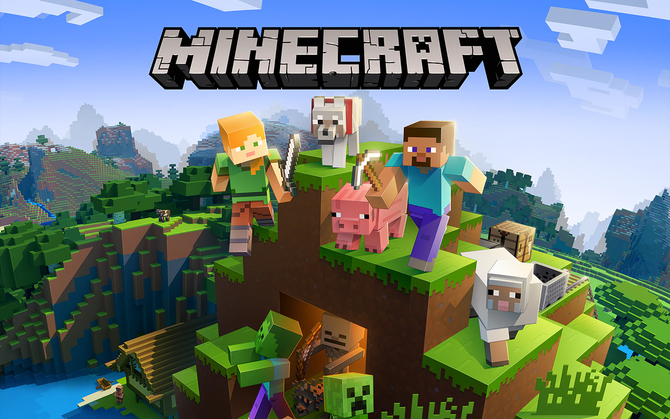 The acquisition of Mojang Studios by Microsoft literally turned out to be a bull's-eye. The then transaction, which amounted to USD 2.5 billion (2014), managed to pay off with a large interest. Minecraft's potential is virtually limitless, as evidenced by the fact that over 300 million copies of the game have been sold so far. The result beats such hits as GTA V (185 million), Red Dead Redemption 2 (55 million), or Cyberpunk 2077 (25 million). For an even better reference, it can be added that at the beginning of 2016, only 22 million copies of Minecraft were sold, and in 2020 it was over 200 million. So it seems that as the years go by, sales are driven more and more.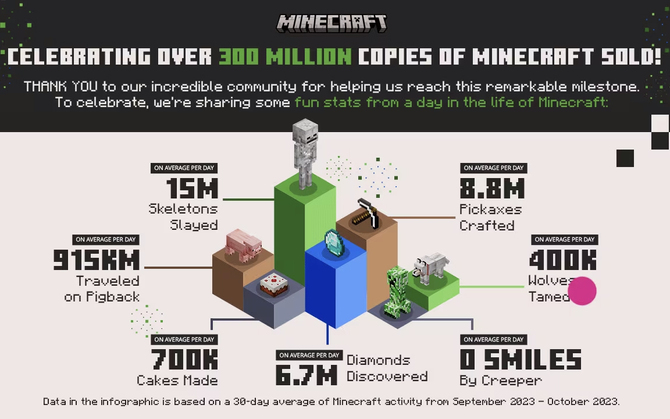 During the mentioned live broadcast (Minecraft Live 2023), players could vote for one of the new mobs that will soon be introduced to the game (Mob Vote). The armadillo was chosen by a majority of votes (there were also penguins and crabs to choose from). The vote itself no longer enjoys such high recognition, as evidenced by a petition signed by half a million players – it concerns the rejection of the annual vote due to the fact that instead of one selected mob, three new mobs should join the game each year. . According to these people, voting is divisive, and rejected mobs are never included in the game again (at least not officially).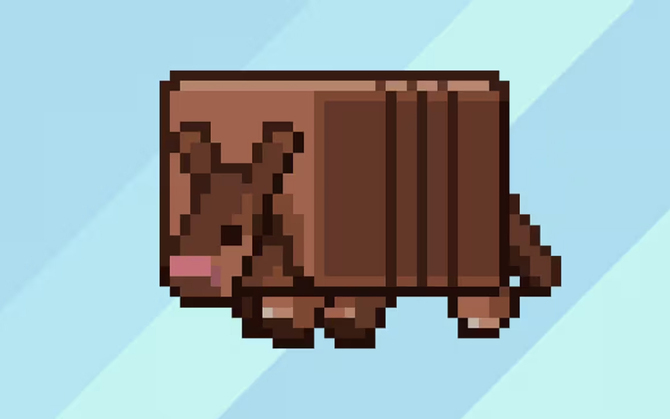 A new major update number 1.21 (mid-2024) was also announced, which includes quite a lot of new features. One of them includes a structure called "trial chamber". In this location, we will deal with procedurally generated rooms and corridors, which will be full of traps, hostile mobs, loot, and new spawners. They will adjust the number of opponents to the number of people in our team. A new enemy called Breeze will also be added, which uses the power of wind to attack. Players will receive additional decorative blocks (including a copper block), as well as copper bulbs that can be powered using Redstone. New DLC was also announced – Star Wars: Path of the Jedi (premiere on November 7) and the expansion Planet Earth III, created in cooperation with BBC Earth (debut next year).
Source: Mojang Studios