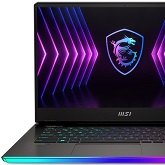 Next week, all leading laptop makers will unveil next-gen portables featuring NVIDIA GeForce RTX 4000 Laptop GPUs and 13th Gen Intel Core processors (Raptor Lake) and AMD Ryzen 7000 (Zen 4 APUs: Phoenix and Dragon Range) . In the meantime, more performance tests are leaking into the network, mainly from GeekBench, and which at the same time confirm the existence of various new devices. This time we got to know the top equipment from MSI – the Raider GE78HX 13VI laptop.
A new top MSI laptop has been revealed in the GeekBench database. We are talking about the Raider GE78HX model, which received the Intel Core i9-13980HX processor. Its multi-thread performance is only a few percent lower than the 16-core and 32-thread AMD Ryzen 9 7950X system.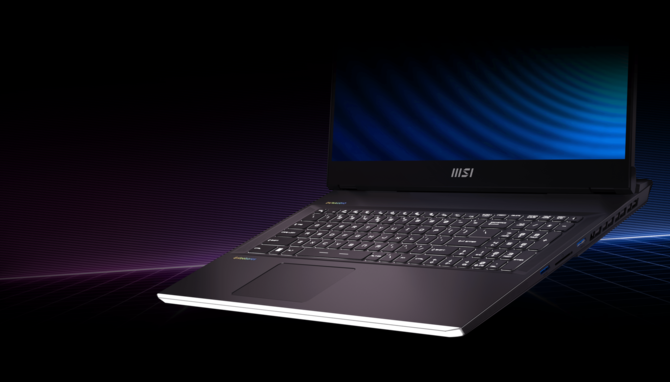 The name itself indicates that the MSI Raider GE78HX will be equipped with an 18-inch screen. Such designs have already been found or announced by Alienware, ASUS and Razer. However, we do not know anything specific about the hardware itself, except for the processor used. According to the GeekBench database, the equipment will use the most powerful variant of the 13th generation Intel Raptor Lake-HX in the form of a 24-core and 32-thread system Intel Core i9-13980HX. Its maximum clock reaches 5.6 GHz and during the test in GeekBench such a clock was observed at some point.
single-core
multi-core
Intel Core i9-13980HX
2097 points
22062 points
Intel Core i9-13900HX
2039 points
20943 points
Intel Core i9-12900K
~1900-2100
pt
~16000-19000
pt
Intel Core i9-12900KS
~1900-2190
pt
~18500-20200
pt
Intel Core i7-13700K
~2000-2300
pt
~18000-21500
pt
Intel Core i9-13900K
~2170-2320
pt
~24000-27000
AMD Ryzen 9 7900X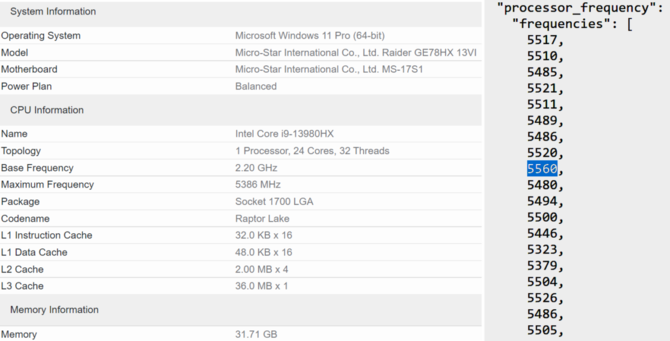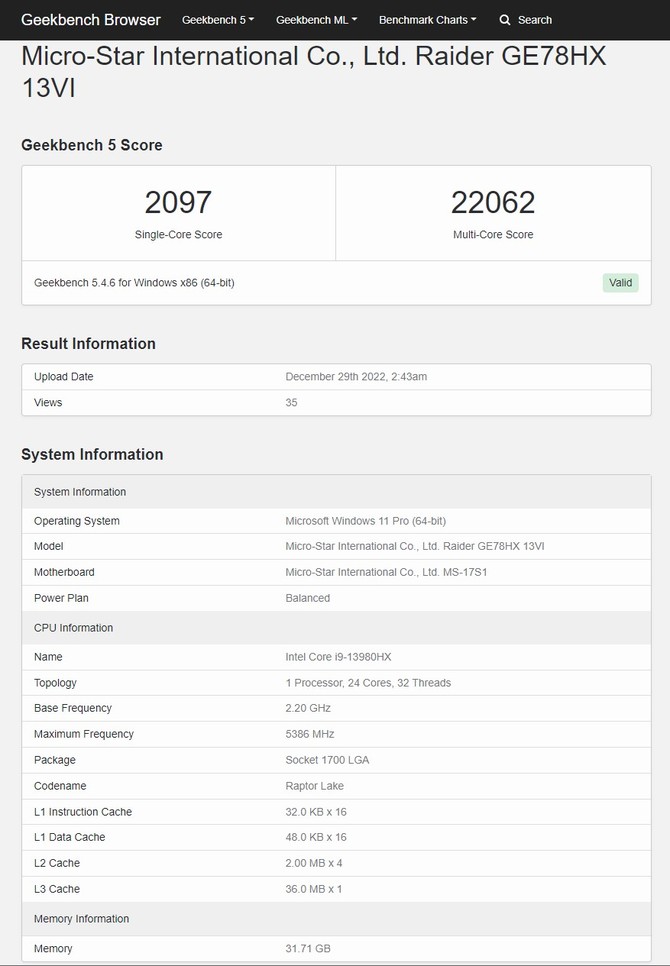 ~17000-20500
ptAMD Ryzen 9 7950X~2100-2250pt~23000-25800pt* – the result depends on the capabilities of the entire platform (including the motherboard) and the OC degree of the processorASUS announces the For Those Who Dare: Maxed Out event at CES 2023 and releases a video with an 18-inch ROG laptop The processor itself, as for a unit placed in a notebook, performs very well, offering multi-threaded performance at a slightly lower level than the desktop AMD Ryzen 9 7950X system. The score of the MSI Raider GE78HX is 22062 points, while the currently lowest results of the Zen 4 system oscillate around 23000 points. The difference is only a few percent. In the case of the MSI Raider GE78HX, we can certainly count on high processor energy limits (at least as long as the dGPU is not loaded) and an extensive and efficient Cooler Boost cooling system.MSI Raider GE78HX – the new gaming laptop will receive an Intel Core i9-13980HX processor with a power close to the AMD Ryzen 9 7950XMSI Raider GE78HX – the new gaming laptop will receive an Intel Core i9-13980HX processor with a power close to the AMD Ryzen 9 7950XSource: VideoCardz, GeekBench