AR Murugadoss is one of the fastest growing directors in Tamil cinema. His first film was Deena directed by Ajith. The first film was a hit and got a place in Ajith's goodbook. But Murugadoss has not joined Ajith after the film till now.
There are many reasons for that. But Murugadoss traveled as Vijayakanth, Suriya and Vijay. Vijay's film Gun, directed by him, was a huge hit. Similarly, the movie Kaththi was a big hit. Thus Murugadoss got opportunities from Telugu cinema as well. Stalin directed films with Chiranjeevi and 'Spider' with Mahesh Babu.
However, those films were not successful. Darbar, which he directed with Rajinikanth, also turned out to be a failure. After that a new film was going to be made with Vijay. However, Vijay did not act in the film as he was not satisfied with his story. It has been 3 years since the release of the Murugadoss-directed film. There is no new announcement yet.
The question that haunts Murugadoss wherever he goes is 'When will you reunite with Ajith?' That is. Murugadoss would give an elusive answer. However, insiders say that Ajith, who is angry with Murugadoss, will not act in his story again. Murugadoss first told the story of Ghajini to Ajith. But Murugadoss kept Suriya. Similarly, Ajith has many grudges against Murugadoss like Murugadoss got caught in story theft and continued to travel with Vijay.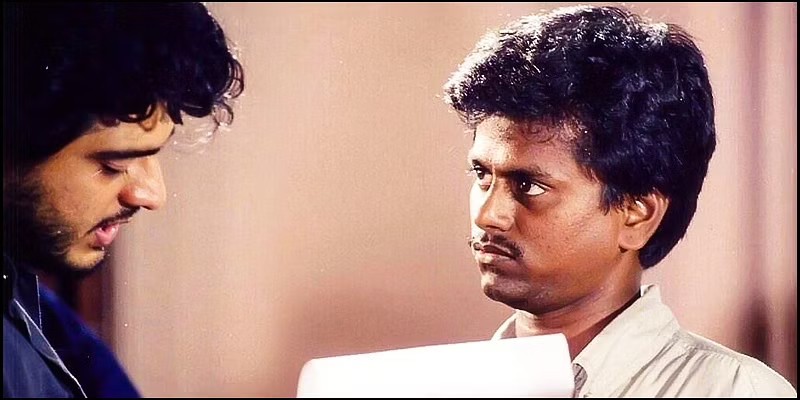 But beyond this, Ajith agreed to act in his direction once. But Murugadoss asked for one crore as his salary. This information was told to Ajith. To that, 'Make Murugadoss stand and fill one crore next to him. Let's see which one is taller' copied Ajith.
Film journalist Anthanan gave this information in an interview.
Also Read: Other Level Mega Hit Movies Ajith Missed… Just Miss…