MyJio Cadbury Gems My Masti My Music Contest
Get a Free 1 Year Jio Recharge from MyJio Cadbury Gems My Masti My Music Contest
---
Hello Guys, Myjio is back with another contest giving Free Recharge. We have already seen so many contests like Myjio Say it with Oreo, Myjio Cadbury Playpad & Myjio Cadbury Birthday song contests. Today, Get Free 1 Year Jio Recharge from Cadbury Gems My Masti My Music Contest.
The contest is to create your own music & submit it to get a Free 1 Year Recharge. It's just a fun way to get Free Recharge. Cadbury gems is organizing this contest for all users. Last time Cadbury Gems gave Free Vouchers from Cadbury Gems Cricket Game, Today get Free recharge by creating music.
There are 7 different sound to combine to make one music. This sounds are colorful like Cadbury gems, You have to select beats, sound and mix them to create one music. Submit this music to get eligible for Free 1 Year Recharge in your Jio sim. We have added step by step procedure to play this contest & win Free Recharge. Read out from below.
How to get Free 1 Year Recharge from MyJio My Masti My Music Contest?
1, First of all, Go to Myjio App.
2. You will find Cadbury Gems My Masti My Music Contest banner or Go to MyJio Play & Win Section.
3. Click on it & then click on Lets Go.
4. You will be redirected to Cadbury Gems site. Select your age to proceed.
5. Now, You will able to see 7 different sounds. There will be different sounds in each category.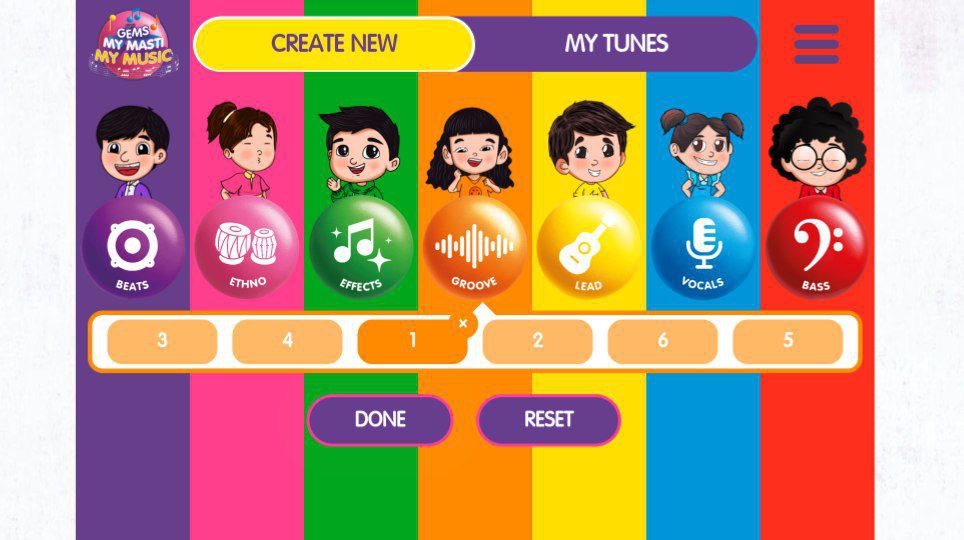 6. Select each sound from all 7 different sounds.
7. Done, Create a music of your choice.
8. Submit it. Now, You're eligible to get Free 1 Year Recharge. They will notify if you win in this contest.
9. Enjoy the music.