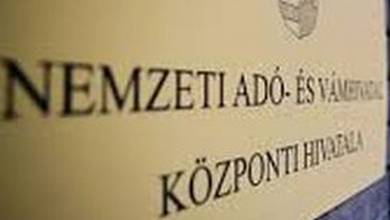 With the help of online cash registers and the Online Account system, the tax office launches more targeted inspections.
Based on the data of the online cash registers, the auditors of the National Tax and Customs Office (NAV) noticed the company that arbitrarily gave customers a receipt containing only 5 percent VAT. The taxpayer saved on VAT only in the short term, as the auditors established a HUF 10 million tax liability.
NAV's risk analysts constantly check the data of online cash registers and the Online Account system, so the tax office can launch more targeted checks. This is how they came across the business operating in the small settlement, where the incoming invoice data did not show any significant investment or asset acquisition, despite the fact that the amount of tax reclaimed was outstanding in the tax return submitted. In the declaration, it was also noticed that among the sales, the sales of products calculated with a tax rate of 5 percent are disproportionately large. This was also supported by data from the online cash register.
The on-site inspection confirmed the suspicion, the auditors also received a receipt containing 5 percent VAT during the test purchase. The owner only added to the case that he uses the lower tax collector because there is a lot of 27 percent income and the "5 collector" is not used much.
At the end of the audit, the auditors also told the entrepreneur that he cannot arbitrarily decide what tax rate to use, as these are always set by strict legislation.
As a result, the taxpayer accumulated a tax difference of almost HUF 10 million. After the incident, the owner did not wait for the inspection to be extended, but corrected his erroneous declarations with an immediate self-audit.
Hardware, software, tests, interesting and colorful news from the world of IT by clicking here!