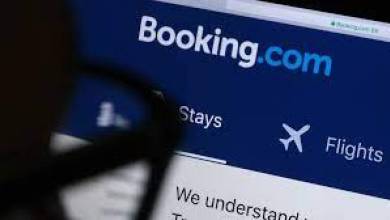 The draft report prepared based on the results of the accelerated sector investigation was released by the GVH for public social consultation.
The proposals of the Economic Competition Authority (GVH) can be quickly used in the online accommodation reservation market – the competition authority said in connection with the fact that the Economic Committee of the Parliament put on the agenda and discussed on Tuesday the office's accelerated sectoral investigation of the online accommodation reservation market.
The GVH recalled in its announcement that the draft report was made public in mid-October, in which the competition office's experts analyzed the domestic market for online accommodation reservations and accommodation services. In order to maintain and stimulate the competition of the tourism sector, which is also of particular importance from the point of view of the national economy, and the competitiveness of domestic players, the GVH formulated several legislative proposals.
The competition office, following international examples, recommends to the legislator to prohibit the use of price parity provisions by operators of online accommodation brokers. The essence of price parity clauses is that accommodation providers – if they want to appear on an accommodation brokerage platform – must undertake that they will not sell their rooms on their own website or on other accommodation brokerage platforms for cheaper than the prices stated on the online interface.
The national competition authority recommends accommodation brokers to make the criteria for ranking search results transparent on their platforms.
The competition authority also recommends for consideration the regulation of the general terms and conditions of larger accommodation brokers and the framework of their related business practices in terms of the complaint handling mechanism open to accommodation providers, as well as the mutual legal consequences of faulty performance.
According to the announcement, at the meeting of the Economic Committee of the Parliament, the president of the GVH presented the results and proposals of the investigation of the national competition authority. Balázs Csaba Rigó emphasized that it is essential that accommodation providers can find effective complaint resolution and complaint handling solutions in the future, because based on the investigation, the negotiation and contractual relations between the parties are unequal. The agreements usually contain detailed rules in case of breach of contract by the accommodation providers, but at the same time, these are missing in connection with the possible omissions of the intermediary platform – pointed out the president of the GVH.
The GVH prepared a draft report based on the results of the accelerated sector investigation released it for public social consultation on its website. Market participants have 30 days to comment on the contents and proposals of the draft report.