Super Mario Run and Mario Kart Tour were not the success that Nintendo expected, and for this reason it has decided not to release new games aimed at smartphones.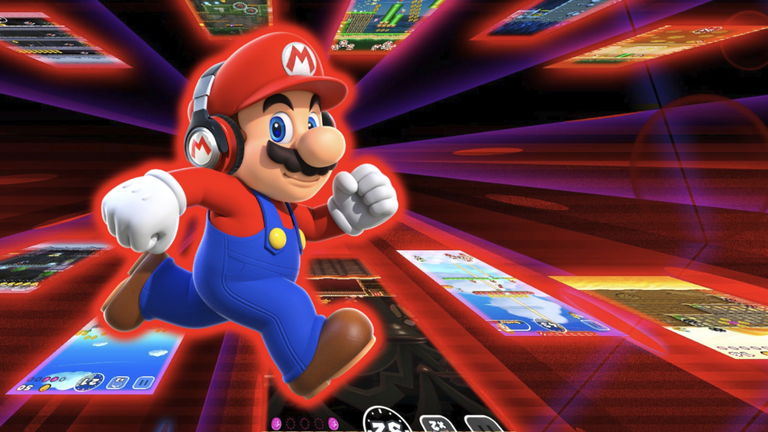 If in your day you could play Super Mario Run either Mario Kart Touryou were able to experience what, most likely, will be the latest Super Mario mobile games in a long time. Legendary designer Shigeru Miyamoto has revealed in an interview with Variety Nintendo's decision to don't re-create new games based on his iconic character aimed at mobile platforms.
Miyamoto has confirmed that mobile games will not be the way taken over by Nintendo when developing Mario games from here on out. The news shouldn't come as a surprise looking at the company's latest moves, including the withdrawal of Mario Kart Tour from major app stores.
There will be no new Super Mario mobile games for now
In the interview, the designer has acknowledged that Nintendo's main strategy continues to be to integrate the gaming experience into hardware and softwareand for this it is essential to take into account the intuitive controlssomething easy to achieve on consoles, but not so easy on mobile devices, where the interaction is done through a touch screen.
"The intuitiveness of the control is part of the gaming experience. When we explored the opportunity to make Mario games for the mobile phone, which is a more common and generic device, it was quite a challenge to determine what that game should be like. That's why I played the role of director on Super Mario Run, to be able to bring that experience from Nintendo hardware to smart devices."
Still, he admits that have released two Mario games for mobile platforms open the door to a much wider audience, while extending the gaming experience by offering the possibility of "play using only the thumb of one hand".
But even that doesn't seem to convince Nintendo. The company has decided put aside their plans to grow their catalog of Super Mario games aimed at mobile platforms, after having achieved raise about 60 million dollars during the first year of Super Mario Run's life, and 300 million with Mario Kart Tourderisory figures when compared to the more than 8,000 million dollars collected with Mario Kart 8 to date.
That does not mean that Nintendo is going to stop focusing a good part of its efforts on the development of mobile titles, far from it. Today, the Japanese developer has important titles aimed at Android or iOS as is the case of Animal Crossing: Pocket Camp either Pikmin Bloomapart from the famous Pokémon GO.