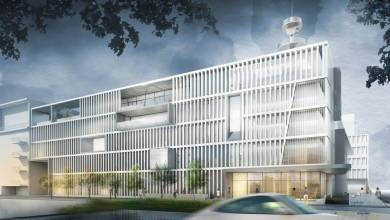 This year's plans include the organization of professional forums, research and the preparation of publications.
The National Media and Communications Authority (NMHH) and the Informatics for Society Association (Infotér Egyesület) have concluded a cooperation agreement – the Communications Directorate of the NMHH announced this week. The cooperation was justified by supporting the development of the information society, as well as providing professional information to the population, economic actors, and the education and research sector.
The mission of the NMHH is to regulate and supervise the domestic communications market, and its focus is on the development of the Hungarian information society and the situation of infocommunication services. The cooperative association organizes Hungary's most prestigious and most visited info-communication events, which also convey the public interest professional goals of the authority, the announcement states.
According to the announcement, their plans for this year include the organization of professional forums, research and the preparation of publications. The Infotér conference is organized in October, at which professionals discuss the direction of digitalization, evaluate technological developments, and learn about further opportunities every year. Last year's event, organized with the participation of the authority's experts, contributed to maintaining a reliable, predictable and undisturbed market environment in the infocommunications sector.
One of the important topics of this year's Infotér conference will be the Digital Services Act, the EU regulation on digital services that came into force in December, which replaced the previous regulation after 22 years. In Hungary, the competence of the NMHH is primarily to provide information on its content, as well as to enforce the issues regulated by law and to monitor their market effects, the announcement reads.
Hardware, software, tests, interesting and colorful news from the world of IT by clicking here!