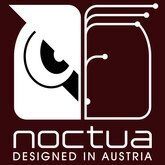 In May this year, Noctua revealed its release plans for 2023 and 2024, including the launch of CPU coolers: NH-D9L and NH-L9x65 in a new "chromax.black" color version. Now, in November, these coolers go on sale on the European market. So let's remember what the iconic products of the Austrian company offer and take a look at what their refreshed versions in black chrome look like.
Already in May this year, Noctua announced the launch of iconic coolers for NH-D9L and NH-L9x65 processors in a new chromax.black color version, and now they go on sale in November.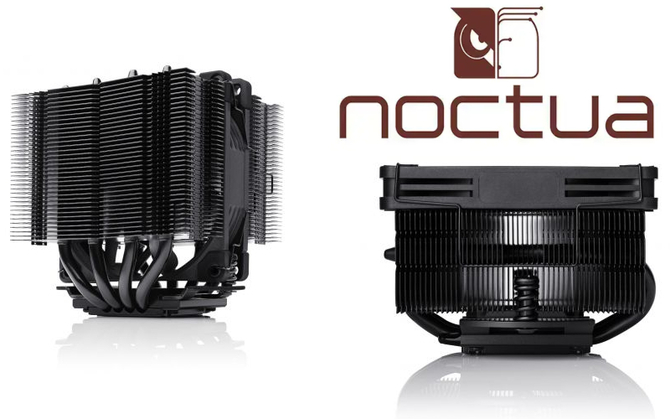 Noctua NH-D9L and NH-L9x65 chromax.black are designed to be mounted on Intel sockets: LGA1851, LGA1700, LGA1200, LGA1156, LGA1155, LGA1151 and LGA1150 and AMD: AM5 and AM4. It is worth emphasizing here that we are talking about compatibility with the LGA1851 socket for yet unreleased 2nd generation Intel Core Ultra processors (Arrow Lake). Noctua NH-D9L chromax.black is a tower cooler with two aluminum columns and eight copper heat pipes. The cooling base is also made of copper. The cooler is 110 mm high, 95 mm wide and deep, and weighs 531 grams. The product has one pre-installed fan NF-A9 PWM chromax.black located between the cooling towers, which is characterized by a maximum air flow of 78.9 m³/h and operates at a rotation speed of 400 RPM to 2000 RPM with a maximum noise level of 22.8 dB. The fan has self-stabilizing oil bearing (SSO-Bearing)which was designed for 150,000 working hours.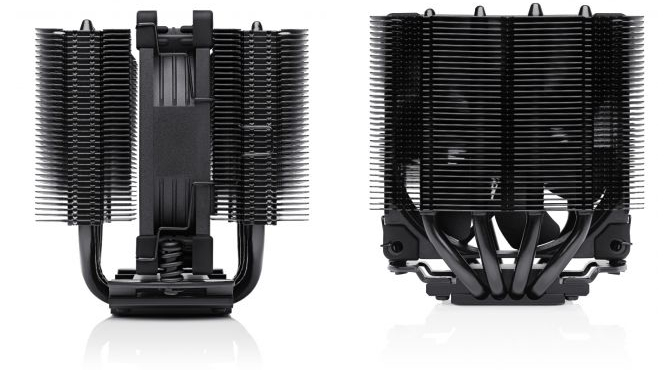 Noctua NH-L9x65 chromax.black is a low-profile air cooler featuring an aluminum heatsink, copper base and four copper heat pipes. The cooler with the fan installed has a height of 65 mm, a width and depth of 95 mm and a weight of 413 grams. The fan used is NF-A9x14 HS-PWM chromax.black, which has a rotation speed ranging from 600 RPM to 2500 RPM with a maximum noise of 23.6 dB. The unit has the same bearings as the model discussed above, but offers an air flow of 57.5 m³/h. It is worth adding that Noctua does not specify the TDP coefficient for its products, but provides its own coefficient Noctua Standardized Performance Rating (NSPR)which for the first of the discussed coolers is 88, and for the second low-profile cooler: 67. Additionally, both products have a 6-year manufacturer's warranty, and their prices are as follows:
NH-D9L chromax.black – EUR 74.90 / PLN 334
NH-L9x65 chromax.black – EUR 69.90 / PLN 312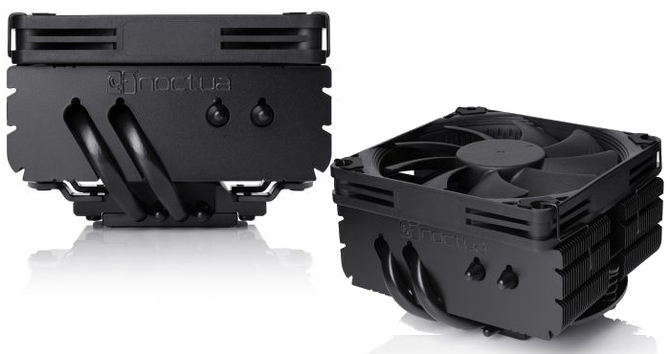 Source: Noctua