The Hungarian Marketing Festival is Hungary's largest business opening event for small and medium-sized enterprises, where the greats of the industry present the business and marketing trends of 2023.
We spoke with Norbert Miklovicz, the founder and chief organizer of the Hungarian Marketing Festival.
Computerworld: What do you see as typical marketing trends in recent years, and what interests entrepreneurs today?
Norbert Miklovicz: I don't see any big changes. In marketingtrendriport.hu, we collected the international marketing trends again this year, but what I think you should pay attention to are the following: video and stream-based marketing communication, artificial intelligence or similar automation in e-commerce, native advertising formats (or when the content advertising is located and it doesn't look like advertising) and podcast marketing, which a year ago I would not have thought would be so popular. A lot of people do podcasts, but it's also an independent product that needs to be marketed. People won't be lining up to listen to your audio. This also needs to be built up, this is where most people make mistakes.
CW: Unlike other conferences, life is always high here. What could be the reason for this?
Norbert Miklovicz: There are very good conferences in Hungary, but it's true, the Marketing Festival is always about hustle and bustle. A big, colorful professional whirlwind. In fact, this is how we planned it, this is how we organize it – we subordinate everything to it.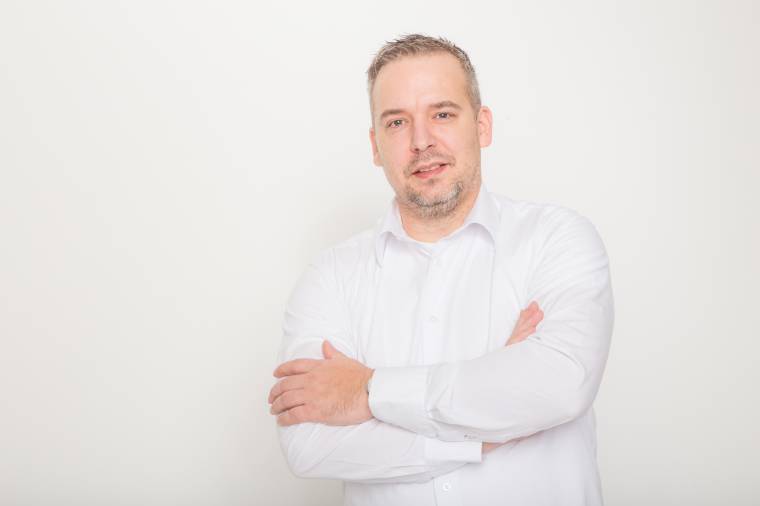 CW: What are you most proud of over the past ten years?
Norbert Miklovicz: Perhaps because we have become market leaders and because we have been able to give more every year so far. I don't know how long this can be increased. What I am really proud of is that, according to our own research, our event is the most colorful in Hungary in terms of participants. Many different companies visit us. Experienced and experienced exhibitors and speakers praise us for how we bring together so many different people and companies from Hungary. We can also address companies that do not go to other conferences anyway. This is what I am most proud of.
CW: What's one thing you definitely won't do again?
Norbert Miklovicz: The barcoded ticket that was in the second year. It was a big mess this morning. 🙂 Plus, there are 1-2 speakers who are very well-known in Hungary and organize sold-out events, but they were disrespectful and advertised more than allowed on the Marketing Festival stage. They can no longer perform with us.
CW: What is your personal advice for festival goers?
Norbert Miklovicz: Buy the recordings of the performance! This is the most important. It will be listened to while driving a car, doing housework or during the morning run. Sit in on what you want to experience personally, but use the rest of the day for networking. Get to know all the exhibitors, talk to speakers and go to the Networking room. The contacts of up to 100 new potential partners in one day can be priceless.
CW: Where do you see MMF in the next 10 years?
Norbert Miklovicz: It is more exhilarating, even more professional, even more cohesive and never-ending. A day for which tickets will be bought months in advance. This is the goal, we will work on it.
What is the Hungarian Marketing Festival?
This is Hungary's largest business opening event for small and medium-sized enterprises, where the big names in the industry present the business and marketing trends of 2023. For the tenth time: on 19.01.2023, in Budapest, at the Lurdy Conference Center.
30+ TOP speakers, up to AZ, all marketing topics in one place, not just for professionals. Here you can find out what business and marketing trends and challenges are expected and how to acquire customers and build your company in 2023. First-hand description of the latest tools and methods.
50+ exhibitors at the trade fair, 1,500+ decision makers, and moderated relationship building. Up to 100 new business partners in 1 day. For the first time in the history of the Festival: Meeting of Women Entrepreneurs 2023 deposit program.
Hardware, software, tests, interesting and colorful news from the world of IT by clicking here!