A new beta update for the Nothing OS 1.5 has been released, offering an array of enhancements.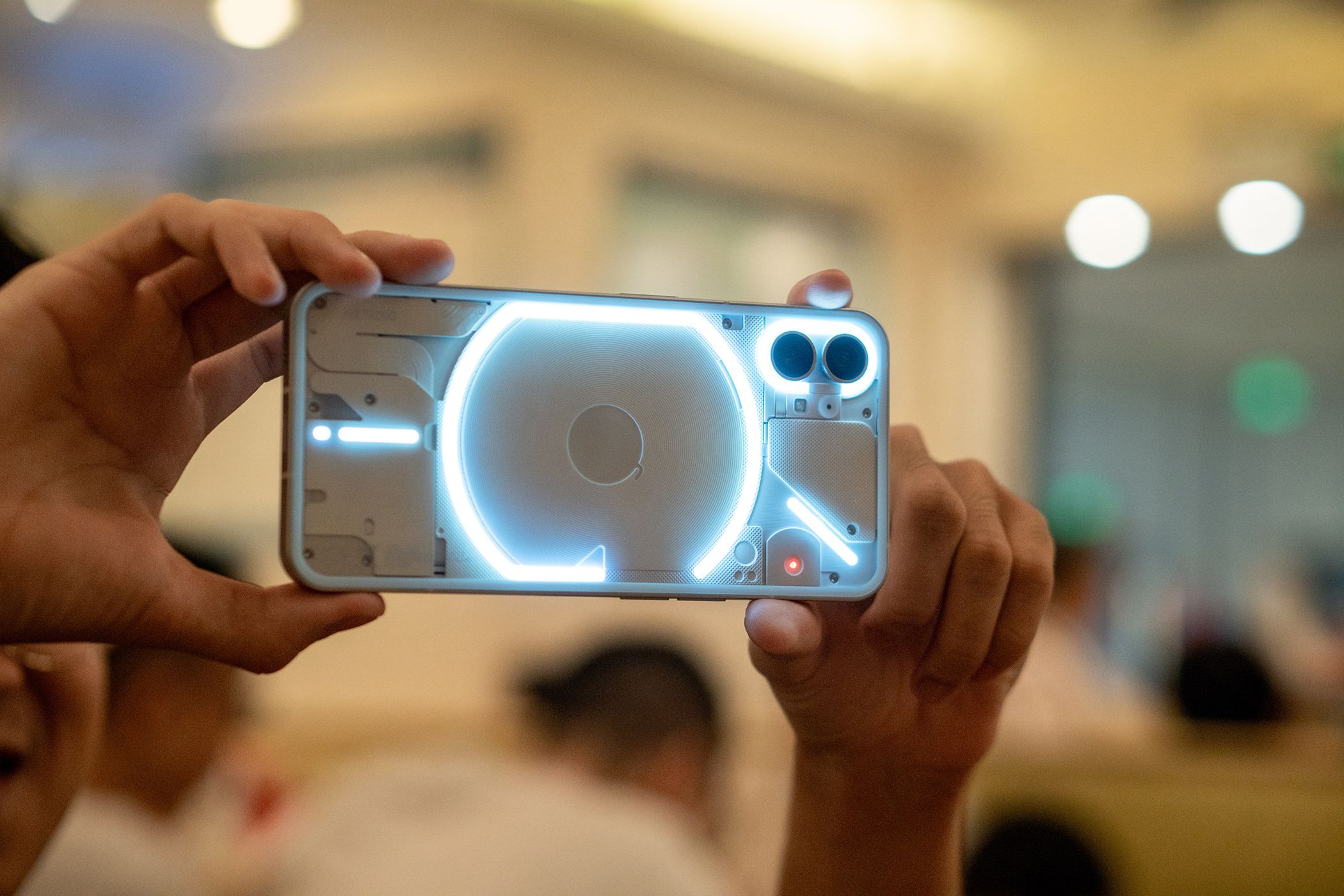 It looks like the latest update to Nothing OS 1.5 based on Android 13 is rolling out early. Carl Pei, the founder and CEO of Nothing, took to Twitter to share the news, delivering it four days ahead of schedule. While there are plenty of changes in the release, with perhaps the biggest one is that for this release, all the international firmware has now been merged. If interested, and you are in the beta program, you should start seeing the update land on your handset soon, coming in at just 127MB.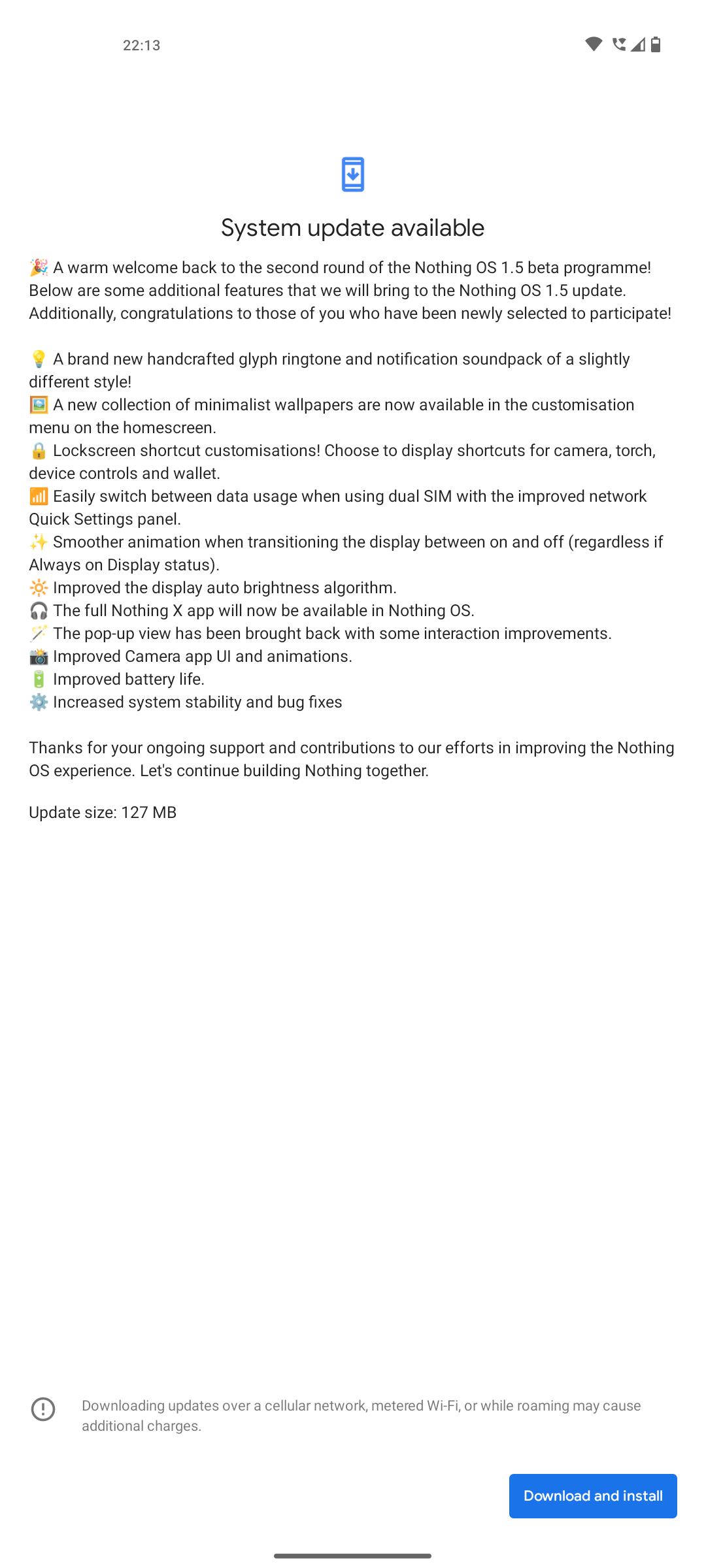 While you can check out the full notes about the update in the image above, we've also made them available in better clarity below.
System update available
A warm welcome back to the second round of the Nothing OS 1.5 beta programme!
Below are some additional features that we will bring to the Nothing OS 1.5 update.
Additionally, congratulations to those of you who have been newly selected to participate!
A brand new handcrafted glyph ringtone and notification soundpack of a slightly different stvle!
A new collection of minimalist wallpapers are now available in the customisation menu on the homescreen.
Lockscreen shortcut customisations! Choose to display shortcuts for camera, torch, device controls and wallet.
Easily switch between data usage when using dual SIM with the improved network
Quick Settings panel.
Smoother animation when transitioning the display between on and off (regardless if
Always on Display status).
Improved the display auto brightness algorithm.
The full Nothing X app will now be available in Nothing OS.
The pop-up view has been brought back with some interaction improvements. to Improved Camera app Ul and animations.
Improved battery life.
Increased system stability and bug fixes
Thanks for your ongoing support and contributions to our efforts in improving the Nothing
OS experience. Let's continue building Nothing together.
Update size: 127 MB
Although Nothing has not announced a release date for a stable version of Nothing OS 1.5, if the betas keep pushing forward without issue, we can most likely expect it to arrive sometime in the first half of 2023. The beta was recently made available to those in the US through the company's Beta Membership program, which offers guaranteed access to the beta, along with a Nothing Phone 1 for $300.
If you want to try out the latest beta of Nothing OS based on Android 13, and you don't want to register with the company, you can do so by heading to your Nothing Phone 1 update tracker. We also have a convenient and easy to follow guide on installing the update on your phone. Since this is a beta, it's recommended to back up any information you might have before starting the process just to be safe. Of course, if you have any questions, you can always join our Nothing Phone 1 community by visiting the forums below.
---
Source: Carl Pei (Twitter)