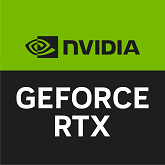 Last month, NVIDIA presented three graphics cards from the Ada Lovelace generation: GeForce RTX 4060 Ti 8 GB, GeForce RTX 4060 Ti 16 GB and GeForce RTX 4060. So far, only the first one has been sold, while the other two models were to appear on the market somewhere in July. According to the latest reports, we will wait a little shorter than we thought for the GeForce RTX 4060 graphics card.
According to unofficial information, the NVIDIA GeForce RTX 4060 graphics card will go on sale before the end of June, slightly earlier than the manufacturer has so far declared.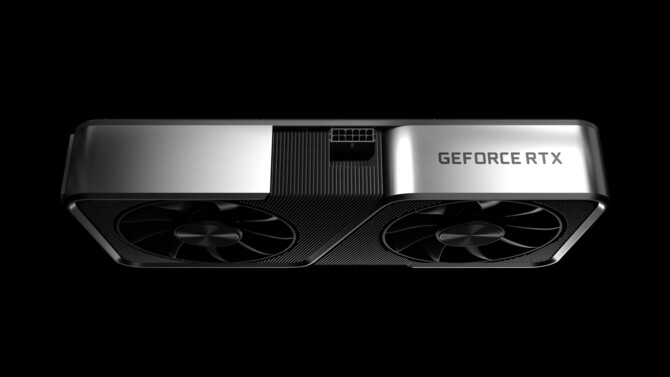 According to Twitter user @MEGAsizeGPU, who often accurately provides information about the next graphics cards, the GeForce RTX 4060 announced some time ago will debut in stores earlier than previously announced. We are talking about the last days of June, but without specifying the exact date yet. It's hard to say what would be behind the decision to make an early debut of the graphics card, which has been heavily criticized since the day of the announcement. We would also like to remind you that the GeForce RTX 4060 will be offered at a price starting from PLN 1549, i.e. PLN 50 less than the GeForce RTX 3060.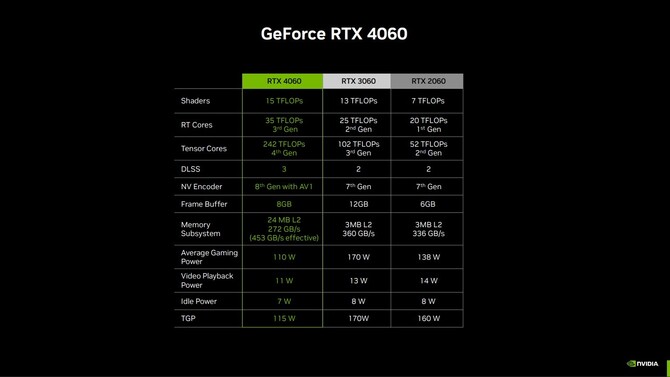 The NVIDIA GeForce RTX 4060 uses a full AD107 core, just like its mobile counterpart. Therefore, it offers 3072 CUDA FP32 processors, 24 SM blocks, 24 3rd generation RT cores, 96 4th generation Tensor cores, 96 TMUs and 48 ROPs. On board there is also 8 GB of GDDR6 memory on a 128-bit bus (memory with an effective speed of 17 Gbps, which translates into a memory bandwidth of 272 GB / s). The TDP factor of the card is 115 W.
4060 non-Ti will on shelf a little bit earlier than it used to be planned

— MEGAsizeGPU (@Zed__Wang) June 11, 2023
End of June

— MEGAsizeGPU (@Zed__Wang) June 11, 2023
Source: WCCFTech, Twitter @MEGAsizeGPU