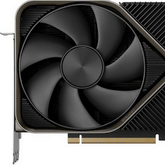 NVIDIA GeForce RTX 4090 is currently the most powerful graphics card, which can only be dethroned by the release of the GeForce RTX 4090 Ti, because the competition does not intend to throw the glove at the top Ada Lovelace system. Spending over PLN 10,000 on one component, you can expect not only the highest performance, but also the highest quality. This is where things start to get complicated, because although the performance of individual models is very similar, the culture of the cooling system can be radically different. So I decided to check how the proprietary designs of ASUS, Gainward, KFA2, MSI, Palit and Zotac compare to the otherwise successful NVIDIA GeForce RTX 4090 Founders Edition.
Author: Sebastian Oktaba
The NVIDIA GeForce RTX 4000 family of graphics cards is based on the architecture Ada Lovelace, which has undergone a number of improvements over the Ampere driving the GeForce RTX 3000 series. First of all, much more L2 Cache memory has been added, GPC blocks have been rebuilt, Tensor 4th generation units and 3rd generation RT units have been introduced. The primary goal of the manufacturer was to maximize the efficiency of ray tracing and improve the DLSS technique. This is where the most serious modifications were made, because DLSS 3 will not only scale the image, but also multiply the number of animation frames, while eliminating the bottleneck on the part of the processor. However, DLSS 3 only works on Ada Lovelace chips because it requires new compute units integrated in Gen 4 Tensors. TSMC's 5nm lithography was also used to cram 2.5x more transistors into a similar surface area, and additionally achieve high clock speeds. Relative to its predecessor, you can expect about a 60-70% increase in performance in rasterization, even 100% in ray tracing and 100-400% in DLSS.
Which non-reference GeForce RTX 4090 is the best? ASUS, Gainward, KFA2, MSI, Palit or Zotac? Or maybe the Founders Edition will be the model?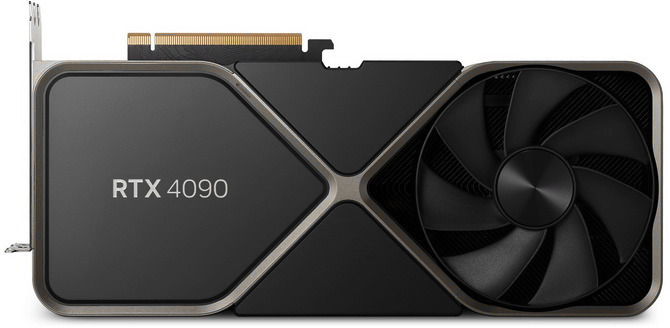 Model NVIDIA GeForce RTX 4090 Founders Edition, whose design resembles previous flagships, turned out to be a very high quality product. A massive housing made of aluminum alloys, a well-thought-out heat dissipation system, a subdued style and excellent work culture could surprise. However, such quasi referents must seriously hinder NVIDIA's partners from competing for the client. The bar has been set so high that virtually all companies offering the GeForce RTX 4090 had to reach for really powerful coolers. The standard has been 3.5-slot radiators seasoned with three fans, which not accidentally receive a special support in the set. The monster with a TDP of 450 W was cooled surprisingly effectively, although in this statement not only the temperature of the core, but also GDDR6X and Hot Spot memory will be checked. The volume level, taking into account the Quiet / Performance profiles, is also an open question, so identifying the best proprietary design will require an analysis of all factors.
Declared
GPU Boost Clock"
Actual
GPU Boost Clock**
Timing
memory
Dual BIOS
Standard / Quiet
ASUS ROG Strix OC
2640MHz
2775MHz
21000MHz
YES
ASUS TUF Gaming OC
2595MHz
2760MHz
21000MHz
YES
Gainward Phantom
2520MHz
2790MHz
21000MHz
YES
KFA2 SG 1-Click OC
2595MHz
2700MHz
21000MHz
NO
MSI Suprim X
2640MHz
2760MHz
21000MHz
YES
MSI Suprim Liquid X
2640MHz
2820MHz
21000MHz
YES
NVIDIA Founders
2520MHz
2745MHz
21000MHz
NO
Palit GameRock OC
2610MHz
2820MHz
21000MHz
YES
Zotac AMP Extreme
2580MHz
2835MHz
21000MHz
YES
The table above contains the claimed* GPU Boost clock in Standard (NVIDIA, KFA2) or Performance mode (everything else), as well as the actual** core frequency after The Witcher 3: Wild Hunt burns in with Uber settings and 3840×2160 resolution. Keep in mind that the core frequency gradually decreases as the load is increased, so all GeForce RTX 4090s achieved higher GPU Boost clocks at lower settings. The Witcher 3: Wild Hunt is a record holder in graphics card sweating, so the presented clocks can be treated as minimal. The differences between Performance / Quiet profiles are usually symbolic, closing in values ​​​​not exceeding 60-90 MHz, while the working culture of cooling systems is quite significantly improved. Therefore, I did abbreviated performance tests in Performance mode to check which models provide the highest performance, but the temperature and volume measurements already take into account both BIOSes. So let's move on to the presentation of nine great…