Nvidia has brought some interesting effects with the Broadcast 1.4 update, giving users the ability to simulate eye contact and more.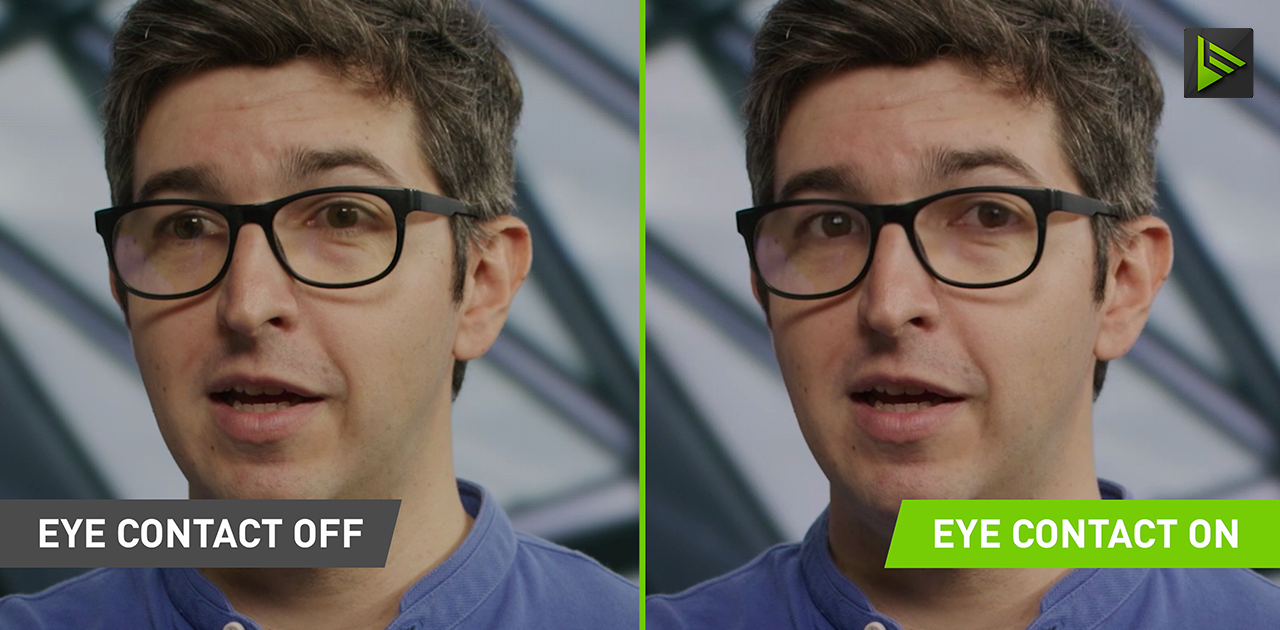 It's been over a year since we last saw a significant update to the Nvidia Broadcast app. The company shared during CES that a new update was on the horizon and today announced the release of version 1.4. In the latest update, Nvidia has included a new Eye Contact and Vignette effect, along with enhancements to some of the existing effects that were already in the app.
Perhaps the most intriguing feature found in the new update is the Eye Contact effect. This effect can simulate eye contact with the audience, while at the same time maintaining blinks and eye color in order for the effect to look authentic and natural look. There's even an option that will allow the effect to transition between real and simulated eyes, just in case the person is prone to moving around during a broadcast. Although the effect is still in beta, you can try it out for yourself and even give feedback to make it better.
For those that want to add a little more dimension to their broadcast, Nvidia has added a new Vignette effect, which can also be combined with the Blur effect to further enhance the look. In addition to the new effect, the company has also improved previous effects in the app like replacing and removing backgrounds. This should provide a better experience with less fringing around the subject.
Along with the update, Nvidia announced that it had doubled the app's active user base since the previous year, with likes of Elgato, OBS, Streamlabs, and over 20 other partners offering access to the effects supplied in the Broadcast app. Furthermore, the Broadcast app is now installed in laptops by major brands such as Acer, Asus, Lenovo, Razer, and more. If you have yet to try the app, you can do so by downloading it from the Nvidia website. The app does require a Windows PC and a compatible Nvidia graphics card.
---
Source: Nvidia