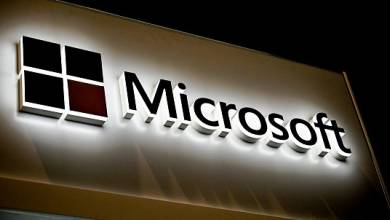 Microsoft's decision to lay off 5% of its workforce comes days after Amazon and Salesforce decided to cut a combined 26,000 jobs.
It comes just a few months after nearly 1,000 layoffs at the Xbox and Edge divisions Microsoft is making more layoffs in the coming weeks.
The news was also confirmed by CEO Satya Nadella in a blog postaccording to which the company is cutting nearly 5% of its workforce, which will affect 10,000 employees, but since Microsoft is working with a workforce of 220,000 people, citing a Wall Street analyst, newspaper reports predict that number will be as high as 11,000 will progress.
"Today we are implementing changes that will reduce our total workforce by 10,000 positions by the end of the third quarter of FY23. This represents less than 5 percent of our total employee base," Nadella wrote in the blog post.
The general manager justified the downsizing with macroeconomic conditions and the need to coordinate the cost structure and the revenue structure, while developments continue in areas that, according to the company's forecast, show long-term growth.
Microsoft reported its slowest growth in five years in the first quarter of fiscal 2023, largely due to a strong dollar and a continued decline in PC sales, with net profit falling 14% to $17.56 billion in compared to the same period last year.
Strategic hiring and investments continue
The Windows maker has frozen hiring in some divisions, and new positions will now require senior management approval, Business Insider has learned. from his report. The new positions will pay 30% less than the company's previous offers for similar positions, according to the report.
"It's important to note that while we're eliminating roles in some areas, we're still hiring in key strategic areas," Nadella wrote in the aforementioned blog post. One such strategic area could be the incorporation of AI into products and services such as Azure, Office 365, and Bing.
In recent weeks, Microsoft has placed increasing emphasis on cooperation with OpenAI, the artificial intelligence-based chatbot developer, whose revolutionary ChatGPT innovation, published last November, was a huge success among users.
Riding on this, the company plans to integrate the engine behind ChatGPT into its Bing search engine and Azure services. Furthermore, after the $1 billion in 2019, it is expected to invest another $10 billion in OpenAI.
The layoffs are a significant burden for Microsoft
The downsizing of 10,000 jobs will burden Microsoft with a one-time expense of $1.2 billion, the company said, which also provides various packages to its employees affected by the downsizing, for example, workers in the USA can expect high severance pay and health care for another six months. "Benefits for non-U.S. employees will be tailored to each country's labor laws," the executive said.
Microsoft's decision to lay off 5% of its workforce comes days after Amazon and Salesforce decided to cut a combined 26,000 jobs.
Big tech companies have continued downsizing since last August. Microsoft's fresh layoffs will be very similar in scale and nature to layoffs at Meta, Amazon, and Salesforce, which all cited macroeconomic concerns as the main reason for their large-scale downsizing strategy.
In the first 18 days of 2023 alone, 104 tech companies laid off more than 26,000 employees, the from data collected by layoffs.fyi. According to the portal, 1,021 companies got rid of 154,036 employees last year.
Hardware, software, tests, interesting and colorful news from the world of IT by clicking here!