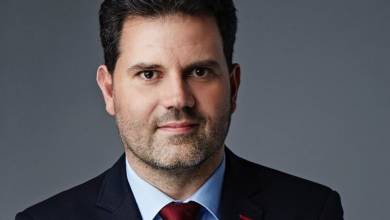 As the company's president, the former co-executive will then concentrate on the company's medium- and long-term strategic tasks and withdraw from operative management.
From January 2023, Péter Farkas is co-managing director of biztributor, a leading company in the domestic IT security sector. Péter worked for more than 20 years at Humansoft/4iG, from where he comes from the position of deputy general manager, and leads the company together with Andrea Rédei, the co-managing director until now. Former co-managing director Dániel Nemes, as the company's president, will then concentrate on the company's mid- and long-term strategic tasks and withdraw from operational management.
Starting in January, the enterprise and government sales division will be headed by Virginia Hámori, who is returning to IT security after a few years' detour, relying on her experience at Kancellár.hu Zrt and Netlock. Gábor Doffek, with more than 20 years of experience in the industry, became the head of the communication team.
Co-managing director Péter Farkas said about the change: "During my work so far, IT security has become one of my favorites. I find it exciting and look forward to the future, because although I expect many challenges in the coming years, both in terms of IT security and business, the IT security, operational support and networks are just as essential as biztributor."
Andrea Rédei, co-managing director, added: "I am motivated and excited to work together with my new colleagues. My main focus will be on ensuring operational functioning, increasing efficiency, and uniting the team. Our goal is to be a stable, agile, to operate a well-profitable company, for which we jointly create the vision and strategy and carry it through with the team."
"We have survived two extremely successful, albeit trying, years. After 15 adventurous years at the head of biztributor, I am entrusting the company to a team and management that will achieve new and greater successes with new momentum, but with unchanged core values," added Dániel Nemes.
Hardware, software, tests, interesting and colorful news from the world of IT by clicking here!