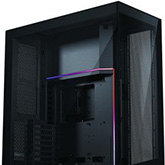 More and more new generations of graphics cards, processors or motherboards mean that more and more capacious cases must appear on the market. One of these is the Phanteks NV7, a housing ready to accommodate the largest and most efficient components. Phanteks NV7 is also a construction with a rather subdued appearance. Well, unless we fill it to the brim with LEDs – then it's something else.
Phanteks NV7 is a large, glazed and quite subdued housing. Of course, until we fill it to the brim with LEDs. The choice is ours.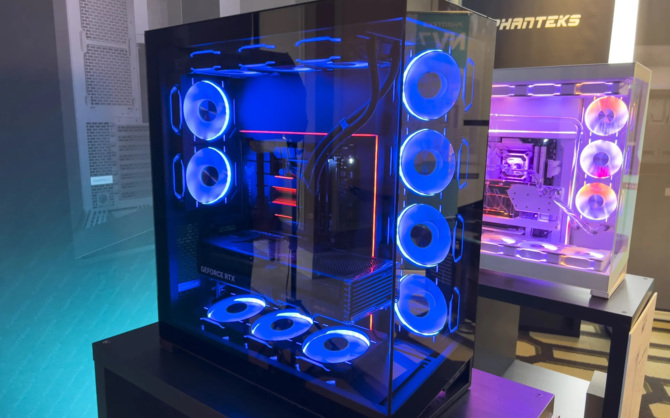 During this year's CES, the Phanteks brand presented new devices such as tower coolers from the Polar series (S4, S5 and T6), AiO coolers from the Glacier One T30 Gen2 series, or two new cases. We will focus mainly on presenting the NV7 housing, as the Phanteks brand in our country is not overly popular, and if we buy its components, it is probably the housing that we buy. Coming back to the NV7 – as it usually happens during the CES fair, we learned only basic data about the design, so we don't know, for example, how much it will cost, or when to expect it on store shelves.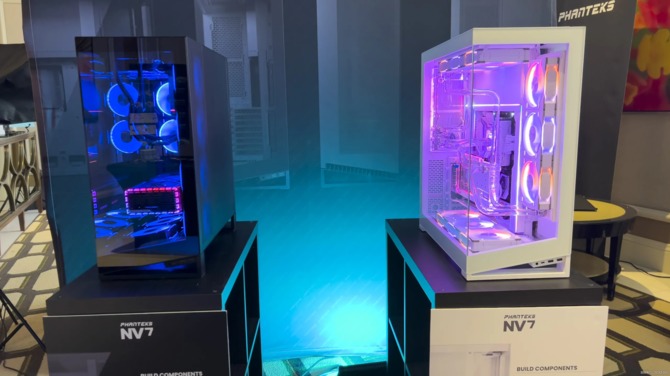 Due to its construction (glazed side and front), Phanteks NV7 aims to exposing components, including the motherboard (up to E-ATX). The I / O panel can be found under the aforementioned tempered glass on the front, and it offers one USB-C connector, two USB 3.0 and a 3.5 mm audio jack. Inside, with a bit of creativity and thought, the largest, high-end graphics cards, four heat sinks from AiO or a self-composed system for "launching" are to fit. And if we are already talking about radiators, then we are able to mount radiators up to 240 mm in size, and on the bottom, top and side – radiators up to 360 mm (unfortunately, 420 mm will not fit).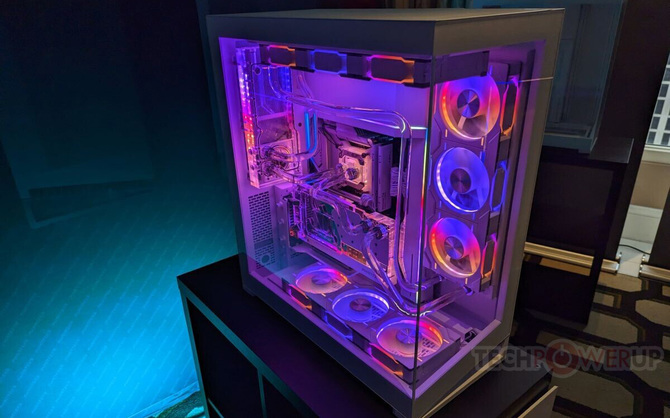 Source: TechPowerUp