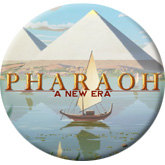 Pharaoh: A New Era debuted on Steam yesterday. It is a remake of the classic Pharaoh game, known in our country as Pharaoh. The producer – Triskell Interactive studio, promises to keep the spirit of the original along with the addition of various improvements that will allow you to play on modern hardware and improve the archaic solutions of the original's interface. According to the producer, the remake can keep us hooked for over a hundred hours.
Pharaoh: A New Era debuted on Steam yesterday. It is a remake of the Pharaoh game known to older fans, which was one of the best city builders of its time.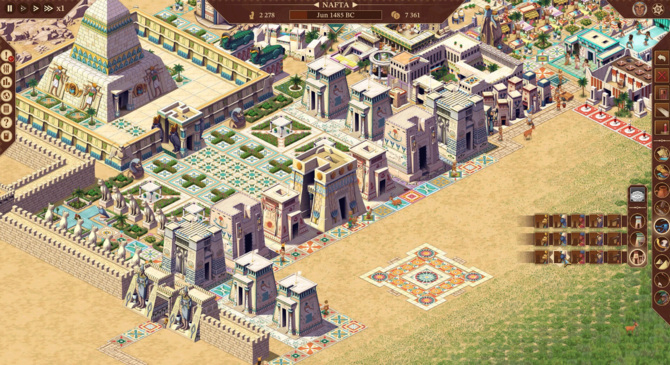 Released in 1999, Pharaoh, known in our native distribution as Pharaoh, was one of the many productions of Impressions Games, which was a serious competition for the SimCity series. Pharaoh, however, differed significantly from Maxis' games not only with a completely different historical era, but also with gameplay mechanics. First of all, the game was divided into stages, in which, along with the increasing difficulty level, the player had to meet the next requirements necessary to advance, unlike SimCity, which focused on long, arbitrary gameplay. Pharaoh also seemed to be a much more complex and intricate game, which translated into a rather steep difficulty level, especially in the advanced stages of the game. The game has been expanded Cleopatra: Queen of the Nile.
Yesterday, Pharaoh: A New Era had its Steam debut, which is a faithful remake of the classic game, and its producer is the French studio Triskell Interactive. The game is characterized primarily by a new, modernized graphic design, which, however, retains the isometric view of the camera used in the original. The production, as befits today's times, also received a new, improved interface adapted to modern screens. The mechanics of managing our subordinates have also been improved and improved. The soundtrack has also been re-recorded. The manufacturer declares that the game has over 50 missions that will provide even over 100 hours of gameplay. What's more, the game will also include a free-play mode similar to the one known from SimCity. The production is available on the platform Steam and GOG at a promotional price of PLN 89.90, which is valid until March 1.
Source: timeextension