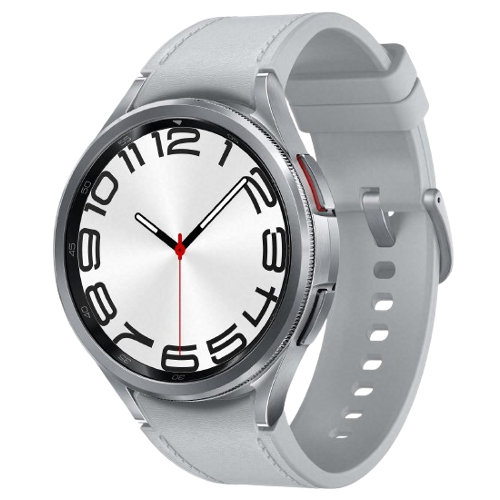 Samsung Galaxy Watch 6 Classic
$300 $400 Save $100
Samsung's Galaxy Watch 6 brings the largest screen in any Samsung smartwatch yet, and also features a new and improved rotating bezel, plus longer battery life. Right now, you can score this watch for $100 off for a limited time.
This is one of the best smartwatches you can buy if you're an Android smartphone user. Samsung's Galaxy Watch 6 Classic offers a sleek design, rotating bezel for easy navigation, plenty of apps thanks to Wear OS, and is now available at its lowest price ever.
The Galaxy Watch 6 Classic has now been discounted to just $299.99 for a limited time. While the price has been dropped by $50, you can score another $50 off by clipping the digital coupon before check out. So if you've been on the lookout for a new smartwatch, and needed the best, this is going to be for you.
What's great about the Galaxy Watch 6 Classic?
This particular Galaxy Watch 6 Classic comes in the 43mm size and has a beautiful and vibrant AMOLED display, stainless steel bezel, and a display that's protected with Sapphire crystal. You're going to get an extremely durable smartwatch with MIL-STD-810H, IP68 water and dust protection, and a 5ATM rating.
The watch can track a variety of different metrics like heart rate, sleep, stress, and more. In addition, it can also track many different physical activities like running and swimming, and can help you get the best out of your work-outs with constant heart rate monitoring. While the watch has powerful apps built into the watch, it's also able to expand its capabilities thanks to it being powered by Wear OS.
For the most part, you won't find a better smartwatch if you're an Android smartphone user. The Galaxy Watch 6 Classic is one of the best smartwatches available and for a lot of good reasons. It offers a lot of value, has great performance, and best of all, it looks good on the wrist. So if you want to grab this watch at its lowest price, be quick, because this deal won't last long.